Google Adds Language Translation Features to YouTube, Gmail, Search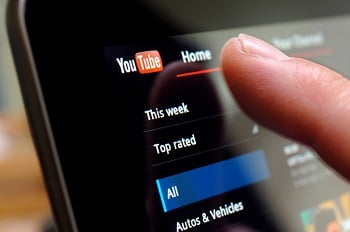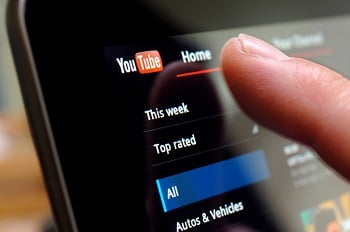 Google has again shown how far it is willing to go to bring its product suite to a global customer base. In public presentations and small, unannounced rollouts, the search giant has added more languages and more translation automation features to its most visible products.
Fan Subtitles Coming to YouTube
First, giving the Vidcon 2014 keynote address in Anaheim, California on 26 June, YouTube CEO Susan Wojcicki announced that the platform is releasing, among other offerings, a new opt-in feature that would encourage bilingual and multilingual users to subtitle YouTube videos. As Mashable reports, the "Fan Subtitles" initiative will be rolled out to video content creators and YouTube's estimated 1 billion unique monthly users over the next couple of months. Google's goal is that "every video uploaded to YouTube will be available in every language."
In a blog posted the same day, Matthew Glotzbach, Director of Product Management for Creators at YouTube, announced the translation subtitling news to YouTube.
More than a billion people watch YouTube each month, but not all of them speak the same language and some are deaf or hard of hearing. Automatic speech recognition and automatic translation on YouTube can help, but your fans can do an even better job. In the coming months, your fans will be able to submit translations in any language based on the subtitles or captions you've created, helping you reach even more viewers. You can try this out now on Barely Political, Fine Art-Tips, Got Talent Global and Unicoos. 
Gmail UI Translated into 13 Additional Languages
Writing for the Official Gmail Blog, Ian Hill, Senior Project Manager for Google Localization, announced that the email service will now be available in 13 new languages: Afrikaans, Armenian, Azerbaijani (Azeri), Chinese (Hong Kong), French (Canada), Galician, Georgian, Khmer, Lao, Mongolian, Nepali, Sinhala, and Zulu. Special care was taken, too, to match the product's language to everyday terms for the target market.
As any native speaker knows, each language has its own nuances, so we worked closely with linguists to make sure the tone and style are just right. For example, both Hong Kong and Taiwan use traditional Chinese characters. However, you'll notice that Gmail's new Chinese (Hong Kong) language uses 收件箱 for "Inbox" instead of 收件匣, which is a word more common in Taiwan.
Gmail is now available in 71 languages in total.
Google Translate Now Offered Automatically Via Search
As reported by Search Engine Land on a tip from a user, Google has quietly added a new feature for users that use Google Search for term translation. Merely typing in the word "translate" (or its translated equivalent) now launches a form at the top of the search results, into which users can immediately paste or type in the words they want translated. As with the full Google Translate engine, the source language can be automatically detected or set by the user. Google Translate's machine translation engine translates into 80 languages, offering both text and audio translations.
"It is indeed a new feature with added translate tools directly within search," confirmed a Google spokesperson to Search Engine Land's query. "You can say 'translate where is the closest museum into French' and you can now edit the text, change the input and output languages, and hear the translation spoken back to you more than once."
Want to share your own insider tips, tricks, and news on translation technology changes? Add your comments below!
{{cta('1a665564-4c54-4b91-ba3f-1e4cdc7a3224')}}