What Standards Govern Medical Device Translation in the EU?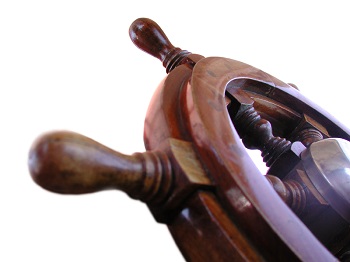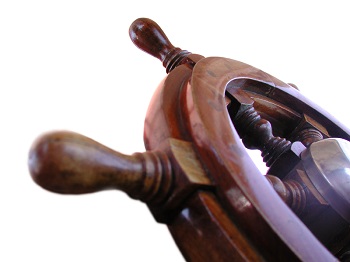 Medical device translation is a big deal. In the European Union alone, the medical devices sector is worth 95 billion euros in annual sales and employs some 570,000 people. We're talking about a region that has 24 official and working languages that cover 28 member states, 9 outermost regions, and 21 overseas countries and territories. It's no wonder then that the standards that cover the sector speak also to the translation of all of its materials.
Remember too that the materials themselves have to be comprehensive. The term "medical devices" covers an extremely broad range — from sticking plasters to pacemakers. What is summarized as "labeling" in the industry actually covers packaging and labeling, physician and patient instructions, advertising and marketing materials (in the US), and all of the training and help materials that make sense of the devices and their uses for patients, caregivers, and medical professionals from physicians to lab technicians.
Can there actually be a set of standards that covers all of the translation of these? Yes. The standards published by the International Organization for Standardization (ISO) and the International Electrotechnical Commission (IEC) are there to guide medical device manufacturers and to assure regulatory agencies and the consumers they serve on translation quality. The end goal: to provide accurate, informative, and safety-ensuring materials so that we all feel confident in the products we use for our health.
Here's the quick and dirty run down of the standard bearers that are guarding and guiding medical device translation:
The Generalist
ISO 9001:2008 does not directly speak to medical device manufacturers nor translation service providers. Nevertheless, this baseline standard for quality management systems is a must-meet bottom line for manufacturers and medical device translation service providers, to show that they have documented procedures for everything from quality management to post-market improvements. What this standard says: We all have to work professionally. Prove that you can.
The Specialist
ISO 13485:2012 understands that "jack of all trades, master of none" has no place in the medical devices sector. So it picks up where ISO 9001:2008 leaves off by detailing what those quality management systems look like in the very specific framework of a medical devices manufacturing company.
Where the former speaks to "product realization," the latter speaks to "product sterilization" — getting down and (not) dirty with documented procedures for medical device quality, tracking, storage, corrections, and more. This standard declares: We have what it takes to work in one of the most highly regulated sectors on the planet. Your health is in our hands and we take that very seriously.
The Linguists
EN 15038:2006 does what ISO 9001:2008 and ISO 13485:2012 does not: It defines what quality management means in a translation company specifically. The standard is the offspring of a coming together of the European Committee for Standardization (CEN) and the European Union of Associations of Translation Companies (EUATC). A company certified under this standard says: I know what I am doing with translation. And I have the documented procedures, controls, and financial protocols to do it well.
ISO 17100 is currently available in draft version, and still hotly discussed in the translation industry, but it hopes to dislodge the European EN 15038:2006 as the translation benchmark, and to do so on an international scale as the first global standard. By and large, ISO 17100 uses the EN 15038 specifications and puts them into the ISO framework, but has come under criticism for missing the opportunity to address some of the developments that have taken place in the industry and requirements for translators since EN 15038 was introduced.
The future will show the practical benefits of ISO 17100, but many certification companies will be no doubt happy to have a new tool in their arsenal and a new revenue stream at their disposal.
ISO 18587 is currently under review, but otherwise aims to deal with the requirements for machine translation (MT) and post-editing, levels of post-editing and the qualifications of post-editors. Since MT has currently very little use in medical device translations, so does the standard at the moment. But as developments in Life Sciences follow those in IT and others, it will be an inspiration, at least.
ISO/TS 11669:2012 is the guidance for translation projects that aims to provide a general framework for buyers and vendors of translation services. It specifies the phases of a typical translation project and provides a way of defining quality requirements between both parties upfront.
The Technician
IEC 62304 has a narrower focus than both ISO 9001:2008 and EN 15038:2006, concerning itself only with medical device software. Unsurprisingly, the software application that controls the pacemaker beating in your chest has to meet standards that your office word processing software does not.
Still, just like for general market software, translation of medical device software, whether incorporated into the device or a standalone product, has to meet best-practice expectations so that the end result is a reliable and understandable product in whatever language. This standard says: We understand there are greater risks at stake. Our software makes the cut.
The Regulators
European Council Directives 90/385/EEC on active implantable medical devices, 93/42/EEC on medical devices, and 98/79/EC on in vitro diagnostic medical devices are the current regulatory top dogs of medical device standards. These legislative heavyweights set the rules: non-compliance could mean product seizures, denial of insurance coverage, and criminal prosecution for medical device manufacturers.
They've gotten old though, so they are being muscled out by the reforms that would foster stronger cooperation and centralization while being fit enough to handle a modern, tech-driven sector. The resulting two new regulations say: When it comes to protecting the public health today, there is no crossing us. The proposed reforms are expected to be adopted in 2014/2015 (more likely during 2015) and gradually come into effect from 2015 to 2019.
These profiles are a mere snapshot of all of the players and regulations governing medical device translation in the European Union. No surprise, because there is so much to be won by both manufacturers and the public in healthcare for all.
For far more comprehensive coverage, download our free Medical Device Translation eBook.