Renato Beninatto: Why I Love Localization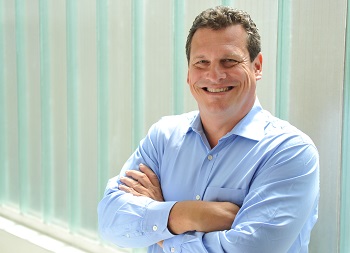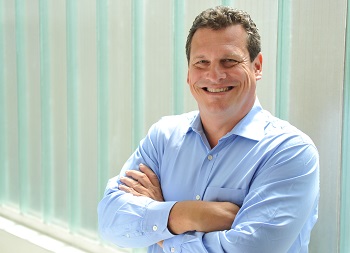 Renato Beninatto is Moravia's Chief Marketing Officer, with more than 25 years of executive experience in localization. Just like other Moravians, he has a great passion for the industry and all things multilingual and multicultural. We caught up with him recently to get his personal confession on why he loves the localization industry so much. This is what he had to say. See how his thoughts and observations resonate with yours.
Shrinking the world
Personally, I see so much value in being multilingual and multicultural — experiencing and understanding worlds outside your own and being a truly global citizen. Not to mention that it's good for you: bilingual people have more flexibility in thinking, greater sensitivity to language, and a better ear for listening.
Professionally, and I know I speak for many of the people in my network here, it's just so exciting to take a product global and spread cool products and ideas worldwide.
Either way, this is about shrinking our world and creating a global community in the process.
Constant rotation
Localization is a young, niche industry, so everybody knows everybody. We see each other at conferences. We read each other's blogs. Many of us have even worked at different localization firms — meeting and collaborating with other minds in the industry until we move on to go to the next step in our careers or next area of interest. With acquaintances, colleagues and friends in all time zones, we receive birthday wishes for 48 hours. People respond and post on Facebook while we are sleeping. And business meetings are conducted in many languages — I have received plenty of emails that started in Spanish or Czech and then changed languages as the audience changes.
All the acronyms
It's no surprise that many of us in the industry enjoy creative and new uses of language. We have our own vocabulary and we enjoy talking in acronyms. Try this: "We are an LSP completing i18n, g11n and i18n work in FIGS and CCJK and bi-dis, using CAT, MT, TMS, CMS and other technologies." Every industry has its jargon, but ours is the coolest.
The evergreen effect
Localization is always attracting new people who are eager to share in our knowledge and excitement, and they in turn challenge our perspectives and keep our thinking fresh. There is always someone who is just finding out the difference between Latin American Spanish and European Spanish, why websites change completely when the language is bi-directional, or how machine translation works. I'm talking about the joy of starting business-level conversations that make light bulbs go off.
Being in the forefront of technology
When people talk about learning a new operating system, we are already working on the next version. Our work for Fortune 50 companies gives us more than just a glimpse into the latest tools and products. We can't tell you what we are referring to, but we guarantee it's cool. You'll just have to wait.
There are always more languages
The world has over 6,000 languages. There are 120 or so "major" world languages. It takes localization into only 13 languages – English included – to reach 80% of internet users. Once you enter the localization path, you never get out of it, you never regress. There are always more countries, more languages, more buyers — and that's exactly where businesses want to be.
What keeps you in the localization industry? Share your thoughts in the notes!
{{cta('1a665564-4c54-4b91-ba3f-1e4cdc7a3224')}}