3 Clues That Your Brand Is a Translation Capital-L Loser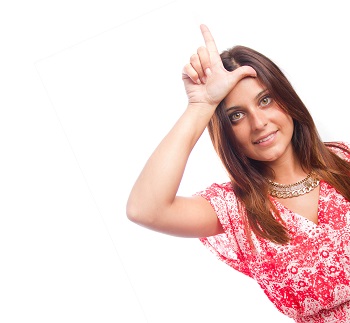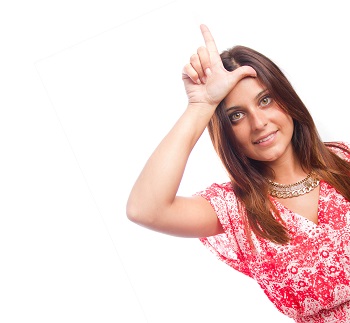 Let's face it, not everyone is cut out to win at the localization game. For every smart localization buyer that is successfully navigating their brand through the intricacies of the translation process — impressing customers and competitors alike — there are another three who are miring their brands in the muck.
We're not even talking about the most visible ones. The ones whose brand images and materials are being chaperoned around the net by the likes of #FAIL and #LOL hashtags. No, we're talking about the ones who don't even believe they need translation and localization services. The ones who never gave foreign-language customers a thought. The ones who all of a sudden find themselves far behind in a competitive race for loyalty-driven market share.
Losers Don't Prepare
With all the talk of globalization, global economy, and an increasingly networked world, there's something quite mind boggling about the company that "forgets" to think outside their monolingual, monocultural box. You want to sell your hot U.S. software on the global market? You won't be able to do that if you only think in Zip Codes, first names that always come first, page sizes that are called "letter" and "legal," and English only.
Smart localization buyers are representing companies that recognize and prepare for diverse locales. They recognize that for all the talk of industry standards, the world is made up of many different standards. Numbers, currencies, dates, screen and paper sizes — those are just a few of the variables that differ from region to region.
Furthermore, languages themselves can vary greatly from one country to another. English, for example, is an official language in nearly 20 lands and the de facto one in many more. Because the representatives of successful brands already know this, they are preparing for the process with per-language and per-locale terminology lists, style guides, and glossaries.
Losers Don't Discriminate
The brands that are playing at catch up sometimes go too far in the turnabout. Having translated nothing, they now want to translate everything quickly and cheaply. You want to sell your app via the Apple Store to consumers worldwide? Great, but is Google Translate how you want to represent your brand's value to foreign consumers?
The smarter choice is, of course, a strategic one. The strategic companies know that they do not have to reach out to everyone every time. They know too that consumers can be fickle: a brand reputation that is sullied by a cheap translation is one that may never recover. These companies take the time to research target markets, to build buyer profiles, and to create content that speaks like a native to both.
Losers Aren't Thrifty
Sure, the promise of machine translation (Google Translate and other MT engines) is mistakenly believed to be fast translations with zero investment. But free doesn't actually represent the thrifty choice if it comes at the cost of your company's brand reputation and clean-up expense. You want to market your production services to the German market? Not investing in post-MT review by human translators will probably mean that you dish up Schadenfreude to your market competitors.
Beyond the investments in preparation and strategy, smart localization professionals understand that the "reduce, reuse, recycle" mantra is as good for business as it is for the environment. Well-prepared and strategically created content can be harnessed by MT- and human-driven translation processes for diverse uses. Indeed, the reuse of legacy content when combined with investments in translation technology and process optimization is the far thriftier alternative to the waste created by those thinking they're saving a buck. As with everything else, penny wise is pound foolish.
Unsurprisingly, the clues that reveal too many companies as losers in localization are the ones that can guide your own company to localization success. Early commitment to understanding the global market, attending to the opportunities of foreign consumers, and building in efficient structures can deliver on the promise of globalization. We guarantee it.
Do you have your own tips on how to win at localization? Add your thoughts in the comments.
{{cta('39adb72c-a71d-476c-a198-02efa9f96321′)}}