When (and Why) to Spend More on Translation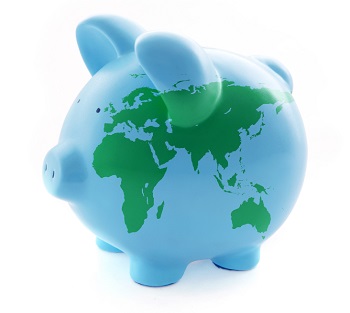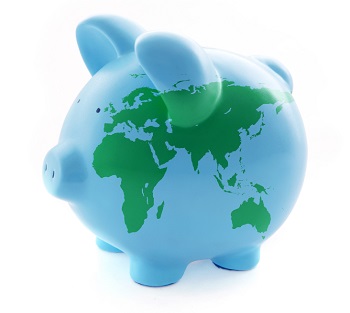 The debate in the translation and localization industry regarding the trifecta of price, quality, and speed of delivery continues to raise heat. Does this have to be the case? We all know how markets work: there's buyers and sellers and … Okay, wait — maybe we really don't know how markets work but nonetheless we play along as if we do. And maybe that's because, despite all the formal studies, there is no tried and true way of predicting human behavior.
So we guess. Educated guesses, yes, informed by everything from the latest industry report and the effect of weather conditions. But they are guesses nonetheless.
Making an informed guess about what will be called for within a localization program — in labor and time costs — means that you should know what factors influence the bottom line. Is there room for negotiation when balancing time, cost and quality? Always. But understanding these factors means that both sellers (translation industry professionals) and buyers (those needing translation and localization industry services) can come to an agreement that makes both feel as if they got what they needed out of the bargain.
We're a seller of translation and localization services to some of the world's best brands, but we still give out tips to any and all buyers. It helps everyone understand the industry better. While there has been plenty written about how you, as a buyer, can get more for less, this blog is about how you get the best for your business for the right level of investment.
Specifically, these are the questions that you should ask yourself when trying to determine when you need to budget more for a translation and localization project. This is to say that sometimes a low price or 'cost-efficient budget' can simply not be the goal.
How complex is your project?
It is not always the case that complex problems demand complex and costly solutions, but surely you're not surprised when it is? Complex problems often command the involvement of more personnel, specialized CAT tools, and longer review cycles. That is why it is smart to bring translation and localization processing into the development cycle as early as possible. (See our piece on lean Agile localization, for example.)
Even with great preparation, a complex, high-volume localization project involves project managers, translators, editors and proofreaders, subject matter experts, desktop engineering staff, and testing and engineering support. That's a lot of moving parts!
How sensitive are the materials?
While gains in machine translation have lent themselves well to high volume translation projects in some industries, that's not the case for all. Human translation and human post-machine-translation review are still highly critical and valuable to the translation and localization industry.
That is even more true for materials that are sensitive in nature. The content that is intended for diplomatic audiences, the scientific community, or for sectors like medicine or finance — these materials can mean the need for certified translators, niche specialists, and third-party reviewers.
How tight is the deadline?
Want it tomorrow? You can turn around even complex projects within a shorter deadline than better timed projects, especially when working with well-established vendors with whom you already have established translation and localization processes. Of course, that is the best case scenario. It's still possible to successfully complete a rush project under pressure, but you should expect to pay for teams and tech that are then shifted to meet those demands.
How common is the language pair?
Like any market, the language market has high saturation areas and low saturation areas. Are you a Spanish company rolling out a new product for the U.S. market? You will find many translation services and professionals ready to handle your Spanish-to-English translation needs. But let's imagine that you want to roll out the same product for Egyptian consumers. Spanish-to-Arabic translation services, while growing, are not as well provided. You'll be able to find and hire these specialized teams, sure — or we can do that for you — but their services will come at a premium price.
How precious is your brand reputation?
Back in 2012, a local McDonald's attempted to reach out to the sizable Hmong community of St. Paul, Minnesota with a banner translated into the Hmong language. News of the unfortunately mangled translation made headlines far beyond the shores of the U.S., causing no minor embarrassment to a brand that is rightly sensitive to the cultural backlashes that translation errors can cause.
A holistic and effective translation service is more than translation alone. And that means that quality assurance processes and dedicated QA teams will affect higher translation services costs.
How much do relationships matter?
Cheap and poor quality services are facts of life in all business sectors, the translation and localization industry included. Sometimes, it's not high quality translation that you need, so merely uploading a document to an anonymous service that pledges the world for pennies will actually deliver what you need to merely get some minor job done.
But that's not a professional service.
For projects, big and small, that matter to you, you will find that the investment in a relationship with an established language services provider generates the right return for the investment. They can show you where technology can save time and money. They can pull together expert human resources to meet your most unusual and complicated demands. They can ramp up when you need more and pare down when you need less. And they can achieve all of these things because the investment in the client-vendor relationship has made it possible.
And that will bring far more value than any rate-per-word online platform can deliver.
Do you have your own tips to share about when spending more money is well justified? Please provide those tips in the comments section.
{{cta('1a665564-4c54-4b91-ba3f-1e4cdc7a3224')}}