What's So Sexy About XLIFF 2.0?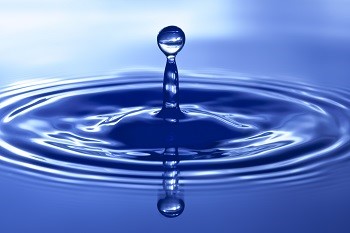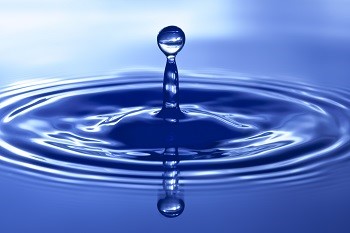 Earlier this month, OASIS XLIFF Technical Committee approved the XML Localisation Interchange File Format (XLIFF) version 2.0 as an OASIS standard following several rounds of public reviews. XLIFF 2.0 replaces version XLIFF 1.2, which became an OASIS standard back in 2008.
This is a pretty big deal for the localization industry. While techies are likely already studying the new standard, we've developed a short backgrounder summarizing what every non-techie localization professional should know about this new standard and its potential implications for their localization processes.
1. What is XLIFF?
XLIFF is an XML-based format created to standardize the way localizable data are carried between individual steps of the localization process, while ensuring interoperability among the diverse tools in use. XLIFF files are bilingual documents containing the content that needs localization, its corresponding translations, as well as any auxiliary data that make the localization process efficient or even possible. Source language and target language data in XLIFF files are constantly in sync during the process.
As an open standard, XLIFF aims to eliminate a need for proprietary formats. It also allows interoperability, automation across workflows, and the ability to embed rules at the source. XLIFF standardizes aspects such as processing of localized content, leveraging TMs and glossaries, interaction with CAT tools, TMS or MT, as well as managing the overall localization workflow.
2. Who uses XLIFF?
Since XLIFF's introduction as an OASIS standard in 2002, and after a slow start, much of the industry has embraced XLIFF, including publishers, a majority of localization tool producers — a range of commercial and open tools, as well as language services providers. Many large and small enterprises have adopted XLIFF; some of the more thorough implementations of XLIFF include Tektronix, Oracle, IBM, Microsoft, and Sony, among others.
XLIFF is also widely supported by all major mobile platforms, such as Apple/iOS, Microsoft/Windows Phone, and Google/Android, so developers can easily generate localization-ready XLIFF files when localizing their apps.
3. How different is XLIFF 2.0 from the previous version?
XLIFF 2.0 is a complete and very welcome overhaul of the previous standard, version 1.2, which had been ambiguous in ways that promoted a sort of "features creep" in implementation. In fact, many XLIFF 1.2 implementations are incompatible due to broad variations — and that defeats the purpose of an open standard.
XLIFF 2.0 addresses this with a new structure that promises to ensure the stability of the format and allows for future enhancements. There is now a much better framework for extensibility, as the modules are the place for custom namespaces.
The standard now contains the so-called "non-negotiable core," which all XLIFF 2.0 implementations must support, covering basic functionality for extracting content, content localization, and subsequent conversion back into the original format.
Eight specialized modules enable custom applications of the standard and facilitate independent development. The new optional modules are as follows:
Translation Candidates Module lets you store lists of possible translations along with information about the similarity of the match, the quality of the translation, its source, etc. This supports the common need to pre-process strings against existing resources, such as TM or MT.
Glossary Module lets you embed simple glossaries into XLIFF files.
Format Style Module lets you generate quick HTML previews of XLIFF content using a predefined set of simple HTML formatting elements.
Metadata Module lets you store custom metadata using elements that are part of the official XLIFF specification.
Resource Data Module allows you to reference external resource data that may serve as contextual reference during translation.
Change Tracking Module stores revision information for XLIFF elements and attributes.
Size and Length Restriction Module annotates the XLIFF content with information on storage and general size restrictions.
Validation Module defines specific validation rules that can be applied to target text either globally or locally, to modify target text based on conditions in the source text.
These modules cover most of the functions used in XLIFF 1.2 files — both the native features and the most common "hacks" — and additional functions can be housed in custom modules. For example, several XLIFF 1.2 features have been abandoned for 2.0, but anyone can bring them back using custom modules.
This structural change is what makes XLIFF 2.0 so powerful: it defines what functions are intrinsic, while providing clearly marked territory for handling specifications that not all projects require.
4. Will old XLIFF files work with the new standard?
No, there is no backward compatibility. Because XLIFF 2.0 is completely redesigned, and uses the new modular approach, XLIFF 1.2 or 1.0 files are simply not compatible with XLIFF 2.0.
Techies will find it fairly easy to create a script that converts core XLIFF 1.2 to 2.0; this is classic transformation and certainly no problem when it comes to core data. However, since most practical implementations of XLIFF 1.2 to date are unique, no one conversion script will work for all XLIFF 1.2 files. The standard modules that come with XLIFF 2.0 can be used for some of the XLIFF 1.2 data, however for others the modules need to be expanded or new modules created.
5. How soon will XLIFF 2.0 become the new norm?
Most unregulated industry standards have a gradual yet accelerating adoption rate, so that's what we expect to see among localization content producers and tool developers alike. Even version 1.2 took some time before the standard really took off and processes were established. The adoption of XLIFF 2.0 could be a little faster now, though, since we are not developing new but rather rewriting existing libraries.
However, adoption of XLIFF 2.0 will require investment — converting files, developing new code — and XLIFF 2.0 is certainly more complex than 1.2. That said, while most CAT tools can open XLIFF formats, few if any CAT tools support all the vast meta data that may be embedded in XLIFF 1.2 files. In reality, the majority of XLIFF 1.2 implementations today are not complete.
Progressive publishers, large and small, will surely drive the switch to XLIFF 2.0. But that won't happen overnight. The appeal of utilizing the simple, common core, and the option to implement "plug and play" modules as needed will influence the adoption of XLIFF 2.0 in localization workflows. As workflows change and develop, that will be perhaps the moment to "upgrade" to XLIFF 2.0, and build the updated workflows, tools and meta data around them, in a more standardized and open manner.
6. Where can I learn more about XLIFF 2.0?
There is a handful or resources about XLIFF 2.0, and the list is set to grow over time. These are good places to start:
7. What's the business benefit of moving to XLIFF 2.0?
Investing in building localization processes around an open standard — even a relatively complex one like XLIFF 2.0 — pays off in several ways. As companies increase their localization maturity, they need to optimize their processes — eliminate unnecessary activities and increase leverage. XLIFF enables that by offering a single format, better control of what gets localized, or meta data, among other things.
In an era of agile software development, social media, mobile devices and cloud computing — all of which increase pressure to produce and orchestrate content in less time at a lower cost — buzzwords like interoperability, extensibility, and modularity take on new importance. XLIFF 2.0 stands to position early adopters to realize efficiency gains on all of these fronts.
So, while the move from XLIFF 1.2 to XLIFF 2.0 may be a little painful, version 2.0 eliminates many of the drawbacks that were inherent in 1.2. For anyone looking to implement XLIFF for the first time, there is no looking back and they should adopt version 2.0 head-on.
In closing, now's a good time to thank the OASIS XLIFF Technical Committee members and everyone else that helped develop and review the standard. Job well done!
Are you excited about the possibilities of XLIFF 2.0? What are you most looking forward to?
{{cta('f5264526-b85c-4e1e-bb83-3474ebe35b92')}}
{{cta('1a665564-4c54-4b91-ba3f-1e4cdc7a3224')}}
Comments