Which Open Source eCommerce Solution Is Right for Multilingual Shops?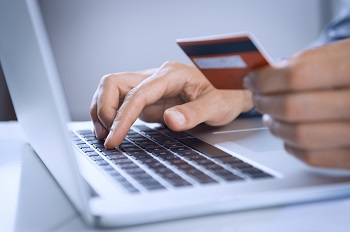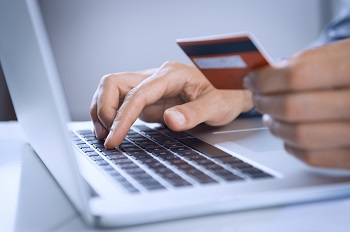 With the announcement that Magento Go will be closing its doors in February 2015, eBay Inc. has declared that it will be focusing eCommerce superstar Magento on bigger fish, via both its enterprise and community editions. For some 10,000 small- to mid-size Magento Go users, however, this announcement means that important decisions are ahead regarding platform migration — no easy undertaking when eCommerce content management systems (CMS) vary so dramatically.
Among those differences, of course, are how well the different eCommerce platforms perform for businesses that are serving customers worldwide. Whether you're a niche fashion vendor, a consumer electronics seller, or a business with dreams of selling as diverse a range of products as Amazon, you will face the same challenges regarding how you serve customers in locations with different tax structures, currencies, shipping options, and, of course, languages.
In respect to the latter, choosing an eCommerce solution that offers robust, multilingual functions both on the backend and the frontend can be critical to meeting expectations of foreign-speaking buyers.
Here below we take a look at the major open source eCommerce CMS solutions to examine how they stack up on translation and localization features.
The Players
Thousands of CMS solutions are powering eCommerce, so narrowing the choices came down to market share. For that we turned to analysis from independent web analytics firms Wappalyzer and BuiltWith as well as not-so-independent data from the firms themselves.
eCommerce CMS Market Share
Magento — 19%
Woocommerce — 18%
Prestashop — 13%
OpenCart — 13%
Lower on the chart than OpenCart are firms that include players like Shopify, osCommerce, and Bigcommerce. Notably, all of these have very poor support for multilingual sites: low or absent UI translation, poor documentation, incomplete localization for currencies, etc.
To determine the multilingual functionality of the bigger players, we looked at the corporate sites, screenshots of their platforms, help documentation, and videos from third-party agencies. What we wanted to know: How obvious are the multilingual options? How many languages is the UI offered in? Are translations easy to manage?
Magento
Initial release: 2008
Code: PHP
Owned by eBay since 2011, Magento is the leading CMS choice for eCommerce web sites. Consumer-focused global retailers like TheNorthFace and Nike as well as B2B companies have answered their needs with Magento.
Magento is focused on the enterprise sector of eCommerce and readily highlights multilingual deployment for global brands. In a case study published about Nobel Biocare, a medical device company in the dental sector, Magento notes that their eCommerce solution backs the company's 16 international sites in 7 languages. Magento allows for multi-site deployment and multiple store management from a single implementation, a boon to site administrators.
Magento Translation and Localization
Locale and currency localization is placed upfront in the Magento installation process. How many languages though? That is not so obvious. The company used to have an online community translation tool, but it recently went offline. The company states that it will be rolling out a new and improved version, but the new date has yet to be announced.
With an active and international base of users, Magento store managers benefit from a wide range of print and video tutorials on how to install language packs; use the tool's in-line translation feature; and manage multi-site, multilingual stores. Third-party companies also offer commercial solutions, including extensions for multilingual SEO management.
The company itself publishes installation guides and wiki pages in English, German, and Russian, but they are difficult to find.
Add a Language to Magento
WooCommerce
Initial release: 2011
Code: PHP
Unlike the others in this list, WooCommerce is not an independent, standalone eCommerce tool. It is, instead, the leading eCommerce plugin for WordPress, the world's highest ranking web CMS with some 3.4 million sites accounting for 64 percent of the web CMS market.
The plugin, created by WordPress theme house WooThemes, is designed for small- to mid-sized sellers hence its lack of the enterprise-grade features that have made Magento Go so attractive for the same sellers.
Nevertheless, WooCommerce's share of the eCommerce space is high because it is a much needed addition to the built-on-WordPress community.
WooCommerce Translation and Localization
Like Magento, WooCommerce offers out-of-the-box support for locale settings and local currencies. There is at least one WooCommerce localization page with how-to information as well. That's where the positive comparisons end, however.
Whereas the Magento platform comes with language packs and built-in translation features, WooCommerce relies exclusively on users and third-party products (e.g. a recommended additional plugin called Codestyling) to get translation in place; other than English, no language files are included or promoted.
The company appears to be in the process of rectifying that lack, namely with a crowdsourced translation initiative launched in July on Transifex that will create WooCommerce language files in 54 languages. Thus far, only Korean, Finnish, and Turkish are 100 percent complete (translated and reviewed).
Add a Language to WooCommerce
Sadly, no video is available. However, WooThemes offers a print tutorial on how to add a language to WooCommerce using the Codestyling plugin.
Prestashop
Initial release: 2007
Code: PHP
With headquarters in Paris, Prestashop is the leading eCommerce solution in France, with over one-third of the country's eCommerce web business. The company is aggressively expanding, however. A Miami office is already leading the charge for the U.S. marketplace. Moreover, the company has recently announced plans to hire country managers for the UK, Spain, Italy, Poland, and Russia as well as eBay partnerships for Austria, Germany, and Switzerland.
Prestashop does not yet have an enterprise-focused solution like Magento, but it offers both a free standalone installation and a pay-as-you-go model called PrestaBox.
Prestashop Translation and Localization
While PrestaShop won early fans in its native France when in launched in 2007, it quickly gained an international user base because of an early investment in translation and localization.
The company boasts that it is localized into 63 languages in all of its marketing collateral. Multilingual setup is supported by Prestashop's extensive user documentation, albeit only in English, French, Russian, and Spanish. Included is also advice on when to use Prestashop's multi-store feature, which is not a necessary default for multilingual setup. Prestashop offers UI language packs, the option of uploading custom UI language packs, as well as a built-in tool for managing multilingual content.
Unlike WooCommerce, Prestahop is a far more robust solution for mid-sized businesses with a real investment in growing their eCommerce offerings.
Add a Language to Prestashop
OpenCart
Initial release: 2004
Code: PHP
The oldest of these, OpenCart has both loyal fans and fierce critics of its eCommerce tool, especially among sellers in the small- to mid-sized business space. Although the baby of a single founder and lead developer, OpenCart is further backed by a small team and a far broader base of third-party developers that offer both free and paid extensions.
Like Magento Community Edition, WooCommerce, and Prestashop, OpenCart is free and open source eCommerce, has multi-site options, offers multilingual support, and is extendable.
OpenCart Translation & Localization
While OpenCart's core has been translated into 18 languages and extended to some 16 additional languages via user-developed extensions, the installation package and documentation is only officially offered in English. Documentation has been repeatedly inaccessible to this reviewer. Users will find that they have to navigate a complex set of tasks to add languages (see the third-party video below). Language-based URLs and SEO features are also relegated to third-party extensions.
The OpenCart community makes up for these weaknesses. There are many free and commercial third-party multilingual extensions as well as a language-segregated user support forum.
Add a Language to OpenCart
The Winner Is …
While Prestashop delivers a best-in-show performance for easy multilingual eCommerce implementation, your company's internal resources and needs will be the final judge of which of these tools is best for you.
Are you a global retailer with an interest in a well-developed, well-documented, and well-resourced application for highly localized stores worldwide? Magento may better fit your profile than OpenCart.
Are you a boutique Italian fashion designer looking to quickly setup your site for Italian and English-speaking consumers? Prestahop may deliver the results you need more quickly and cheaply than a Magento solution.
Do you have your own tips to share on the open source eCommerce solutions? Add them in the comments!
{{cta('1a665564-4c54-4b91-ba3f-1e4cdc7a3224')}}