Bringing More Women into IT and Localization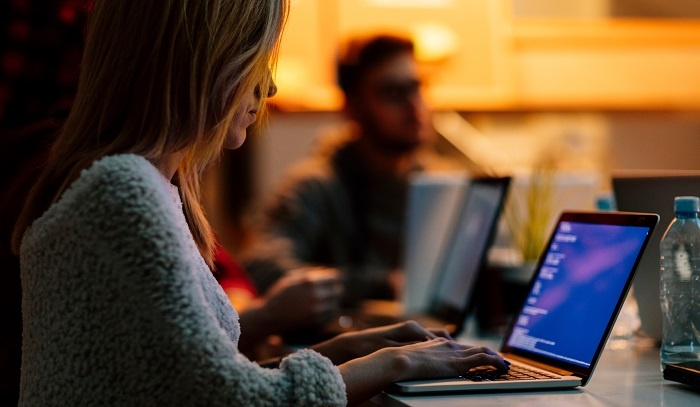 Only 27% of IT jobs are held by women.
In the Czech Republic, where Moravia is headquartered, the statistics are even worse: women make up only 7% of professionals in the IT field.
Moravia is doing something about it.
Brno, the city where we also have our largest production sites, is ripe for technical candidates: Brno University of Technology, with over 24,000 students, is the largest technical/engineering university in the Czech Republic and a leader in teaching and research.
New programs offer new opportunities
Enter Czechitas, a program founded in 2014 in the Czech Republic whose mission is to help women enter the world of information technology by teaching them to program, code, and work with data.
In the past three years, Czechitas has organized 121 workshops, events, and training courses for all skill levels focused on programming, data analysis, business intelligence and testing. As a result, many women and girls have discovered IT—not only professionally, but also as a hobby or while deciding on further studies.
The program also includes mentorship and internship opportunities.
And that's why Czechitas has received awards such as the Social Impact Award and Google.org support.
We're excited to support @Czechitas for the launch of the #DigitalAcademy and for working to increase gender equity in the digital economy

— Google.org (@Googleorg) October 26, 2016
Here's what Veronika Holcnerova, a QA specialist responsible for automated testing, had to say about the program:
The Digital Academy run by Czechitas literary changed my life. I used to work in sales and customer service, but I was always inclined to tech. Czechitas gave me that opportunity for change and advancement.

It has been great experience. It was a challenging program. I met many amazing women and remained friends with some.
During the three-month workshop, Moravia offered three women an opportunity to work in the Business Intelligence team. We provided mentoring, hands-on project work, and the possibility of further employment.
We are looking for similar partnership opportunities to hire more women in our other production sites such as Rosario, Argentina, and Nanjing, China.
Localization seeks more women too
There are also efforts within our own industry to increase the percentage of women—both technical positions and others such as project management. The group Women in Localization is also tackling this troublesome deficiency worldwide. Founded in 2008, they are the leading professional organization for women in the localization industry. "Its charter is to promote professional development, networking, and continuous education…Our purpose is to create a strong place for women to develop their careers in localization."
Diverse teams bring more diverse results
And if "doing the right thing" wasn't a good enough reason to hire women, check out these statistics from FastCompany:
And in the Muse:
Studies in 17 different countries in various industries found that across the board, having a larger number of women on a team accounts for greater psychological safety, team confidence, group experimentation, and team efficiency.
Moravia is doing our part to bump up these numbers.
You go girl.
Moravia is participating in the second run of the Digital Academy of Czechitas, starting on October 19th. We will present Moravia during the ceremonial evening and then on November 2nd, Ondrej Samohyl, a senior developer, will participate in a lecture. After the academy, it's our goal to hire interns and full-time employees in various data analysis and Business Intelligence roles.
Comments