Coming Together to Make Translation Newsworthy (for the Right Reasons)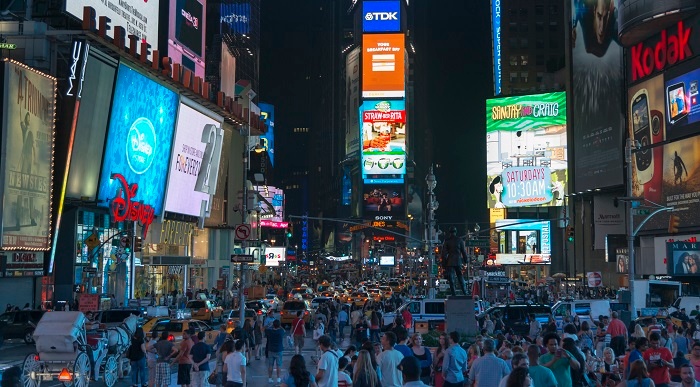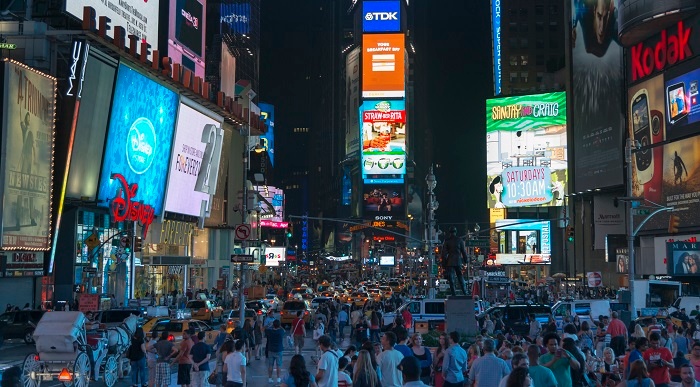 In an era when so many of the world's people can agree on so little, it was a joy to learn that the United Nations General Assembly on May 24th adopted UN Resolution A/71/288, recognizing "the role of professional translators in connecting nations and fostering peace, understanding and development." The same resolution also officially recognized September 30th as "International Translation Day," so be sure to mark your calendars.
Renato Beninatto, long-time influencer in the localization industry, has a number of maxims to express translation's position in this world. One is "Translation is like toilet paper—you only notice it when it's not there." Get it? And another one is…
"Translation is only news when it's wrong"
How true. The internet abounds with colorful examples of translation fails, like Braniff's slogan "Fly in Leather" becoming "Fly naked" in Spanish; KFC's iconic "Finger lickin' good" getting translated as "Eat your fingers off" in Chinese; and Panasonic scrubbing wording in the launch of their PC at the last minute when problems with their localized slogan "Touch Woody: The Internet Pecker" were discovered.
Of course, if these localizations had not gone awfully wrong, we wouldn't be talking about them. A good translation flies below the radar and gets the job done. As far as newsworthiness is concerned, translation strives to be as invisible as air—as are the translators that work hard to provide it. For us in the localization industry, no news is always good news. We're happy to be the inconspicuous kuroko on the customer's stage. (And believe me when I say I feel sorry for writing about those translation fails above, since mentioning them repeatedly kind of serves to perpetuate the ouch factor.)
Ominous beginnings
Actually, "International Translation Day" has been celebrated by the International Federation of Translators since 1953, and the September 30th date coincides with the feast day of St. Jerome, the patron saint of translators and libraries. He is known for translating the Old Testament into Latin from the original Hebrew, instead of from the more commonly used Greek. Ironically, it is said that his version contained a mistranslation—so Moses ended up coming down from Mount Sinai with "horns" because the Hebrew (which is written without vowels) word karan (radiance, as in "halo") was misread as keren (horned). Proof positive that even saints are not infallible.
Also high on the "ominous meter" was the then-Secretary of State Clinton's gift of a "Reset" Button to Foreign Minister Sergey Lavrov—which was labeled peregruzka, which means "overcharged." The rest is history.
UNcommon recognition
According to a press release by the United Nations, Andrei Dapkiunas (Belarus) presented the draft for UN Resolution A/71/288, emphasizing that its meaning and importance were much broader and deeper than simply demonstrating respect for a profession closely linked to diplomacy and international affairs.
"It was not about institutions or bodies; rather, it was first and foremost about people, the invisible workers and unsung heroes of the linguistic profession. Language played an underappreciated role in human society, despite the fact that deeper respect for culture and language could help to forge greater unity and build bridges among civilizations and cultures."
Well said, Mr. Dapkiunas!
Other translation-related resolutions adopted by the UN were A/71/757, which promotes "multilingualism" within the UN organization, pursuant to resolution A/69/324, which stemmed from the 2014 report A/69/282 that aimed at mainstreaming multilingualism as a core value of the UN. In its "Human resources management" section, it is stated that "multilingualism among staff helps promote international understanding, dialogue, unity and mutual tolerance in a diverse environment." So at least in the UN, language and translation are not treated like an afterthought.
Adding a "voice" to the helping hand
Who hasn't heard of Translators Without Borders these days? It is of course the nonprofit organization that provides translation services for other humanitarian non-profits all over the globe, including UNICEF, Doctors Without Borders, and many others. Its purpose is to break down the language barriers often faced by volunteers that hinder vital communication and critical emergency activities when they arrive in crisis areas.
And here you're in luck. Instead of suffering through my article, you can simply listen to these Globally Speaking Podcasts. Hear what Lori Thicke, founder of TWB, Ellie Kemp, head of crisis response at TWB, Michael Stevens of Moravia, and Renato Beninatto have to say about translating for the good of humanity.
Podcast 009: When Translation Saves Lives: The Vision of Translators Without Borders
Podcast 029: Translation and the Ebola Crisis: How We Can Help
Nobody died when President Jimmy Carter's message to the Polish people got mangled into "when I abandoned the United States" (instead of "when I left the United States"), and "your lusts for the future" (instead of "your desires for the future"). After initial bewilderment, people just laughed and went on with their lives. But when somebody makes a mistake in a translation to be used in a crisis situation, the result can literally have life or death consequences.
For all the translators of the world, we hope that September 30th will be a special day. Your profession just got some major recognition, and you've proven Renato wrong for all the right reasons. And as you translate thousands of words per day, sometimes feeling overworked and underappreciated, take a break and remember that you are a hero/heroine—helping to inform, instruct, inspire, and make the world a better place today and in the future.
Comments