Creating Touchpoints: 5 Ways to Activate Brand Ambassadors
Getting someone to love your brand is great. Getting someone who loves your brand to leave the computer screen and get other people to love your brand is a million times better. Fostering a more active, public experience allows your fans to bring others along for the ride.
How can you convert passive brand enthusiasts into active brand ambassadors? Here are a few ways to create buzz, personalize a brand experience, incite conversations, and activate brand ambassadors.
Spark social activism.
Sinful Colors, a popular salon brand of nail polish, is engaging users with a campaign called "NoTextRed," asking customers to paint their thumbnail red as a reminder not to text while driving. That's a great way to incite conversation, help customers take a stand on an issue of social good, and raise top-of-mind awareness throughout the day.
(Image via Sinful Colors)
Give back.
The pink ribbon for breast cancer awareness is everywhere. Pink Ribbon is an internationally operating charity organization aimed to create a global community that supports breast cancer patients. Purchases help GreaterGood.org reach thousands of women in need each year. Their "best sellers" page shows you dozens of products that women have bought to support the cause.
(Image via PinkRibbonStore)
Make it easy to display your logo.
Giving out stickers, t-shirts, car decals, hats and other swag branded with your logo is another great way to get fans to interact publicly with your brand. I have a sticker on my car and on my laptop from Backcountry, which people recognize and comment on, which makes the brand feel more like a community.

(Image via helpscout.com)
Reward loyalty.
Many retail stores offer a rewards card that gives loyal customers advance notice of new trends and sale events, special birthday savings, and exclusive offers and promotions. Old Navy frequently sends coupons at 15-30% discount which only card holders get, so it's compelling to drop in the store when out shopping with a friend, who might then join the rewards program, too. I, for one, have become pretty loyal to this clothing store that constantly offers me good deals on kids' clothes.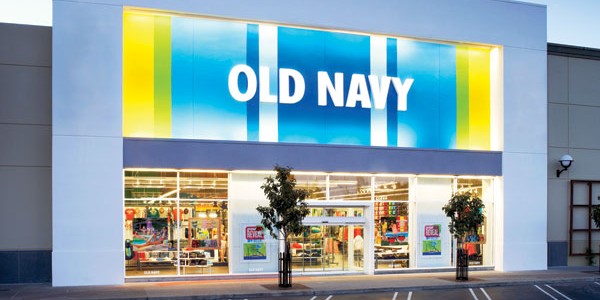 (Image via Marketing Mag)
Just don't be too polarizing.
Fans absolutely loved the furry pink mustache of Lyft's ride-sharing service in California, affixed to the grille of Lyft drivers. But other prospective customers shunned the prospect of being seen getting out of a car emblazoned with a huge pink mustache. Lyft recently replaced its polarizing pink icon with a "glowstache" – a glowing dashboard-mounted mustache that's "Still friendly, still fun – just not overbearingly so," in the words of Lyft President John Zimmer. (Via Wired.)

(Image via Wired)
It's all about storymaking.
For a consumer to feel connected to a brand they need interactive and personalized experiences. Your mission is not just to tell a brand story that audiences connect with – it's to inspire them to embody the story, help craft the story, and bring others into the story through their own personal connection to it.
The same rules of marketing localization still apply for global brands: expect to tailor the brand experience to each target market. For example, will people in Arabic countries wear logo t-shirts? Or take a selfie with a product and post it online to win a contest?
What other creative ways are you seeing brands converting loyal customers into brand ambassadors?
Comments