Don't Miss Out! Catch Up on Last Quarter's Most Popular Content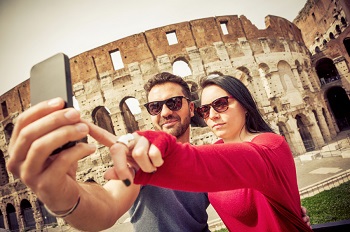 Another quarter just came to a close, and that means it's time to catch up on our Top Ten blog posts of the last three months — plus a BONUS 11th post that was just as popular with our readers. Take a look and catch up on anything you may have missed.
Airbnb has grown to 2.1 million global users in 6 years. With an additional 15 languages on the localization plan, Airbnb pledges to bring its "belong anywhere" message to more users on the globe. Read about how translation has made Airbnb a success.

Without too much publicity, ISO 17100, the new international standard for translation services, has made it to one of the last pre-approval stages. It is set to be released later in 2014 or in 2015. Is this standard going to shatter the current way of providing translation services into pieces, or is this going to be just a blip without any major impact?

The European Union's regional footprint includes 24 official and working languages spanning 28 member states, 9 outermost regions, and 21 overseas countries and territories. Here's the quick and dirty run down of the standard bearers that are guarding and guiding medical device translation in the EU.
XLIFF 2.0 is a pretty big deal for the localization industry. While techies are likely already studying the new standard, we've developed a short backgrounder summarizing what every non-techie localization professional should know about this new standard and its potential implications for their localization processes.
Marketing translation and transcreation are two related but distinct terms often used interchangeably, which muddies the conversation between clients and vendors. Here's a closer look at those two services, so you can better control the conversation and get what you need.
Japanese translation projects have earned quite a reputation in the translation and localization industry. Localizing content for Japanese clients may test your mettle, but knowledge and commitment can deliver results that are a success for all involved.
Preferential changes are vexing gremlins, often confusing linguistic teams and disrupting the whole language QA process. On a typical language quality scorecard, there is not a category for "preferential" changes. Here are 6 reasons why they should be avoided.
Many companies dismiss the notion of customizing US content or products for the specifics of the UK market because the languages are so close. But appealing to the specific tastes and needs of British speakers may offer a major advantage — a fact that has not gone unnoticed to many savvy companies. As the Brits might say, the penny has dropped.
Everyone realizes that starting up a localization program is not as simple as putting files into production; it is not just a flip you switch. Regardless of the client's industry or program size there are 10 key elements which should be part of a standard onboarding plan.
When MT is in play, it is mission critical to discuss how to achieve the desired level of output quality. Often, we are asked to provide one of two levels of post-editing: light or full. Here we compare and contrast two basic approaches to post-editing MT outputs.
One of the biggest and most common mistakes companies make in marketing localization is simply translating marketing copy and expecting it to win new customers. Here are 6 tips for creating localized marketing campaigns that actually create the required buzz to build your business in your target language market.
Ready for some more crème de la crème? Check out out hottest blog post from the first and the second quarter of 2014.