Facebook's Mark Zuckerberg Speaks Chinese. YAWN!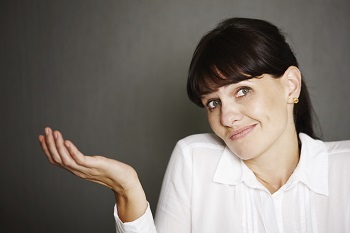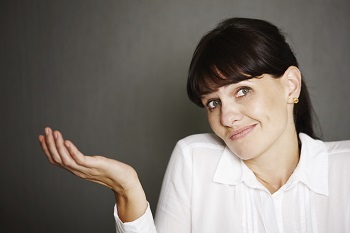 Unless you have been living under a rock, the Internet has been all abuzz to learn that Facebook founder and chief executive officer Mark Zuckerberg spoke Chinese in China to Chinese students of the School of Economics and Management at Tsinghua University.
Let's repeat that: He spoke Chinese. In China. To Chinese students.
What's maddening about this being news is not that Zuckerberg speaks Chinese. The man has been on the record as a Chinese-language learner since 2010, is married to Mandarin- and Cantonese-speaking Chinese-American Dr. Priscilla Chan since 2012, and has strong business ties in the country since well before that.
So why all the hoopla?
Americans: Do As We Say, Not As We Do
Famously, Willy Brandt, who was chancellor of West Germany from 1969 to 1974, is widely quoted as saying, "If I am selling to you, I speak your language. If I am buying, dann müssen Sie Deutsch sprechen."
This is apparently not a commonly accepted idea, however. Writing for CNN, Change columnist John D. Sutter points out that Americans are a wee bit hypocritical on the "you're in our country, so speak our language" issue. While the Facebook platform has been banned there since July 2008, the company has strong business ties there, having especially courted global Chinese brands to market through Facebook to Western consumers. Nearly 150 Facebook employees are alumni of Tsinghua University itself. Notable, too, are the 61 percent of Hong Kong's population that uses Facebook, according to The Atlantic.
That is to say, when in China why would Zuckerberg not speak Chinese? "Would anyone be shocked if the head of a foreign tech company — try LG, Samsung, Sony or, in China, Lenovo — showed up for a public speaking engagement in America and (gasp!!) spoke English? Of course not," writes Sutter.
Writing for TechCrunch, Catherine Shu concurs. "While Chinese entrepreneurs are expected to be fluent in English if they try to break into Western markets (Jack Ma, for example, was an English teacher before he founded Alibaba and has given lengthy interviews in the U.S.), it's certainly rarer to see American executives returning the favor."
"A Mouthful of Marbles" and Other Compliments
Mark Zuckerberg is, by all accounts, a very busy man. Consider, if you will, the minor matters of the Facebook business timeline since just 2010, the same year that he started learning Mandarin:
Facebook introduces the "like" button (2010)
Facebook ramps up the release of new features to contend with the launch of Google+ (2011)
Facebook brings advertisements to user News Feeds (2012)
Facebook acquires Instagram (2013)
Facebook celebrates its tenth anniversary and acquires WhatsApp — see our take WhatsApp: Key Facts on Acquisition and Localization (2014)
Over the course of five years of leading one of the most well-loved brands, Mark Zuckerberg nevertheless managed to learn enough Mandarin to answer interviewer and audience questions for nearly thirty minutes.
And what does this language learner get for being so bold?
"[His] enunciation was roughly on par with the clarity possible when someone's stepping on your face," writes reporter and editor Gwynn Guilford for Quartz.
"[He] can communicate like an articulate seven-year-old with a mouth full of marbles," writes Asia editor Isaac Stone Fish for Foreign Policy.
Even the more favorable commentary by Abby Phillip writing for the Washington Post was published under a headline calling Zuckerberg's attempt a "mediocre Mandarin."
By most accounts, the response from Chinese audience members and social media users (who elevated this event to a national conversation) were far more positive. Coverage has claimed that attendees "exclaimed in delight" and "responded with warm cheers for his effort and laughter."
Sure, no one believes that Zuckerberg's language learning is just the natural outcome of global interest and that this isn't also about keeping the door open to Facebook. But HE TRIED, which is plenty more than many monolingual speakers do.
Mark Zuckerberg is among three corporate leaders whose appointments to the advisory board of the School of Economics and Management at Tsinghua University was announced just Monday of last week. This board is already a who's who group of Western global brand leaders and Chinese diplomats, where Apple's Tim Cook sits next to Liu He, minister of the Office of Central Leading Group on Financial and Economic Affairs and Liu Mingkang, the former chairman of the China Banking Regulatory Commission among many prominent others. Of this move, the New York Times says "[it] shows how Facebook is playing the long game in China."
Speaking with Bloomberg BusinessWeek, Victor Anthony of Topeka Capital Markets says, "[Joining the advisory board] is just one more data point to me that confirms [that] the potential for Facebook entering China is likely to happen over the next couple of years. I don't know the exact timing, but this is a matter of 'when,' not 'if.' With an eye on China's 618 million Internet users – double the entire U.S. population – let's just say that Mark Zuckerberg's Mandarin mandate is nothing to yawn or 打哈欠 about.