Five Fun Things to Know About LocWorld36 Tokyo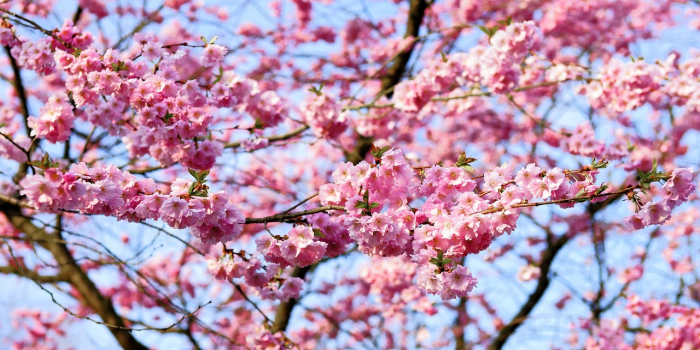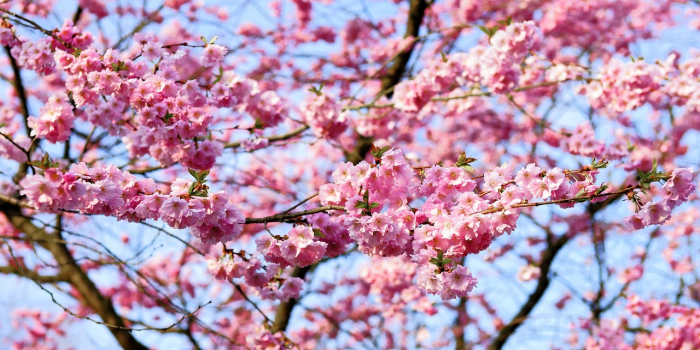 There will be lots to enjoy at LocWorld36 Tokyo, taking place at the Hilton Tokyo Bay from April 3rd to the 5th. Lots of insightful and informative presentations and workshops. Lots of chances to meet old friends, make new friends, and be successful. But here we'd like to introduce you to a few things that might not have been on your radar.
Hint hint… ?? ? ?
The coincidence
Japanese—being the 22-phoneme language that it is—does not differentiate between "Loc" and "Rock." Our upcoming language industry event therefore becomes ロックワールド (Rokku Waarudo), so anyone that is not in the business will hear that name and immediately think…
Try it out. When someone Japanese asks you where you're going, say "Rokku Waarudo desu" and watch their reaction. They'll probably say 楽しんできてね!(Have fun!). Of course, the sessions at LocWorld will be a lot of fun, too.
Although Moravia's Takao Tanaka is indeed a bassist, he will not be bringing his axe with him for the presentation on User Community Analysis with MLVs. Instead, you'll learn about MLVs expanding to non-linguistic areas by leveraging their service capabilities in unconventional ways.
The locale
As you know, the LocWorld36 venue is the Hilton Tokyo Bay. So why is this location so special? Well, it's almost the reverse of being stuck between a rock and a hard place.
On one side of the hotel you will see the expansive Tokyo Bay opening up before your very eyes, and on the other side you will have a glimpse of Tokyo Disneyland and Tokyo Disney Sea. It's almost like you're not in Tokyo at all (more on that later), or even Japan.
Maybe there's a little magic seeping out of the Magic Kingdom just across the street…regardless, it's guaranteed to not be your ordinary business-as-usual experience.
The sakura
You're in luck. Late March to early April is the sakura season in Japan, where you will be able to enjoy the wonderful cherry blossoms, as LocWorld attendee Yuka Kurihara so adeptly put it:
.@LocWorld is coming to #Tokyo #Japan this April. Learn from the #l10n experts. Enjoy the beautiful #SAKURA ? #locworld36 #globalization #localization #g11nhttps://t.co/hhAfxYHWbb pic.twitter.com/V8vR86r4uT

— Yuka Kurihara (@YukaG11N) 2018年2月8日
And it's not just trees that turn pink. Nearly every aspect of life in Japan is affected by sakura. Check out the Starbucks Japan website and see how it's literally overrun by cherry blossoms.
Here's an experimental video I made to explain the special relationship that Japanese people have with sakura. The narrator is "Paul," a text-to-speech voice by NeoSpeech.
Check out my related post on TTS voices in English or in Japanese.
The four Yukas
Speaking of Yuka, there will be a rare and wonderful aligning of the Yukas for LocWorld36. Last we checked, there were three Yuka and one Yukako in the conference list. Here they are (in no particular order), so maybe you can play a game of "Where's Yuka" while at the conference.
---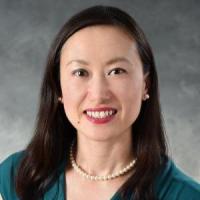 Yuka Kurihara, Director of Globalization at Pitney Bowes Inc. Yuka earned her bachelor's degrees in computer science and linguistics from the State University of New York at Albany. Her career has evolved from fixing internationalization bugs to expanding her company's Asian footprint (which included opening an office in Japan) to her current leadership position in which she has led numerous technical and process innovations.

---
Yuka Ghesquière Nakasone, Globalization and Localization Director at Beabloo. Beginning her career more than two decades ago in a localization startup in Massachusetts, she has been at every layer of the industry: buyer, MLV, SLV, freelancer, and she has worked for many verticals. She now leads a truly borderless life, combining her work at a Barcelona-based technology startup that operates in more than twenty countries, and the pleasure of the Spanish way of life with her own Franco-Japanese family.
---
Yuka Ogasawara, Language Specialist at Netflix. Yuka studied applied linguistics at Waseda University in Tokyo and started her career as a marketer at an IT company. During her three years as a marketing manager, she learned the importance and the effectiveness of word choice through her online/offline marketing projects. Yuka has been a freelance translator as well, and with a passion for movies and translation she joined Netflix in 2016. She has been working very closely with the local marketing team at the Netflix Tokyo office to provide the best localization quality for their product and marketing campaigns.
---
Yukako Ueda, Team Lead, Global Content Management at NetApp. Yukako is responsible for aligning her local stakeholders' requirements for high-quality localized content for NetApp's marketing and products across 15 countries in the APAC, EMEA, and America regions. In addition, Yukako leads internal and external discussions on improving localization processes and oversees their machine translation implementation from the linguistic point of view. In March 2015 she launched the Japan Chapter of Women in Localization, a nonprofit organization for women working in the localization industry.
---
It's interesting to know that when Yuka Kurihara moved to the US, she heard a superstition that girls named "Yuka" were likely to live somewhere overseas or be involved in international business.
Now we have four Yuka/Yukako, converging at the international language event known as LocWorld36…like the leaves of a four-leaf clover…could that be mere coincidence, blind luck, or perhaps destiny?
The irony of it all
Earlier I proposed that it's almost like the LocWorld36 Tokyo venue isn't in Tokyo. Well, that's because it isn't! It's in Chiba Prefecture. Just like Tokyo Disneyland—in Chiba Prefecture. And Tokyo Disney Sea—in Chiba Prefecture. Same goes for Narita Airport—which was originally named the New Tokyo International Airport—they're all in Chiba Prefecture.
Of course, the Hilton Tokyo Bay has a legit excuse for its name—after all, when you're sandwiched between Tokyo Bay (bingo!) and Tokyo Disneyland, you would be hard pressed to come up with some other moniker.
So, "Tokyo" it is. Just as some people have Georgia on their mind, or are in a New York state of mind, "Tokyo" is Tokyo if it's in your heart. And when Tokyo is in your heart, you'll always be close to it even after you return to your home city far away.
---
If you have plans to do business in Japan or with Japan, or would like to see some examples of content localization into Japanese, please check out the Moravia Japan Blog here.
Comments