Five Keys to Taking Your Brand to New Markets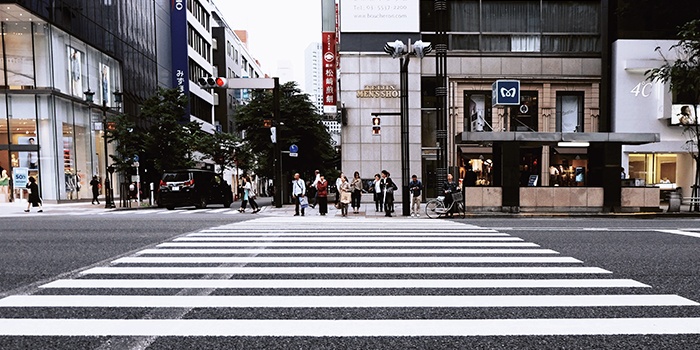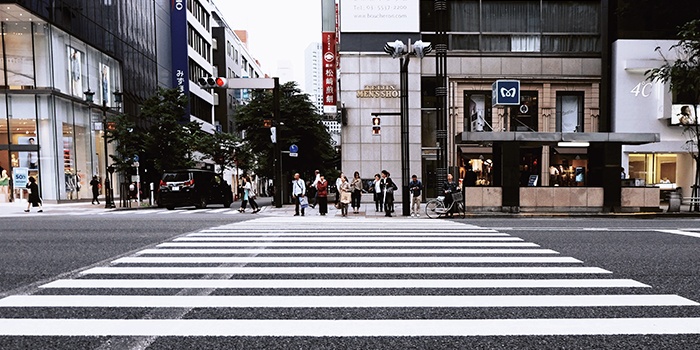 Your business's brand equals the perception everyone has about it and its products. When you're a global business (or you want to be), it's quite a challenge to control that.
In the not-so-old days, it wouldn't matter if your German brand was totally different from your UK, US or Chinese brand. Most people didn't see it outside their home market.
But in the digital era, your brand transcends languages, boundaries, and time zones. Consistent cross-market brand experience is more important than ever for building credibility, customer confidence—and your company's growth.
It means creating campaigns, behaviors, and messages that are consistent across markets, but also relevant for each. And it means doing it across every touchpoint, whether that's in marketing collateral, social media, product information, user experience, packaging, part of an in-store experience, or any other place your customers interact with you.
This can all get pretty tough, pretty soon. But breaking down the global brand challenge into smaller elements will help you succeed. Here's a run-down of five basic principles of brand localization—the things that you have to get right to make sure your brand packs a punch with your global audience.
1. Test—don't assume
The first principle in brand localization is testing whether your brand has impact in the markets you're looking to take by storm—and what tactics are going to work.
You can't assume that the channels that work in your home market will be relevant in other markets. For example, in your home market, Instagram might be a really important channel. But in Germany, most Instagram users are in the 18-24 demographic—maybe a group that is not your target buyer. Knowing that in advance means you can save time and money on campaigns that won't work—and make sure you're investing in the right places.
Before entering a new market, it makes sense to test as much as you can: your relevance, your messages, UX, colors, conversion rates, whether your brand name is easy to pronounce (or means something obscene) in the other language… Speak to in-market experts (e.g. language and market specialists, international marketing or business consultants) who can advise you and help you do things like carry out in-country market research, testing, and competitor analysis. Use social listening tools to find out what people in your target market are saying about you, your product and your competitors. That way, you'll always localize from a position of knowledge.
2. Translate your brand essence
When you're taking your brand around the world, consistency is clearly a must—if your logo is different in your emails, on your site and on your socials, that's just bad.
But to really stand out globally, you need to translate the essence of your brand. To define who you are—and what makes you different from the competition.
HSBC's 'The world's local bank' campaign is a great example of brand globalization. If you've travelled to a few international airports, you've probably noticed the bank's advertising in jet bridges and baggage claim areas. It's a global campaign that has consistent execution across multiple countries—but in each country there are subtle adaptions to give the message a local flavor.
This reinforces the essence of the campaign—to be both international and local—and the bank's brand.
A campaign like that can't just be translated. For such a high-visibility branding project, you should work with transcreators to find that balance where you can maintain your brand's core while changing things like messaging, tone of voice, colors or images to ensure it resonates with local audiences.
Transcreation is obviously more expensive than simple translation. That's because it takes much longer, and requires a lot of contextual knowledge as well as translators who are also professional marketing pros. To get the most out of this process, think long term. For instance, don't just adapt your tone of voice for one campaign. Work with your transcreators to produce a style guide for each market—that way, the process will be quicker and more efficient next time.
3. Automate what you can
Taking your brand global means serving audiences with exciting, informative, emotional, social, branded content all over the world. Now, and continuously, to maintain your presence in people's minds and build brand awareness.
In practice, that means that taking your time isn't really an option. Anything that delays your content's speed to market is bad for your customers—and costing you money.
That's why you should create a hierarchy of content. You might not want to automate highly visible things such as web copy, big budget promotions or videos. But other content like social posts and user-generated content can be automatically translated with Machine Translation (MT) tools, so you've got more time and resources to concentrate on the highest value assets.
You can also automate process stuff like resizing (for images), getting brand and legal approval, or linguistic reviews. Automation will help you reduce the amount of slow, labor-intensive work you have to do and boost your speed to market.
4. Take control
Control is an essential part of international brand localization. You need to keep control of your global assets in a central location while also giving your local teams the flexibility they need to serve their specific markets.
You've got a vast number of communication assets, each with their own uses—some global, some local. To get the best results and achieve brand consistency, you need to centralize all your collateral.
Then you can adopt a 'less is more' approach to control: a select group of brand stakeholders can see the big picture and monitor for consistency, while local users see and use only the assets they need.
Brands aren't just the sum total of their assets either, of course. It's a digital world, but not everything is online. If you've got in-store teams or people handling your customer service enquiries, you need them to reflect the brand too.
That's a training job—but it's also a localization job. Let's say your brand prides itself on being 'friendly'. The way that comes across in the US won't be the same as in Germany. Your people will need different ways to communicate to get across the same 'friendly' message.
5. Measure it
It's an obvious point—but far too many brands demand less from their international brand metrics than they do from their home market's. It's partly to do with "brand" being a bit of a fluffy concept that people find hard to assign value to.
That's a massive mistake.
You need to establish KPIs for things like brand awareness, brand reputation, and brand search in each market you enter so you know what's working, what's not, and where you need to improve.
As well as cold, hard performance metrics like lead generation, purchases, and revenue uplift, you need to measure how customers interact with your brand (for example, awareness, reach, and web traffic stats) and how those customers perceive your brand using gauges like customer satisfaction, net promoter scores, and social listening tools.
Otherwise, it's more than likely you're wasting investment in areas where your brand is underperforming and missing opportunities elsewhere.
International brand localization: it's complex
There's no point in beating around the bush: global brand localization is hard, and has loads of moving parts. There's a whole lot you need to get right—little mistakes can undo a lot of hard work, make you lose credibility, or deflate your return on investment.
The upside of successful global branding is bright, though: a strong market presence, loyal customers, sustained and repeated sales, and lasting value to your business. We've helped dozens of companies get there. If you'd like to learn more, get in touch. We'd love to help.
Comments