How the Smartphone Predicts Our Language-Independent Future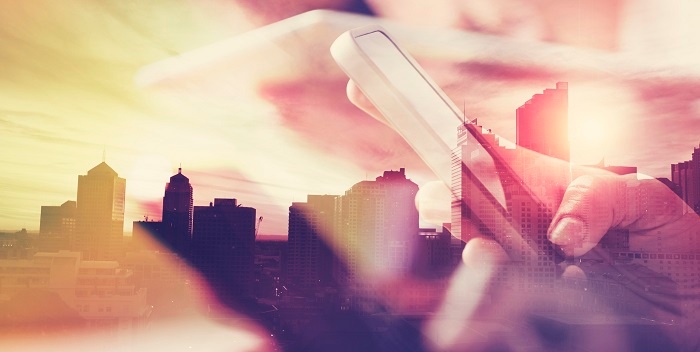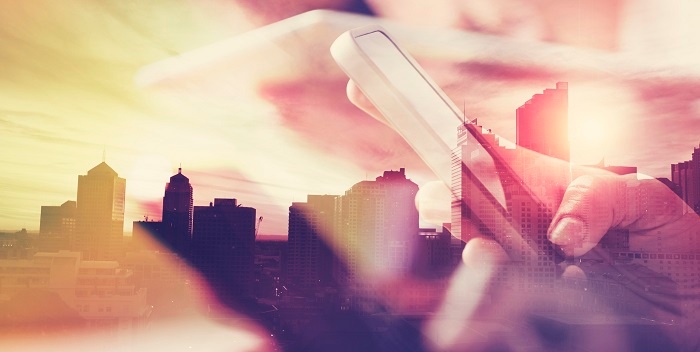 What's in store for the language industry? Can we really predict what lies ahead?
In our recent webinar, "Past is Prologue: Language Tech Predictions for the Next 20 Years," my colleague Jim Compton, a Technology Manager here at Moravia, joined me for a lively journey through technological discovery and the role of the localization sector in it.
Let's imagine how progress in machine translation and artificial intelligence will shape the industry and its impact on the nature of business.
As each new technological development integrates with another, an explosive new possibility emerges—one that gives rise to even greater opportunities when it is itself integrated with something new down the road.
Take the smartphone, for example. The typical smartphone is the offspring of the touchscreen, global positioning systems, solid state storage, wifi, and so much more. Integrate the smartphone with digitized maps, and you have real-time navigation. Integrate that with crowd-sourced business models, and you have on-demand car services.
This compounding of capability, as I call it, will also shape the future of the localization industry.
Human-machine mutuality
Marketing developments in the mid to late 90s revealed the power of personalization—a deeper level of localization. Companies moved from trying to find customers for their businesses to building their businesses around customers.
One part of that personalization was language localization. Google Translate was launched just ten years ago, for example. Now, Google's translation engine processes one million words per second. Machine translation of user-generated content—in the form of reviews, knowledge bases, and more—is enabling consumers to share information internationally and multilingually, and often in real-time. We shop, travel, work, and play in unprecedented ways because of the human-machine connection. In turn, the content generated from those interactions will continue to positively shape MT's influence.
The expanded language set
While human-machine mutuality will drive translation and localization quality outcomes, it will also produce MT developments for a greater number of languages and language pairs.
An increasing number of machine translation engines are built to target those long-tail languages that may have otherwise gone extinct. These newly digitized language repositories will be the entry ramp into the global economy for their communities.
MT will also explode with non-traditional language pairs. Think Polish into Japanese. It will no longer be about English source, nor about a dozen dominant languages. Instead, MT will contribute to greater democratization and participation in knowledge sharing—not just translating ideas into Swahili, for example, but sharing ideas created in Swahili with the world.
That is, fed with training corpora and post-edited documentation—and still corrected and coached by human translators—MT will be appropriate to and capable of more complex and nuanced translation tasks in greater numbers of language pairs.
Predictive business intelligence
Imagine the AI-driven home entertainment system. It knows when you come home and that after you are done with dinner you want to relax with television. So at 8 p.m. it automatically delivers up your favorite shows. Maybe it starts the popcorn maker too.
Similarly, we will expect our marketing campaigns to have the same savvy about customers near and far. With the help of artificial intelligence and integrated language technologies, we can expect a marketing engine that automatically generates campaigns that are ultra-personalized, ultra-localized.
Imagine that the data aggregated from Facebook posts could tell you, "It seems like there's a lot of buzz right now on the latest self-sensing thermal wear that regulates warmth for you." While in the past we used to come up with a campaign, release it, hope it was successful, learn from its failures, and "try, try, and try again," the future campaigns will be modeled on readily available and processed—and multilingual—big data.
We can expect some challenges as technologies disrupt old paradigms and traditional business models. Trade barriers, protectionist thinking, labor market fears—these too will shape (and, in some cases, threaten) our multilingual futures. But just as the towers today are built on the foundations of yesterday, localization builds upward.
Onward, language peers!
Do you want to learn more about the radical innovations we've enjoyed since the mid 1990s and how they relate to developments in today's modern translation management processes? Listen to the complete webinar yourself. Just click on the presentation link below.
{{cta('308f1444-fe89-48f9-88b5-afd8c42146b0')}}
Comments