Fishing for Talent: How to Find Great Localization PMs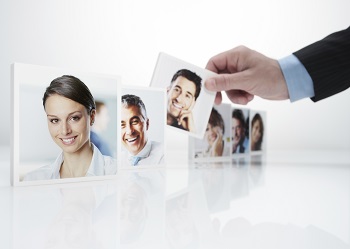 Localization is a fast-growing, highly specialized industry uniting language and technology expertise, yet there are surprisingly few degree programs training people for a career in localization. (But le's give a quick nod to the Monterey Institute's MA program in Translation and Localization Management, the University of Washington's Localization: Customizing Software for the World certificate, or the University of Limerick's Multilingual Computing and Localisation MSc program!)
Professionals with experience in the business of translation, localization engineering, or linguistics can all be successful — but that experience does not guarantee success. What factors beyond coursework and love of technology, affinity for language, and experience abroad signify a good candidate for localization careers?
Screening a Resume: 7 Key Capabilities
Obviously, a candidate stepping out of the same role at a different localization firm is one way. Other than that, here are a few qualities and skills to screen for.
Ability to learn. This is foundational. If a candidate doesn't have career and educational progression on his resume — multiple areas of interest or experience, degrees, different jobs, promotions — then keep looking.
Customer service. Does the candidate have any experience working with clients to provide a service? PMs are service-oriented communicators, so even having counter experience at a fast food restaurant is probably preferable to having worked as a solitary developer.
Detail orientation. To be a project manager, in any industry, you have to see the individual trees in the forest. Some people just do not work like this. There are big picture people and detail people. Make sure you are talking to the latter.
Analytical. A project manager has to like compiling and studying numbers to uncover insights that support sound business decisions.
Strong collaboration and influence. Project management is, at its core, a collaborative activity among large groups of people who don't always report to the same person. Look for descriptions of effective teamwork and team leadership.
Ability to work quickly, flexibly. With the frenetic pace of today's projects, a PM has to not get ruffled when they need to produce or fix something immediately. Think 'cool under pressure'.
Cross-cultural knowledge. Due to the nature of the work, localization PMs participate in calls involving people in multiple time zones involving diverse cultures. Look for people who understand and respect that cultural backgrounds shape the way communication is perceived. Skills here will play a big role in calls and emails the PM will lead around brainstorming, assigning action owners, achieving signoffs, etc. In addition, it's ideal for a candidate to have fluency in another language.
Resumes won't necessarily highlight all these experiences, so be prepared to ask questions that fill in the gaps.
8 Questions You Need to Ask in Interviews for a Localization PM
Here are some questions that always provoke interesting discussion and shed some light on the project management candidate. These are questions that a resume can never tell you.
What interests you about the industry? You want to know why the candidate has applied for the job in the first place. Does he/she really want this job in this industry or just a job?
What would you want/need to learn first? A candidate who knows where their gaps lie has a) gained some knowledge about the industry from research or experience and b) thinks about what they need to do the job. Similar to this question is 'how do you stay on top of industry trends'?
What is your relationship with Excel? (Love/hate, infatuation, or meh.) Face it, a PM lives in Excel and he/she needs to be very good at it.
How do you influence various project contributors without micromanaging? Most PMs direct the work of people who may not directly report to them. An intelligent response here is going to tell you a lot about the candidate and how they understand the job.
Who would your customers be and what is your customer service philosophy? A PM must understand that their role is to provide internal and external customer service. Internal customers include the sales team and account managers.
How do you know when something is going to go sideways? "My 'Spidey' sense" is an acceptable answer to this one. You need to get a candidate to talk freely about how they can sniff a problem and then, what they do about it. Tracking a project closely might not be enough to know something is at risk for failure. Intuition is often a good skill to have.
Where to Recruit
Moravia's recruiters are especially creative and talented at finding in-country localization talent around the world, but we have generally found some channels work better than others.
Job fairs. We go every year to the Monterey Institute's job fair, but these people might not have any experience being right out of college. Hiring direct from university may work only for certain clients, or if your organization has a good mentorship or training project for localization PMs.
LinkedIn. Some recruiters say that LinkedIn is ground zero but interestingly, its effectiveness is regional. For example, our recruiters don't get much interest through LinkedIn in San Francisco, but they do in Seattle.
Craigslist. Like LinkedIn, success through this channel is regional. In San Francisco it works great and brings in dozens of applicants. But in Seattle — hardly anything.
Indeed.com postings can bring in resumes.
Referrals within your organization. Project management is a typical, logical and exciting career path for many other roles in a localization company — whether linguistic or engineering. In fact, most project managers at Moravia have a previous production experience in other localization-related positions.
We hope these tips help guide you in finding a localization PM who is a good match for your business.
If you have hired a localization project manager, what qualifications have made them the most successful? What do you wish you would have asked?
Comments