How to Understand and Embrace AI [Podcast]
A huge question on everyone's minds regarding Artificial Intelligence (AI) is "will it take my job?" In this special episode of Globally Speaking recorded live in Seattle, hosts Michael and Renato spoke with Tripp Parker, Technical Program Manager in Amazon's Alexa Health and Wellness team, about this hot topic.
They cover:
How AI learns
Two applications of AI
How AI can be beneficial and where AI can be used unethically
What worries Tripp about AI
Tripp's perspective on whether it will take our jobs
Check out the recording to hear this fascinating conversation from someone at the forefront of AI.
To listen to the episode, click "play" in the player below. You can also listen and subscribe to the podcast on iTunes, Google Play (USA or Canada), Stitcher, Podbean, via RSS or at www.globallyspeakingradio.com.
About Tripp Parker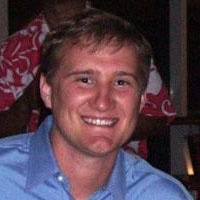 Tripp possesses years of experience in Artificial Intelligence between his time at Amazon and Microsoft. He holds five patents from his work at Amazon. Specific areas of expertise are monetization and healthcare. At Amazon he is a Technical Program Manager in the Alexa Health and Wellness team. He attended Duke University and has a BSE degree in Computer Engineering, Computer Science and Philosophy. Tripp lives in Kirkland, WA, with his wife and son.
Globally Speaking Radio, sponsored by RWS Moravia and Nimdzi.
Comments