Intimate Outsourcing: 5 Ways Outsourced Translation Beats In-House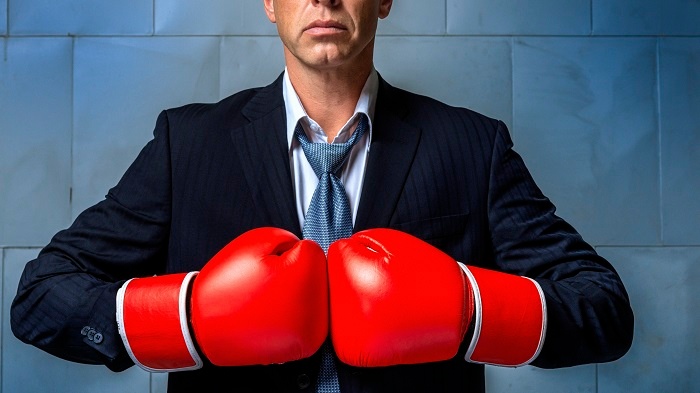 Intimacy and convenience are two of the biggest reasons global companies like having an in-house translation team — at least until the program becomes too unwieldy for in-house translators to manage. But does that mean you have to sacrifice what you love about your in-house program? It shouldn't have to.
In the first of a two-part series, let's explore the five key reasons why most global companies eventually turn to localization outsourcing.
Expertise
While an in-house translator may be proficient in one or two languages, they may not have the most current insight on the culture of your target markets where those languages are spoken — especially not if they live and work outside those markets.
Especially for marketing translation, you need someone who keeps pace with the current jargon, slang, and linguistic nuances within your target market — as well as someone who understands the competitive landscape and the culture of your target demographic within that market. What's more, there's no way one onsite translator can deliver highly specialized translations for legal, medical, engineering, or other industry-specific content.
Professional translators study for years to gain the expertise needed for high-quality translations that reflect linguistic nuances, well-researched subject matter, industry-specific terminology, and an understanding of the business culture within a locale. Translation vendors typically have properly vetted, specialized freelancers on call to tackle unique localization challenges that fall outside the purview of most in-house resources.
Capacity
Localization workflows are inherently spiky: not a lot of work during source content creation, but once it's ready, there's an avalanche of translation holding up the launch. Take a look at this chart reflecting actual localization tester staffing data from one of our clients, showing peaks that required adding 34 testers in one month and dropping 33 testers shortly thereafter.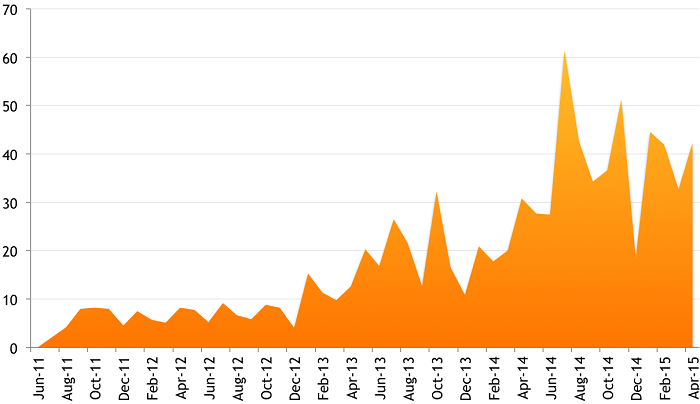 There was simply no way our client could maintain an in-house localization test team large enough to manage the peaks and attempt to keep them productive during the valleys. Outsourcing provides a way to offload the entire hassle of recruiting, onboarding, scheduling, and managing a team with extremely dynamic workloads.
Meanwhile, the pressure during peaks is extraordinary, which increases the odds of human error — and what happens if one of your translators is taken out of production due to illness, personal emergency, or perhaps another job offer? Peak cycles are the worst times to have critical dependencies on small teams with no backups.
Because translation vendors manage the content pipelines of multiple clients, they are better equipped to keep professional translators busy — which not only keeps you from paying the overhead of downtime, but also ensures those translators are more experienced and current with market trends. Great vendors know how to manage translation work for quality, consistency, and fast turnaround across a team of translators, and can bring automation tools and other resource-saving technologies to accelerate your time-to-market with the quality you expect.
Flexibility
Writers know what types of content they're best at producing — such as creative, technical, UI, etc. — and most would agree they're not the best people to copyedit their own work. Professional translators are the same way. But for the capacity reasons discussed above, it doesn't make sense to staff an in-house team with translators who are really great at only one type of content. Plus, if quality counts, you need a dedicated set of eyes reviewing their work, and no, volunteer in-country stakeholders don't count as dedicated reviewers when they have a day job with competing priorities.
Translation vendors staff experts in website and graphics design, engineering, researching and testing, copyediting, proofreading, and professional writing to bring a localization project to completion. The best localization service providers (LSPs) will have all these bases covered in a way that allows them to handle any type of localization challenge that comes their way. They also know how to get the information they need to tackle first-time projects. This means that when your business starts to grow and expand into other markets, vendors provide ready scalability to cover a wide array of languages and content types, as well as increased work volume.
Value
As I mentioned, translator downtime exponentially jacks up your resourcing costs — especially when you're staffing the work from the expensive Tier-1 location of your corporate headquarters. Recruiting, training, paid time off, insurance, retirement: all the overhead of staffing a full-time translator evaporates when you outsource to a localization services provider.
What's more, an LSP should bring best practices, insights, and process improvements to your program that they've acquired through the course of serving other clients. Program-wide improvement ought to be part of the package your chosen vendor brings to the table, boosting your value over the long term. Individual in-house translators are not likely to have this level of insight or program-level management experience to ensure continual improvement.
Accountability
Localization is a highly competitive industry, and every major LSP wants to help rising stars succeed in new markets. From the LSP's perspective, the revenue-generating effects of good localization spur increased organization-wide demand for localization services alongside the revenues required to invest in program expansion.
As a result, if your company has good prospects on the global stage, major LSPs will compete not only for the initial engagement, but also to retain you as a client. Priority number one is to deliver as promised and remain responsive to your needs.
This means an added level of accountability over the in-house approach: it's much easier to dismiss an outsourced vendor than the in-house translator you've cultivated, especially in regions where employment laws are more restrictive regarding termination protocol. A good translation vendor strives to do such an excellent job that the vendor becomes your first choice for all localization-related needs.
Have Your Cake and Eat It Too
By now, you probably agree that outsourcing may be necessary for most localization programs once they reach a certain size. But does that mean you have to give up the convenience, security, responsiveness, and other qualities you love about managing an in-house program? Not necessarily. Stay tuned for my next blog post for tips on how to preserve the intimacy and control of insourcing when you choose a localization outsourcing partner.
{{cta('b55d34a8-6d93-4120-a00a-5d73e81d1c4d')}}