Leveraging Comics for Your Marketing in Japan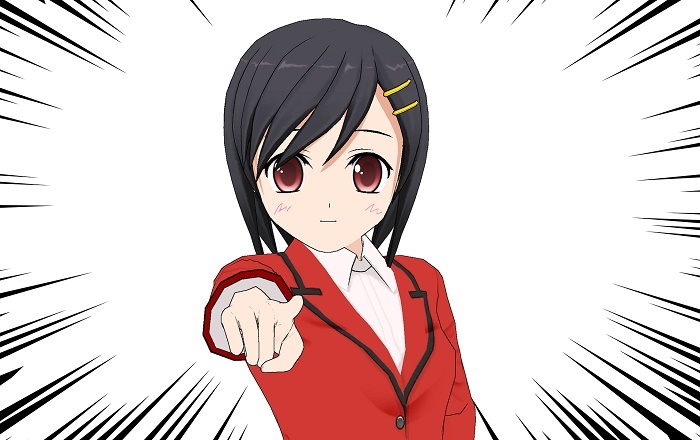 Comics are for kids, right? Well, in many places around the world, that would be correct. But in Japan, the manga style of cartoon or comic can be your key to unlock the market.
Instead of kid's stuff, it's more like anybody's stuff. And although the market for comics in Japan began a steady downward slide in 2002, the market entered growth mode again in 2013 thanks to a plethora of new digital comic apps and services for smart devices. The affinity of the Japanese population to the genre of manga means that conveying your story through manga could put you on the fast track to Japanese hearts. You'll be speaking their language in more ways than one.
It's a cultural thing
Japanese people are exposed to manga from an early age, and it wouldn't be an overstatement to say manga plays a role in childhood literacy. This includes a distant past when comics doubled as a vehicle for propaganda; just as the US leveraged Popeye the Sailor Man, Japan had its canine soldier Norakuro. The postwar period ushered in the domestic comedy Sazae-san, which started appearing in the funny pages in 1946, and subsequently spawned a TV show in 1969 that continues today as the world's longest-running animated TV series.
Just about any famous Japanese anime you've seen began as a manga, with the exception of Pokémon and some others that originated as games. The Japanese people's wide acceptance of toon characters in both their animated and static forms is something that industries besides entertainment commonly take advantage of. Take education, for example.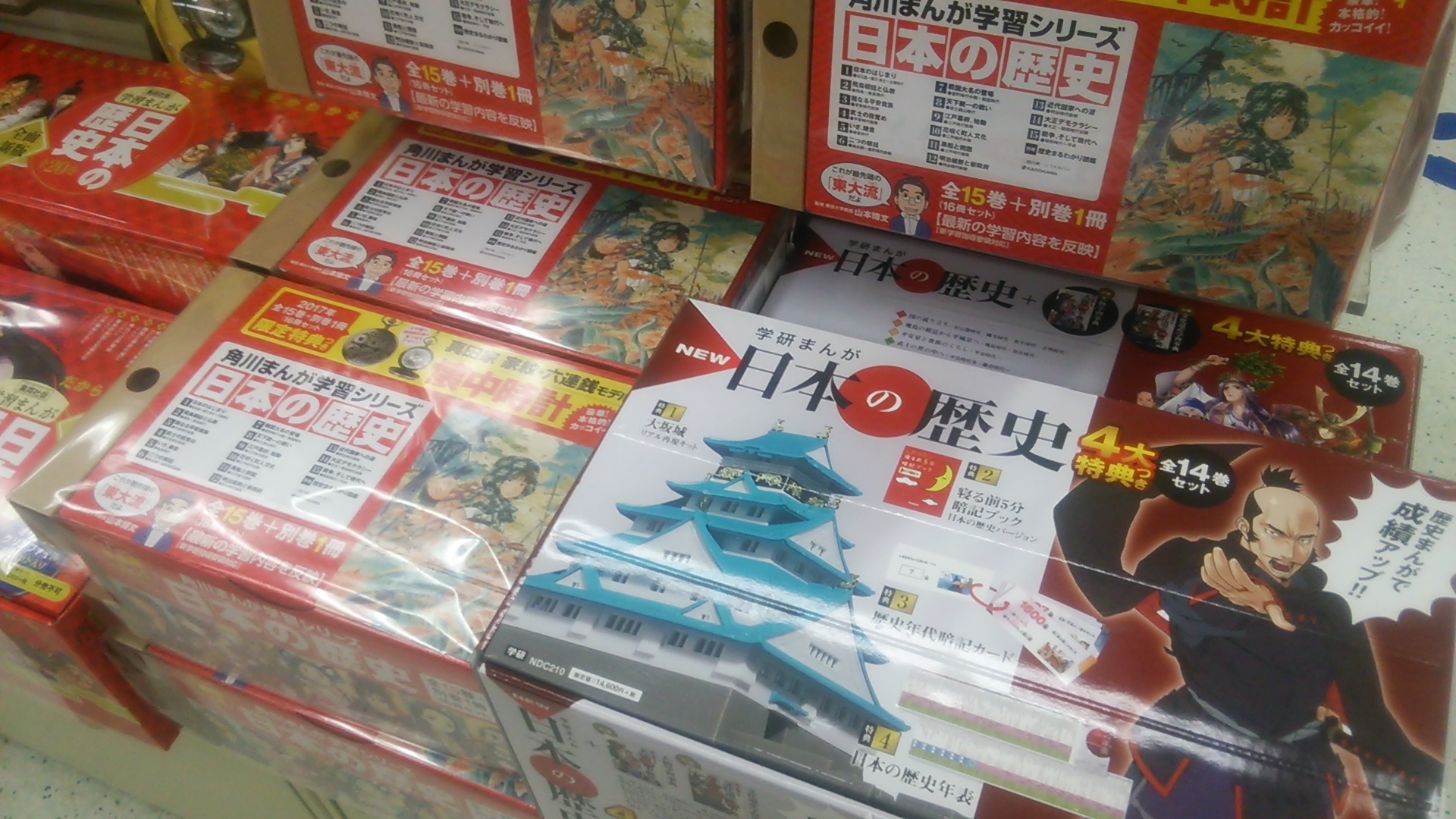 Japanese history through manga: Rival series by Gakken, Kadokawa, and Shueisha
Publishers of text books and encyclopedias such as Gakken and Kadokawa make Japanese history more interesting and fun through comics. Shueisha pioneered this genre, publishing the first historic manga book set back in 1967 — and their 2016 edition features cover art by the most popular manga artists of today.
Source: Shueisha
Japanese parents and grandparents, on a mission to give their little ones a head start, flock to the bookstore to buy these multi-volume epic journeys through time, in hopes for better learning thanks to a longer attention span.
Comics that help you learn go beyond childhood, though. At the bookstore you will also find lots of "How To" books for adults, in a variety of categories, rendered in manga form.
"How To Sell A 100 Yen Cola For 1000 Yen" by Takahisa Nagai, Comic Version, a primer for marketers (don't worry, we at Moravia would never do such a thing)

Learners of English might find more incentive to study with the New Horizon series from Tokyo Shoseki, co-developed with game maker Bandai Namco to offer cross-media functionality — quickly blurring the boundary between paper and digital, as well as manga and anime.
Source: New Horizon AR Sample Movie, Tokyo Shoseki
But how can manga help my marketing?
Okay, enough background. What's important to you is that some companies have actually succeeded in harnessing the power of manga — what the Japanese Ministry of Land, Infrastructure, Transport and Tourism calls the "entertainment power," "communication power," and "cultural power" of the medium.
Manga marketing services like MANGAPLUS explain their marketing services using, well, manga (no surprise there).
And a quick glance at their client list shows big names like SoftBank and 3M. SHINFIELD, whose client list includes major Japanese entities such as Toshiba and Hitachi, categorizes its services into Web Manga, Manga Websites, Manga Landing Pages, Flash Toons, and Manga Ads. So comics can be leveraged in a variety of ways to boost brand awareness, promote events, launch products, highlight services, generate social media buzz, gather insight, and ultimately help your business.
Enough about the big guys, though. How about startups? How can they benefit from a manga-centric marketing strategy? Actually, they'd be at an advantage. People looking to partner with a startup are much more likely to embrace the lighthearted nature of manga as a communication medium, even in the B2B domain. That's why William Reed marketed himself as a brand through manga, creating a comical look at his own life story with the help of AD-manga.com.
According to MANGAPLUS, the inclusion of cartoon material can help website performance as shown below.
| | | |
| --- | --- | --- |
| | Before including manga | After including manga |
| Average visit duration | 1 min 08 sec | 2 min 20 sec |
| Bounce rate | 78% | 62% |
| Conversion rate | 0.36% | 0.87% |
In other words, manga/cartoons are sticky content that encourages visitors to stay on your site longer. Since cartoons are, by their very nature, story-based, they are more compelling. And since they convey their stories through visuals and text simultaneously, they leave a more profound impact with the reader than just text alone.
And don
'

t forget to localize!

This step was intentionally left for the end, much like an afterthought. Because in too many marketing strategies, localization is treated exactly as that — an afterthought.

Our advice is to think ahead. When you do actually start creating manga-based marketing material, you should consider what languages you will be localizing into, so you won't be faced with resizing speech balloons and thought bubbles at a later stage.

Japanese can be written from top-to-bottom as in the examples above, or from side-to-side like this short story on AI, making it the ultimate versatile language for comic expression. But if you wind up with a lot of vertically-elongated balloons where you have to squeeze in a bunch of horizontal text, or vice versa, your cartoon will be no laughing matter.

And since cartoon dialog needs to be appealing—in character and in context, without getting too long — you will need the help of a localizer that can go beyond the simple translation of words. Manga is full-on cultural localization that can open up opportunities in its own unique way. Your made-in-Japan success story may be waiting for you there.
Comments