Local is Global: Retail Takeaways from Uniqlo's Re-Tailored Global Brand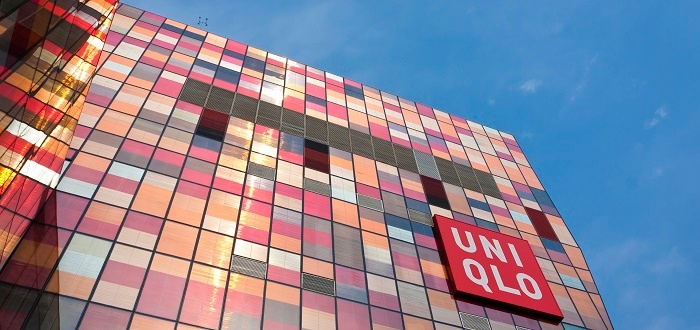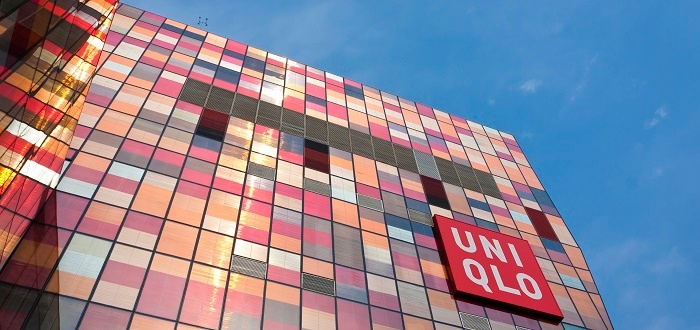 As with most success stories in fashion retail, brand perception is central to the rise, fall, and resurgence of Uniqlo — Japan's answer to the world's leading casual brands like Gap, and H&M.
From one Hiroshima location in 1984 to more than 1200 worldwide today, Uniqlo aims to exceed $50 billion in revenues by 2020. But its growth trajectory was not always steady: like many Japanese brands, Uniqlo had to learn how to adapt for global markets, and its brand reinvention holds useful lessons for other aspiring global retailers.
Tandem Market-Building
Many Japanese brands have learned that successes abroad drive success at home, and vice-versa. Take Hello Kitty, which became popular in Japan because of its Western associations, while the rest of the world considered the brand as iconic of Tokyo pop chic.
Hence Uniqlo's motto: "Global is local; Local is global." Through trial and error, the brand has figured out which elements of its home-market successes will resonate in other cultures, and thereby drive further popularity at home. This tandem approach to market-building has clarified a compelling brand experience for global customers.

Brand and Design
Uniqlo's original "no logo" strategy may have worked in home markets, but that approach failed to resonate globally. Its dual-language logo, introduced in 2006, creatively combines a local and global image by grounding itself in Japan's national colors yet also combining katakana (the character set that signifies foreign words, boosting the coolness factor) with the Roman script of many Western languages.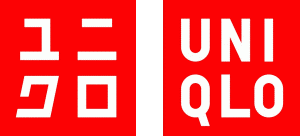 In-Store Experience
As the logo reminds global audiences of Uniqlo's Japanese roots, so does the in-store experience. Store personnel are trained in the "Behaviors" — a set of specific greetings, phrases, questions, and actions reminiscent of Japanese culture that govern all interactions with customers throughout the shopping experience.
For example, store assistants return the customer's credit card with both hands. They cheerfully welcome customers with a greeting akin to the traditional Japanese store greeting "irasshaimase" (and toning it down a bit for US markets who did not respond as favorably). Even the "cheerful computer program" style of its displays reinforce a pleasant, orderly consistency that is quintessentially Japanese: 70 percent of a store assistant's job is folding, folding, and folding.

Image via campaignlive.com
Fashion Tech
The minimalist, slender, boxy, sans-serif font of its logo also plants Uniqlo firmly in the tech culture. Even though ecommerce has revolutionized retail, staking a claim on the tech scene is still pretty provocative for a fashion retailer — albeit earned, considering Uniqlo's contributions to fashion technology:
High-tech, synthetic underwear makes you feel Silky Dry rather than Sweaty Gross.

Ultra Light Down jackets fold up into their own pockets.

Magic Mirrors let you visualize yourself in all the garment's color options without multiple try-ons.
Quality over Quantity
In 2002, Uniqlo opened 21 UK stores, only eight of which remained by 2006. Moral of the story: test the waters in a new market with a few flagship stores before you spread yourself too thin.
For its 2011 American market push, Uniqlo led with exactly three US locations — all in Manhattan, including a fashion-central Fifth Avenue location. The high-profile relaunch has driven demand for dozens upon dozens of new stores in urban hubs and other fashion-conscious communities up and down both coasts.
"Western" is not Monolithic
The re-born Uniqlo has been very successful in China and Southeast Asian markets, but its US successes have not yet extended to markets like Canada, Germany, and the UK. That may stem from a common misstep among Japanese brands: treating the US as the standard-bearer for Western markets, even though it would be just as disastrous to treat China or Japan as the standard for reaching other Asian markets.
For example, Uniqlo's inexpensive, mass-produced fleece clothing line drove the company's sharp rise and subsequent decline by earning Uniqlo a brand perception of yasui, or cheap, which propagated globally. While "cheap" is never entirely damning in US markets, UK consumers are far more image-conscious, rejecting yasui along with Uniqlo's original "no logo" approach. In its mission to rebrand "cheap" as efficient, innovative, or affordable, Uniqlo still needs to tailor its approach to Western markets.
That said, despite its earlier pitfalls, Uniqlo appears to have found its global brand niche by aligning affordability not with yasui, but instead with some of the most positive and well-known traits of its home culture: technology, efficiency, pop art, origami, and above all, pride in tradition.

If you're hungry for more case studies and insights on global marketing, the Brand2Global conference in London later this month is a must-attend for you. Be there to hear from the most successful brands in international markets about their global expansion stories.

Comments