Localization Lessons for Emerging Markets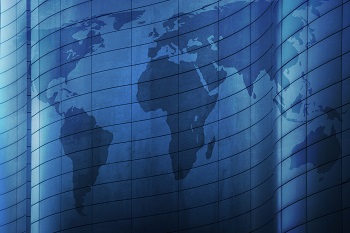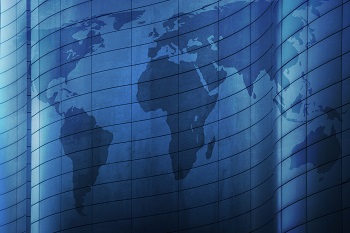 After saturating major target markets, top global brands look to emerging markets as the next big revenue driver. But what languages do you need to consider, how should you evaluate emerging market potential, and what do you need to know?
Localization into emerging markets involves tough decisions and process hurdles. So, before you set aside your localization dollars or euros, you need to do some critical thinking. Here are some of the main things you should consider.
What Languages Do You Need to Target?
Emerging markets represent purchasing power: 2013 was the first year in which emerging markets accounted for more than half of world GDP on the basis of purchasing power, according to the International Monetary Fund.
This means there is a demand for translating into emerging market languages. Even though other major world languages may be spoken in those markets, we know through various industry surveys that up to 85% of consumers feel that having pre-purchase information in their own language is a critical factor in buying goods and services.
Many emerging markets have embraced major world languages like Spanish, English and Chinese as a critical path to economic development. But rarely are those languages spoken in the home. So unless you're exclusively selling business-to-business, limiting yourself to major world languages means blocking yourself from the conversations — and mindshare — of consumers in their most comfortable, familiar environments. As a result, your brand will always feel "foreign."
Consider India: Hindi and/or English are spoken by nearly 1/3, but Bengali, Gujarati, Kashmiri, Malayalam, Marathi, Oriya, Punjabi, Tamil, Telugu, Urdu, Kannada, Assamese, Sanskrit, Sindhi, Hindi/Urdu are also spoken — and over 1,600 dialects as well! Bengali, for example, has 83 million speakers. Marathi, Telegu and Urdu each have over 70 million speakers each.
If India is a target market for your consumer brand, you'd better not ignore those speakers.
And major companies don't. For example, one of the world's largest social media companies targets India by localizing into 9 of the above 16 major Indian languages (in order of volumes): Hindi, Telegu, Bengali, Gujarati, Kannada, Malayalam, Punjabi, Marathi, and Urdu.
Additionally, many of our clients are looking into emerging South American and African markets, and this means allocating localization budget to their associated languages.
What Do You Need to Know?
Because these languages tend to have complicating factors, it is important to look deeper into the details in order to successfully localize for that market.
An excellent recent article in the April/May 2014 issue of MultiLingual Magazine, by Conor Bracken, sheds light: "Localization Maturity in Emerging Market Languages."
The main point he makes is that resources, tools, and processes must adapt to the needs of localizers. What does he mean by this?
Some of the issues are:
Non-Latin scripts, which dominate Asian, Indic and Cyrillic languages, often trigger expansion and font size difficulties, line break problems, segmentation issues, and other incompatibilities. CAT tool support can be missing or incomplete…depending on the CAT tool. Support for these scripts is improving though.
Freelancers don't often use CAT tools. Licenses are expensive and even if a translator could or chose to invest in one, many require Internet access — which can be patchy in emerging markets — to pull down files and maybe even to work live online. This problem increases as cloud-based CAT tools are becoming more common.
There is a lack of translators, translator associations and translation degrees. This drives up prices and also prohibits translating volumes similar to what can be translated for major languages.
A lack of standards for emerging languages means translations — and translation quality — vary widely from translator to translator.
Establishing baseline productivity and quality is more challenging. Expectations for quality and TAT cannot be the same as in mature markets. Many of these issues result in much slower productivity than the average 2000 words/day for most languages. Also, extra time is needed to find the resource, train him/her, account for any workaround when not using CAT tools and to run a quality pass.
There are still other societal and cultural issues for emerging markets that create hurdles to localization. A colleague in vendor management, Mary-Kate Bourn, cites Hmong as a great example. "Translators actually have to make up vocabulary as they go since the words simply do not exist in this language. Hmong is also a language where the emphasis used to express or enunciate a spoken word affects meaning and understanding, so 'written' communication is subjective even in native format."
How to Evaluate Emerging Market Potential
Here are four things to consider.
Do major language speakers (English, French, German, and Spanish) represent enough of the online population so you can focus on the localization of more material into those? Can you hold off on localization into the official language of the target market? I would not suggest putting it off forever, but the business reality is that work must be prioritized.
How big is your target? Tying in the India example above, the vast majority speaks Hindi (425 million). Bengali, Marathi, Telegu and Urdu, all with roughly equal numbers of speakers, together represent under half that. I'd focus on Hindi, given a limited budget.
What growth is expected? Is the use of that minority-language expanding? Do some demographic research. If the population overall is shrinking (aging) then that may influence your budget decisions.
Related, is the population online? The best indication of future online buying power is in "digital nativism," which is the population aged 15-24 that has five years or more of online experience. These people hold the virtual wallets in the future. Consider the markets of South Korea and Malaysia where over 99% and 75% (respectively) of the total youth population are digital natives. (Lim Yung Hui writes about digital natives in Asia.)
Before you add an overwhelming number of new languages to your roadmap, considering the size, growth, online population, and use of major world languages will help your company make the best decisions.
Entering emerging markets is a bit like off-roading with your all-terrain vehicle: strategic thinking, advance preparation, the right tools and a healthy sense of risk are mission-critical as you leave the well-worn path. But the largest rewards will go to the forerunners.
Have you had success entering an emerging market? How was your experience different from the usual targets?
{{cta('8b0dc53c-4db2-4fa4-8d12-8de3d6b75c72')}}