Machine Translation Post-Editing Is Not As Important As You Think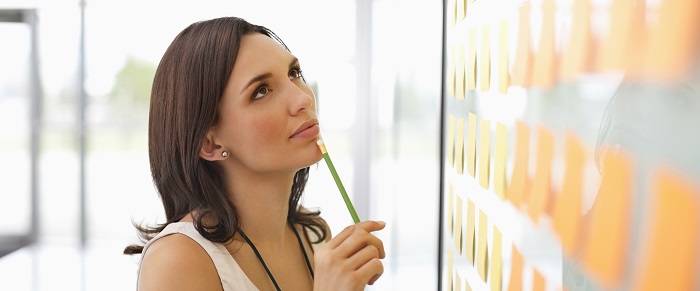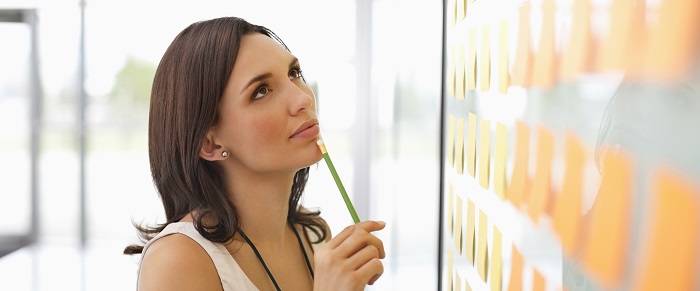 Recently, Moravia joined some of the best and brightest of the language services industry for a GALA webinar called Translation Trends for 2015. Sponsored and moderated by Memsource, a cloud-based CAT platform provider, the session's focus was on the technical aspects of workflow engineering and what translation tool users and buyers can expect in the space.
Chris Wendt is Microsoft's Group Program Manager, responsible for planning and design of Microsoft's machine translation services, including Microsoft Translator, Bing Translator, Skype Translator, and translation features in Office and Internet Explorer. In his presentation on the relationship between MT and post-editing workflow, he surprised the webinar audience with this: "Publish first, then do your post-editing."
We at Moravia have been saying for years that the appearance of translation quality is vital to your brand's authority in foreign markets. Have we been going about the timing all wrong?
Where Post-Editing Fails
Quality, price, and speed: you can have any two at any time, Chris reminded the audience. While machine translation has been a definite win for price and speed, quality has been left to human post-editing teams, some with bilingual subject matter expertise and others with expertise in machine translation post-editing.
Quality has been in focus. We all know that quality assurance considerably reduces MT's financial and time-to-market wins, but we have repeatedly concluded that the risk of delivering raw machine-translated output to brand consumers was too high. Besides, as everyone has long-accepted, the goal of the MT-plus-post-editing cycle was to achieve human-translated quality without human-translated costs, right?
Wrong, says Chris. "Good enough" usability standards are the better focus for machine translation in content publishing. That is to say that not all published content needs the same level of post-edited polish.
Post-publish post editing — what Chris dubbed P3 — fits nicely in the middle of the quality assurance process between raw MT output and native-sounding human-edited MT content. It gives the high value of the machine translation investment but allows for far better targeting of the editing effort. Committing to P3 means no assumption that all content has the same rights to post-editing services. It instead challenges us to ask:
Which machine-translated content should we edit?

Should we edit all of it or just parts of it?

And who should edit those parts — e.g. is a bilingual post-editor always the right choice?
Where Post-Editing Wins
Are we nevertheless right that post-editing remains vital for making the best out of machine translation? Not exactly.
First, as always, garbage in, garbage out — a machine translation engine's output is improved by the quality of content that goes into the engine's training, and is therefore undermined by poor quality inputs. Industry guidelines on post-editing for machine translation therefore acknowledge that the return on investment in post-editing starts well before post-editing steps into the translation quality assurance cycle. As machine engine algorithms get better, as our quality standards shift, and as source text input gets cleaner, more consistent, and domain specialized, future demand for post-editing will also change.
Second, post-editing itself has different quality levels. Chris referenced research presented at the AMTA by Lane Schwartz on MT post-editing (see "Machine Translation and Monolingual Postediting: The AFRL WMT–14 System" by Lane O.B. Schwartz et al, June 2014) that showed that monolingual subject matter experts who edited machine-translated documents faired measurably better than a professional human translator without the domain expertise. Not only were they more effective in their word choice — owing to their deep knowledge of the domain — they also could better identify when machine translation had so garbled meaning that professional human translation was necessary.
Machine Translation in 2015
So what can P3 — the post-published post-editing process — mean for your company?
Machine-translated content at a fraction of the cost and speed demands of human translation

Correct emphasis on quality input sources for better machine translation output

QA processing aided by "good enough" usability standards and better content targeting of post-editing effort

Better HR management of monolingual domain experts and bilingual post-editing professionals
How will cloud-based services drive terminology management practices? What can we expect from our industry's ever increasing reliance on machine translation? How will the technology deepen client-vendor integration? What can we anticipate regarding cost, quality, and speed gains? All of these questions and more are addressed in the Translation Trends for 2015 webinar. Click here for more.
Our thanks to Chris for sharing the webinar's stage with us, and my colleague Adam LaMontagne, Language Technology Development and Deployment Manager at Moravia, for his inputs. Please add your questions and comments on machine translation post-editing below!
Comments