Mapping Social Media Content to the Buyer's Journey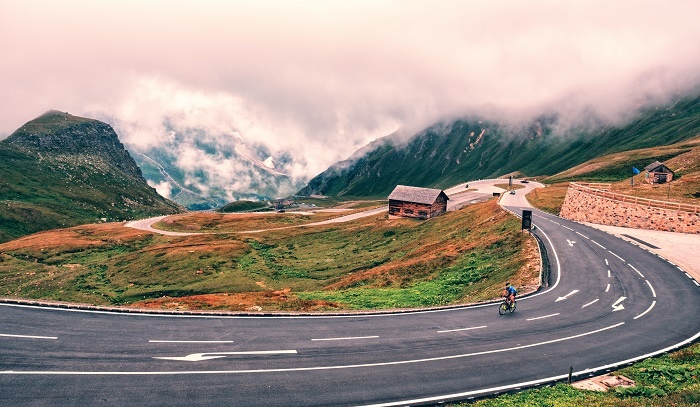 Whether customers are buying fashion or technology products from online retailers or booking their next overseas trip, there are several steps between their initial realization that they may need or wish to buy something and the actual transaction when they commit to handing over their money. This "journey" typically involves researching and comparing multiple options with different sellers or providers before making a final choice.
In the battle to win over buyers during the decision-making process, companies are increasingly investing in creating material that provides these potential buyers with the information they need, when they need it. Timing is everything, and the inspirational piece of content that works well when a buyer is at the start of the planning stage might not be relevant as the customer is ready to buy; at that point, a direct comparison of similar products and their prices, a limited-time discount coupon or a testimonial from a delighted purchaser might be more effective.
The customer journey
The concept of a customer journey has been around for decades, and in its classic form the elements of the journey have remained relatively constant. However, the series of steps a customer goes through before making a purchase is often far less clearly defined and less linear than models might suggest. There are many influences and influencers that have an impact on the buying decision, and while a business might only be able to control some of those factors, they need to be aware of the significance of all of them.
Many models work on the principle that the only relationship that matters is the one between the buyer and the seller. While that is undoubtedly the central relationship, it would be a mistake to ignore another vital dynamic at play: the interaction between the customer and their social network, both in the online and offline worlds. By tracking social media activity and the mention of specific words or phrases in users' timelines, companies can join in with help and advice, and in doing so introduce themselves to potential customers at a critical stage in the buying process.
The complexity of the buyer journey
It's time to book the family holiday and there's plenty of discussion about where everyone wants to go. Joe has a strong preference for Florida since it's familiar and there's something there for everyone to do. Sally has always wanted to go to Italy, and ever since her best friend Maggie returned from Venice last year and posted multiple gondola and gelato selfies, she's been impatient to book her own Italian vacation. The teenage kids, meanwhile, would rather go to New York City for shopping and shows.
Who is the customer in this situation? They all are, of course, but with so many different opinions, how do we begin to map out a customer journey? Where are the touchpoints, and do multiple elements play against one another?
This example shows how the customer decision-making process is a complex, non-linear workflow with multiple influences, perhaps lasting a long time before the final purchase. A successful marketing strategy needs to account for these diverse interests and provide content that addresses the customers' needs at every stage of this journey.
If we look at the family's vacation plans again—this time from the point of view of an online travel agency—we can start to identify the touchpoints and see how an intelligent content marketing approach can help design suitable social content around each one.
The research and awareness stage
The family is considering three options: Florida, Italy and New York. If you can provide relevant, engaging and searchable social content for all three locations, this will prove that whatever option the family chooses, you offer a great solution. Better still, if you can develop social content that goes deeper and answers questions specific to each option, you can gain even greater trust. Examples might include blog posts on "Florida or NYC? A season-by-season comparison," "Venice, Italy vs. Venice, Florida" or "A first-timer's Italy itinerary to make your friends jealous."
The aim here is reassuring the customer that whatever their decision, you can take care of their needs.
Building trust
Not every potential customer welcomes being added to marketing lists, but by sending targeted social content based on pages visited to those who agree to it, you can provide useful information to help the family solve their vacation destination dilemma. At this stage, heavy branding isn't required; the focus is on being the friendly expert who listens to the issue and can help by answering questions with content.
At the same time, you can encourage potential customers to follow your social media accounts, where they can see your "friendly expert" brand voice in action, your chats with happy customers and the way you deal with problems or complaints with empathy and competence.
The evaluation and validation stage
As the family considers their options, your social content has a vital role to play in helping them move towards a purchase. Suggested itineraries can help customers visualize their travel experience; by making these easy to share on social media, the opinions of friends and relatives can be sought, providing validation for ideas and removing possible objections. Reviews from customers who have completed similar trips will reassure the family that you can provide the vacation they're dreaming about. Giving clear and transparent pricing will reinforce the message that you're a trustworthy company.
The purchase stage
At the point of purchase, the customer needs full confidence that you are the right company for them to buy from. Social content at this stage will focus on securing commitment; this might be through time-sensitive discounts or free upgrades, or by highlighting scarcity of the product or service ("only 1 room remaining!"). You can also provide reassurance that the customer remains in control by offering free cancellation or insurance options. The aim is to address the anxiety that we all feel when we're about to make an expensive financial commitment.
Post-purchase dissonance
That sounds bad, but we've all experienced it. Customers want to feel good about their decisions, even for small purchases. Your social content should aim to reduce the buyer's post-purchase dissonance: the sense of regret and uncertainty that we often feel after we've bought something. Traditionally, these efforts have focused on surveys about the purchase process or invitations to join a loyalty program. These initiatives remain valid, but social media also provides other avenues for companies to address post-purchase dissonance. After booking a vacation, it's not uncommon for a customer to post about their trip on Facebook or Twitter; by monitoring social media mentions, you can offer them congratulations and support channels and provide them with links to relevant content such as packing tips or practical advice on getting from the airport to the hotel. These activities help reinforce you as the trusted, friendly expert who is there when your customers need you.
Advocacy
If all goes well and the family has a great vacation, it's highly likely they'll want to share their good times with their social media network. You can engage with them during their travels; perhaps by using your own hashtag, you might even encourage them to share it in their posts, especially if it results in more likes or shares. Some companies encourage satisfied customers to contribute photos or even blog posts to their website and social media channels; not only does the customer's voice add authenticity to your brand, but you can be sure that they will promote your offering across their social network as a result.
The goal of marketers is to move a buyer forward in their journey. To do this, social content must be part of the marketing plan: social has become a huge part of converting browsers to buyers, with research showing that 74% of customers make buying decisions based on social media.
Mapping content to your customers' journeys is essential, and to do this effectively you need to understand those journeys and the different influences at play. As social media changes the behavior of customers, so too must businesses evaluate and adapt to those changes to win their customers' trust and loyalty. If you provide content on social media for each step of the journey—the right content at just the right time—customers are much more likely to convert.
Comments