Marketing Localization: 5 Tips to Create Local Identity for Your Brand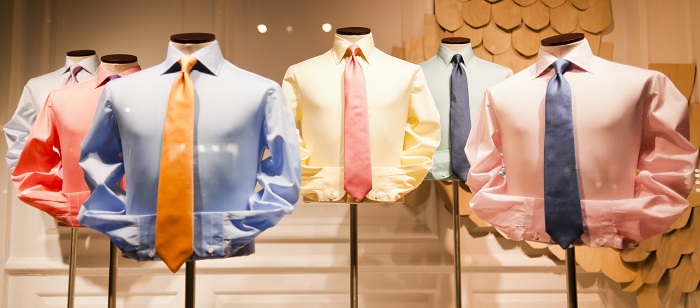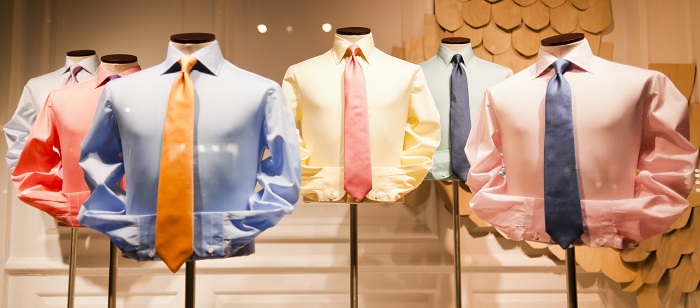 Businesses trying to globalize their brand care a lot about whether their brand "works" in local markets. Do potential customers feel an affinity for the brand? Are they compelled to read the verbiage that describes the brand experience and keep clicking on to a purchase?
International brand strategist Alexander Haldeman discusses "verbal identity" for corporate brands in a recent blog post, highlighting the need to develop unique brand language — terminology, voice and tone — reflected in taglines, product names, web content, print media, audio, video and animations, etc.
Brand language is often the only basis for consumer purchase decisions. Consider Haldeman's example of bottled water — all 700 brands. You don't get to taste-test all the different brands at the point of sale, so you have to make decisions based on the way the brand language speaks to you in the moment. Language is the only thing that may distinguish one product from the next.
It's ironic: most companies happily invest in creating a brand language in their home markets — and yet fail to consider that the same level of care is required to craft that language for other markets. Once a "Verbal Identity" is created, crafting a "Local Identity" — a customized version of that original — is the next step.
Marketing Localization Is Not Just Language Conversion
As we have discussed in a recent blog, translation, the simplest process of converting content from one language to another, is not effective transcreation and marketing translation. Not only do literal translations lose nuance, but consumer demographics are wildly different from one market to the next. A voice, tone or image that appeals to consumers in your home market will not necessarily penetrate another market as effectively.
Creatively adapting original brand marketing text to be resonant and powerful for each market is what we call "transcreation." This is clearly more powerful than literal translations, and necessary for nuanced, creative content.
You will see that H&M has done this. Here is the home page, in English, showing Tony Bennett and Lady Gaga and talking about the Magic of the holidays.
The Spanish site for both Mexico and Chile has a different approach entirely and does not mention the holidays.
The two sites also look quite different, don't they?
Now we don't have their sales data to know how effective the adapted version of the language is in each market, but it's clear that they have taken a different approach, per market, to create that "Local Identity."
How Do You Create Your Own Local Brand Identity?
Do your research. You need to know your demographic in-country — what they care about, their preferences, buying patterns, product usage, and hobbies. Then, provide the transcreators with that information.
Use professional transcreators. Transcreators are bilingual linguists with marketing specialization. Bilingualism is required so they will understand source concepts and how they may parlay into in-country concepts. They must be in-country in order to have intimacy with your target culture. Only a true local can do this work. These resources should actually belong to your target demographic.
Allow them to use the original Verbal Identity as an inspiration, not as a source. This may feel like starting over, but if none of your original can be used, then you need to know that. You can reasonably hope that much of the original concept and ad copy can be reused. Entrust the resources with the license to interpret the brand as they go.
Next, before you publish your local content, run it past members of your target demographic in-country. Even better if they are bilingual: they can study the vibe/feel/message of your original brand identity and understand how/whether it should be adapted significantly or minimally. One way to do this is to establish focus groups — people in your target demographic — who will react to your messaging.
And lastly, you need to pay a little more. As we wrote in this blog on buying transcreation services:


Translating something like that and adapting it to different countries requires effort that is not captured in per-word pricing. While the projects are relatively small when compared to high-word-volume technical documentation, they also call for more attention. It is one thing if a manual, which is used occasionally and always after the purchase, contains mistakes, typos, or punctuation errors. Pre-sales marketing materials are altogether different.
If you are going to go local, it only makes sense to do it right the first time. Too many companies waste money, delay product release, and miss their sales targets because they did not think about Local Identity. The benefits of doing this are not trivial. Appropriate, customized branded material will:
Build and manage your brand in-country
Drive adoption in the target country; increase and accelerate sales to meet sales targets
Gain control over how prospective buyers perceive you and feel about your product
Maintain credibility
Develop brand advocates, who will do more (free) advertising for you with their use of social media
Do you adapt your brand language for local markets? What tips can you share about the process? What guidance do you provide transcreators?
{{cta('6d6ccf7d-3ca2-4818-ad3c-e731fecf869d')}}