Meet the Marketer: LiveRamp's Rebecca Stone on Managing a Global B2B Content Marketing Strategy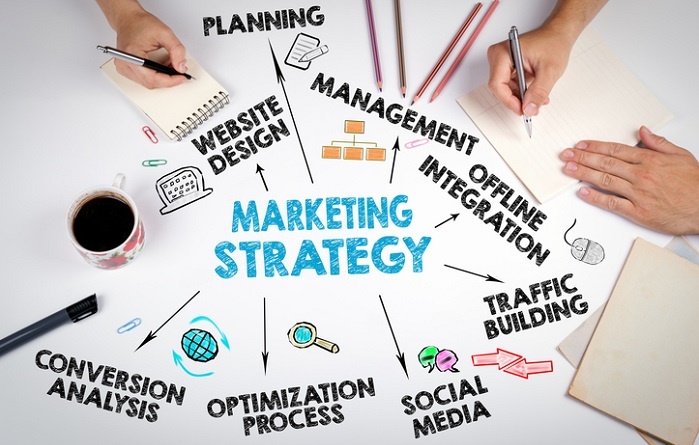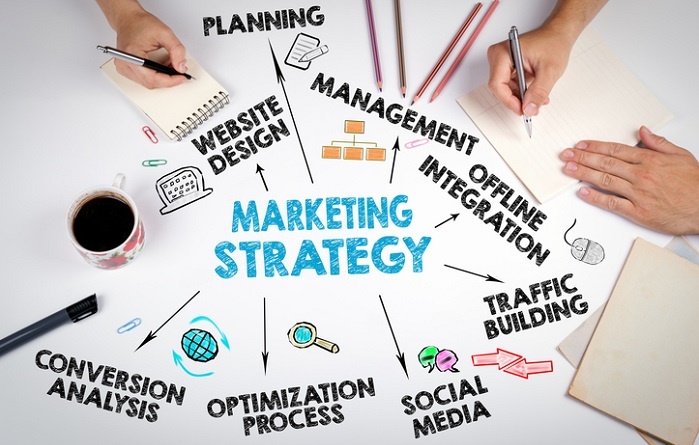 For B2B companies, content marketing has proven to be a hugely successful strategy.
It's based on a simple idea: create a regular flow of valuable content that helps your audience understand and tackle their business issues—and keeps your brand top of mind for when they're ready to buy.
But getting that content right in your own market is challenging enough. How do you replicate the approach in markets you're less familiar with?
To learn how one B2B firm approaches international content marketing, Moravia's Ed Hartigan spoke to Rebecca Stone, VP of Demand Gen & International Marketing at LiveRamp—one of the world's leading providers of omnichannel identity-resolution services to the marketing industry.
Rebecca Stone, VP of Demand Gen &
International Marketing at LiveRamp
Rebecca is a seasoned global B2B content marketer and demand-gen specialist, and we were fascinated to hear her experiences in taking a content marketing approach global.
Ed Hartigan: Rebecca, tell us a bit about LiveRamp's international marketing strategy.
Rebecca Stone: LiveRamp is headquartered in the US, and we've launched internationally with an immediate focus on the UK and France. While we have a presence in multiple places, it's in those two countries that we've committed to localization efforts. When I say localization, it means more than just the language we use; it also includes the particular messaging and wording that we use in each market.
EH: Is content important to LiveRamp's success in those markets?
RS: It's critical. Our market is very small—it's not like we're a B2C organization with large numbers of prospects searching online for the kind of thing we offer. So we've found it's better to take a very targeted approach towards very specific accounts, and that's how we're focusing our efforts. That makes targeted content very important, and tactics like broad ad campaigns less so.
EH: How important is it for you to localize your content?
RS: Very. The more you localize, the easier it is to engage audiences in the market you want to break into. Take the UK: while we share the English language, there are nuances that people appreciate—like being thoughtful about using colloquialisms that resonate rather than alienate. In the US, for example, our sales pitch decks use a baseball analogy that wouldn't resonate in the UK, so we changed it to football (soccer to us Yanks).
EH: Have you also had to adapt your content to reflect differing levels of market maturity?
RS: Definitely. In our market sector, EU countries use different techniques and tactics, so we have to customize to their needs. That even extends into our product naming, which we've adapted for EU markets to reflect their levels of comfort with certain jargon. As we become more well known in the European market, we hope to align US and EU messaging.
EH: Given the business LiveRamp is in, have you also had to consider regional legislation when adapting your content for local markets? For example, have you had to change a lot of messaging in light of the EU's forthcoming GDPR regulations?
RS: It's something we have to take into account, and it has influenced our regional messaging to some extent. In terms of GDPR specifically, our customers have a lot of questions that we need to help clarify for them. There are rules unique to the region, so we have to have sales enablement tools that reflect them.
EH: How have you organized your resources to localize your content?
RS: We're taking a different approach from my previous companies, where everything was done with a central team out of the US. At LiveRamp we have teams in-region who are producing their own local content, as well as localizing content we'd previously created for the US.
In France, for example, we've hired a contract resource in-country to create new social content, as well as help translate some US content into French. And we've sourced another French copywriter who's going to help translate our bigger content pieces, as well as potentially write marketing emails.
EH: And what about review and QA of the localized content—is that your job?
RS: Yes, my role is to oversee content produced by the in-region teams, drawing on three years of learnings of what's worked (and not worked) in the US market. It didn't actually start out that way. For the first 18 months, the UK and French teams were operating on their own, but we found that not having that connection back to the US meant a lot was being missed.
We realized it was important to have somebody who'd seen the ways things have evolved in the US market, to guide the UK and French teams on what could be successful for them as well.
EH: It sounds like working with in-region content teams is relatively new to you. What differences have you encountered?
RS: It's very different from having one central marketing team moving into a new country without local support. For one thing, it's harder to coordinate across time zones and I wish there were more opportunities for in-person communication! And then there's the fact that smaller teams mean smaller budgets. There isn't always enough to fund localization work we feel is important.
A great example of that was when we built out the local websites for each country. We felt it was in the best interest of the overall brand to use our web agency to maintain consistency. But that would have been out of budget for our in-region teams, so we funded the building of those websites centrally.
EH: How do you coordinate activity between yourself and the in-region teams?
RS: It's quite ad hoc for now, partially because we only have very small teams in-region. There's just one marketing person in each region, and it's hard for them to stay on top of everything. So it tends to be a case of picking our battles, and focusing on the things that are most important right now.
EH: Almost like an agile approach, rather than a defined content strategy and formal execution for each market?
RS: Exactly. Actually, I would say that's the startup way, no matter what country you're in. You don't know what's going to work, so you throw a bunch of spaghetti against the wall and whatever sticks, sticks.
EH: How do you know what sticks—what's your approach to measuring the success of your in-market campaigns?
RS: We use the same metrics as we do in the US. For nurture campaigns, for example, we'll look at open rates, response rates. Are people responding better to one email than another? Are they responding sooner or later than you would typically expect? Based on that, we're looking at how many people we're able to move through the funnel. Are people moving through lead stages and are they turning into opportunities and revenue?
I can use our experience over the past three years in the US as a baseline to measure how well we're doing in the new markets. That's something that's different from my previous companies, where we went global much sooner.
The experience of LiveRamp's VP of Demand Gen & International Marketing underscores the criticality of a global content plan, including localization and measurement. Her experiences with centralization versus local teams, standardizing metrics across all markets, and maintaining communication with international colleagues all illustrate the various facets of a global digital program that are key to success.
Comments