Moravians' Favorite Books of 2017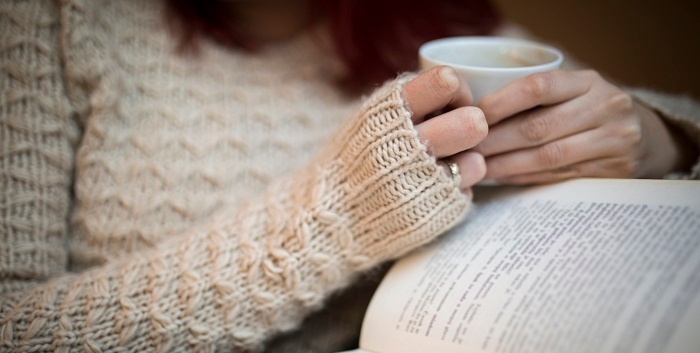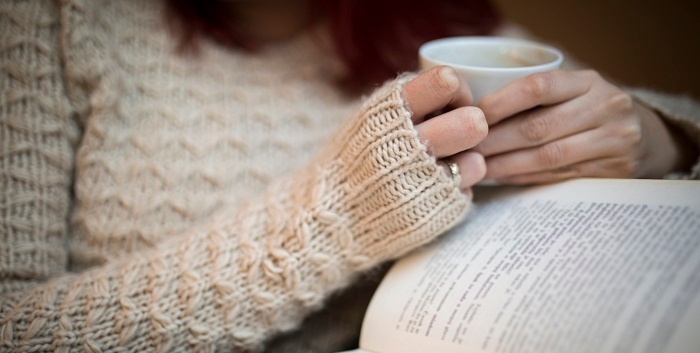 What books do Moravians rank the best in 2017, and why did they choose them?
When we asked our colleagues these questions, we came up with a list that reflects our internal diversity. In our last post for the year, we're letting you in on our reading habits.
Connor Robinson, Senior Solutions Architect
The Global Brand—How to Create and Develop Lasting Brand Value in the World Market
By Nigel Hollis
I often struggle with the questions of how companies define, create, foster, and extract value from their global brand. A global brand is really quite an intangible thing that's a mystery to most. In this book, Nigel Hollis sheds light on these intangibles, and asserts there is no such thing as a global brand, but instead a set of global and local strategies that adapt to the needs of different markets. He reminds the reader that it remains, as it always should remain, a question of connecting genuinely and emotionally to people who live locally and globally.
While reading it and periodically returning to key passages, I couldn't help but feel how acting globally and locally in an honest and genuine way is important—not just in a marketing and corporate context, but also in the context of current political shifts toward isolationism and divisiveness. Will large companies become examples of inclusiveness, fairness, openness, and truth? And, if so, how might that change what we expect from the brands we know best and the global stage on which they operate? Where does that put governments, and are they also now brands that could learn from this book?
Jim Compton, Program Manager, Technology and Research
Ends.
By Joe Macleod
I discovered Joe Macleod in August this year as part of my study in the field of user experience and customer experience (UX/CX), and was immediately convinced that he was on to something big with his call for the conscientious design of "closure experiences". It's a simple but powerful idea: Nothing lasts forever. We don't design graceful endings into our products, services, and systems, but we should.
Ends. should be required reading for all product managers and anyone with "experience" in their title. It's one of those concepts that seems obvious in retrospect and is certain to be baked into the collective thinking about UX/CX best practices.
It's already influenced not only my thinking about the products I'm involved with at Moravia but also how I think about the design of globalization solutions. Where am I creating things but not managing their endings? What about Moravia's customers? What new globalization challenges are introduced as they start to manage closure experiences across languages and cultures?
Stories of Your Life and Others
By Ted Chiang
Last year, I watched the movie Arrival on a transatlantic flight. I'd picked the movie arbitrarily, having no expectations, and had my mind blown. It explores the relationships between language and perceptual reality, and it became one of my favorite science fiction movies of all time.
My PhD physicist buddy Scott told me that the movie was based on a short story called Story of Your Life, from Ted Chiang. He insisted that I read the full anthology, Stories of Your Life and Others, and gave me his copy.
I love this book. Every story is different, but they're all solid. What they have in common is a liberal use of scientific, mathematical, and philosophical concepts that are rich in "what if" potential (think von Neumann bots, Fermat's principle of least time, theodicy, etc.) but played out through sympathetic human characters.
It's hella cerebral yet totally readable, which is, to me, what makes good science fiction. Can't wait to read what Ted Chiang creates next!
Surfaces and Essences
By Douglas Hofstadter and Emmanuel Sander
My introduction to Douglas Hofstadter came through a piece of trivia: His book Fluid Concepts and Creative Analogies—a collection of essays from the '80s and '90s on artificial intelligence—was the first book ever sold on Amazon. I've since become drawn to his work.
In the context of recent evolutionary advancements in artificial neural networks, machine learning, and translation technology, I'm interested in the real-world inspiration for these systems: actual human thinking and learning. How does a baby learn a language starting from nothing? And what's really happening inside the brain of a translator?
Surfaces and Essences came out in 2013 and is Hofstadter's most recent book. It investigates the phenomenon of analogy as it plays out within human cognition and communication. It is itself an interesting (and very "meta") experiment in applied analogy in that it was written simultaneously in both French and English with his co-author Emmanuel Sander.
Jon Ritzdorf, Solutions Architect
Customer Centric Selling
By Michael T. Bosworth, John R. Holland, and Frank Visgatis
This heavily highlighted and dog-eared hardcover tome in my bookshelf is a preparatory "must-read" for me every year before teaching the Localization Sales and Solutions Development course to my MIIS students in the spring semester. For many people "sales" is a bad word with negative connotations, but Customer Centric Selling teaches us to understand that the stereotypical view of high-pressure sales is actually only one method (and typically ineffective), and that if you reframe sales in the context of solving complex problems or puzzles for customers…and if you enjoy the psychological reward of seeing others succeed in achieving their goals…you are actually "selling".
This line from the book eventually swayed me to stop hiding behind a computer all day as a localization engineer and get out there to help potential customers solve their localization challenges as a solutions architect:
"…[a good sales process] allowed [engineers] to do what they like to do naturally—that is, help their clients achieve goals, solve problems, and satisfy needs. Is this sales? Sure. But it's not traditional selling, which is viewed as distasteful to many people who would otherwise make excellent salespeople."
Michael Stevens, Growth Manager, International
The Undoing Project
By Michael Lewis
This book is about the beauty of finding an intellectual partner while pursuing the study of our illogical ways. People don't act logically; rather, we often rationalize emotional beliefs with facts afterward. No one exposed this more than Daniel Kahneman and Amos Tversky.
This book, written by Michael Lewis—famous for Moneyball and The Big Short, which both became movies—is an inspiration. It inspires me to question deeply-held assumptions of our own cultures by looking deeper, and also to seek out like-minded people who energize you in work.
Hemingway Didn't Say That: The Truth Behind Familiar Quotations
By Garson O'Toole
Ever heard the quote "The coldest winter I spent was summer in San Francisco," by Ernest Hemingway? But was he indeed the person who spoke those words?
This is a fun book that looks at sources of many well-known quotes and uncovers their accurate attribution. It's great for sharing what you learn at cocktail and holiday parties, but please remember that if you quote me, make sure you attribute correctly.
Vijayalaxmi Hegde, Content Marketing Manager
Calcutta
By Geoffrey Moorhouse
This is not a book written this year, but in 1971. Authored by a British writer, it celebrates Calcutta's position in the erstwhile British empire, but also salutes the city's very own strong identity then and in post-colonial India. I have read about Calcutta in other books as well, but it's always a joy to discover again the multicultural, multilingual character of my beloved city.
Moorhouse thinks Calcuttans are "unaccountably merry" and the weather unbearable for most of the year. Yet it "persists in ways that make us, its devotees, grateful always to refresh ourselves at its sometimes stained fountains."
Care to share any of your good reads from 2017?
Comments