Not Lost in Translation: Impressions from LocWorld30 in Tokyo
A year ago I had never been to Japan, and since that time I have traveled to Tokyo twice. The most recent trip was for LocWorld30, which ended just earlier today. The past few days have been wonderful, and getting to experience the city with so many other professionals in the industry has been a privilege.
Three of the sessions I really enjoyed included that of Teresa Marshall, Senior Director, Localization at Salesforce, sharing how her customer-focused team supports a number of groups at Salesforce.com. She mentioned the importance of saying "No" to opportunities for her team that may be good, but lead her team away from their focus and access to the developers in the Research and Development Team.
In her session Behavioral Design for Everyone, Everywhere, Chi-Wei Chang, Manager, Product Localization at Opower, shared her intimate experience with the translators performing the work for Opower. The time spent on research, A/B testing, and training for translators pays off in the meticulous use of language that satisfies both utility companies and the utility companies' customers.
Finally, my fellow-Moravian Takao Tanaka took the stage with Costanza Marinelli from Larsen Globalization to talk about the challenges of recruiting in the Japanese localization market. The key thing is to consider fit and integration of any new international hires, and to do so early in the recruitment stage, not as an afterthought.
Moravia's Takao Tanako speaking in the joint session with Larsen Globalization. Credits: LocWorld Conference
The part that stands out most to me here it the intimacy of the localization industry. While at most LocWorld conferences I feel very connected, at the larger events it is much easier for me to connect more intimately with my tribe; whereas here in Tokyo I have met many more new people in the industry because of the closer quarters.
It has been great getting to spend time listening to the work of my colleagues in every aspect of the industry, meeting people who are new to the industry, and learning how they perceive it.
The second part of this experience at LocWorld that has struck me is the great need for the work we do. I love the quote:
"In Japan, you have no idea what they are saying, and they can't help you either. Nothing makes any sense. They're very polite, but you feel like a joke is being played on you the entire time you're there. – Bill Murray"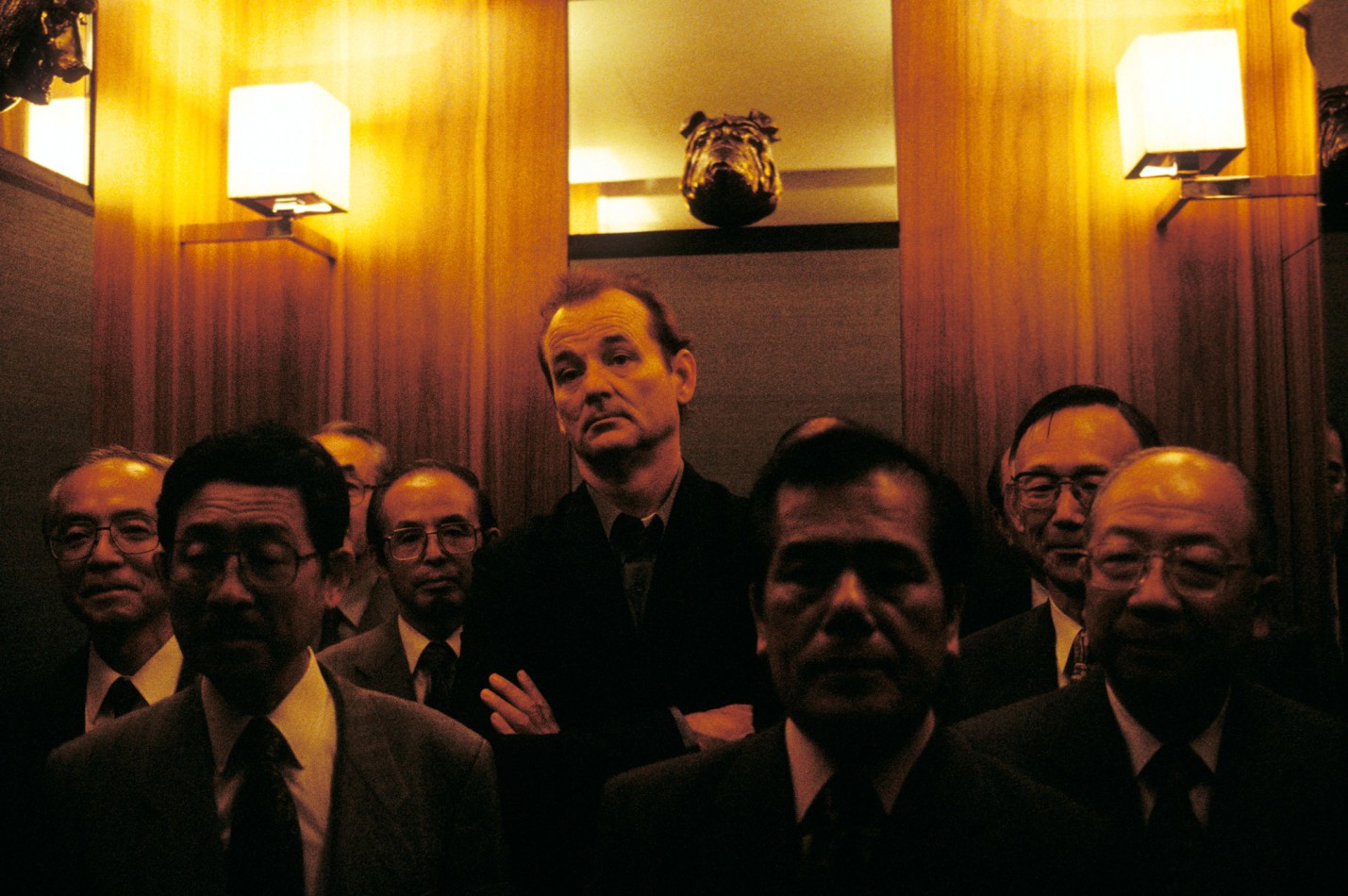 Bill Murray in Lost in Translation. Credits: Focus Features
This was another LocWorld event to offer real-time (simultaneous) interpretation during sessions, and while so many professionals in the industry are proficient in multiple languages, there was still a need for this service.
One vision I had while walking past the headsets for a session was that perhaps one day LocWorld will operate like the UN, with multiple languages being provided through simultaneous interpretation, and what benefit that would have on the industry.
At LocWorld Berlin 2015, Iris Oriss from Facebook, during her keynote How Many Languages Does it Take to Connect Seven Billion People?, mentioned the digital divide between those who have internet access and those who do not. She divided the room by one third, asked us to imagine if only 1/3 of this room spoke English in the business world, and she challenged us to envision the advantage this would provide for this select group of people. Iris at Facebook works to eliminate the digital divide, and all of us in the localization industry work daily to eliminate the language divide. This is a beautiful mission.
Lastly, hospitality transcends language and culture. On my first trip to Japan I experienced kindness and hospitality from strangers more deeply than I had in any other city in the world.
Living in Seattle, I wear a good raincoat and rarely use an umbrella. While walking in the rain in Tokyo, a little elderly lady stopped me and my daughter, disappeared into a store for a moment, and came out with two new umbrellas for us. Throughout this trip I have felt just as cared for by the wonderful hosts of LocWorld as by the city itself.
With my fellow-Moravians at our booth at LocWorld30
I am very grateful to have been a part of this great event and grateful to have had the opportunity to see co-workers from Moravia Japan. I am impressed with the care that both my co-workers and the employees of TOIN have shown to the out-of-town guests.
Comments