Survival Guide to Japanese Social Media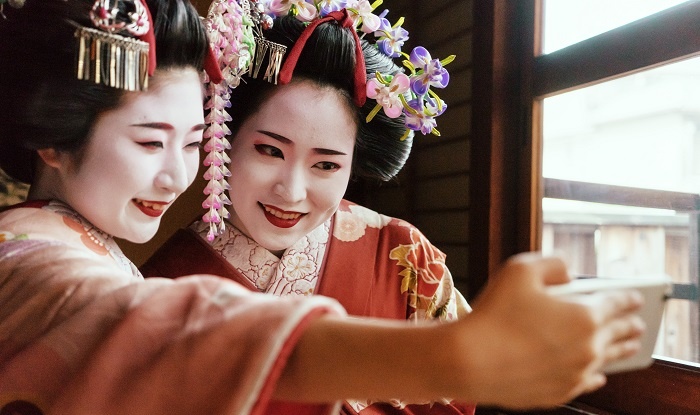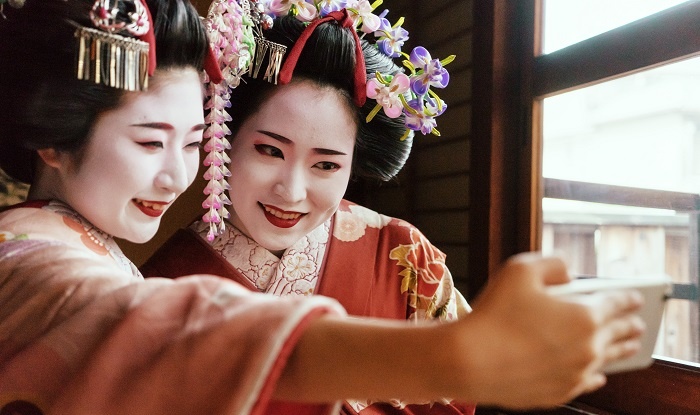 The 2016 US presidential race proved that social media is an important marketing tool. And unlike China, where social media exists in its own unique ecosystem, Japanese social media is similar to the western world — with some important differences.
As you might expect, Japan does things slightly differently. Make sure you understand the variances well before diving into Japanese social media and attempt to establish your brand presence there.
Look at what's in LINE
Take a look at the Monthly Average Users (MAU) figures for Japan's most popular social media. What's different from what you may be used to seeing is obviously LINE. Yes, the company and service are officially in all-uppercase, so if it looks like they're SHOUTING you might consider that as a HINT that you should pay attention to LINE.
| | | | |
| --- | --- | --- | --- |
| Service | Japan's MAU | Global MAU | Japan's % of Total |
| LINE | 58,000,000 (as of Jul 2015) | 215,000,000 (as of Dec 2015) | 27% |
| Twitter | 40,000,000 (as of Sep 2016) | 320,000,000 (as of Sep 2015) | 13% |
| Facebook | 26,000,000 (as of Sep 2016) | 1,650,000,000 (as of Apr 2016) | 2% |
| Instagram | 12,000,000 (as of Sep 2016) | 500,000,000 (as of Jul 2016) | 2% |
Sources: Gaiax Social Media Lab social media data analysis, UNIAD social media user analysis.
LINE is a home-grown instant messaging app (with parent company Naver based in South Korea) that became popular following the March 2011 earthquake and tsunami as people looked for a convenient way to keep in touch with friends and family. The service subsequently branched out into games, music and live content distribution, stickers and collaterals, as well as ecommerce.
Companies that wish to establish a strong brand presence in Japan can either open a LINE Official Account (which can be quite expensive) or a [email protected] account (an inexpensive alternative with limited features, geared more towards sales promotions by brick-and-mortar shops). To publish promotional freebie sticker sets, you'll need a LINE Official Account, but the added "friends" you'll gain may be worth the cost.
Here are some examples of Official Accounts in the Fashion category, where the top performers are dominated by brands that have released free sticker sets like these from Samantha Thavasa.
Facebook and Twitter are strong, with Instagram coming on strong
Kudos go to Facebook for increasing MAU by 2 million in Japan between March 2015 and September 2016. And perhaps more importantly, at about 80%, they have the highest percentage of active users among social media in Japan. It's an excellent environment to promote your brand as long as you use the Japanese language to appeal to your Japanese customers.
Twitter is likewise strong in Japan due in part to a linguistic advantage. The 140-character limit poses a challenge to those tweeting in English, but for Japanese it's more than enough. Instead of quick one-liners, Japanese people can tweet entire paragraphs, making Twitter even more useful. According to some calculations, a 140-character Japanese tweet is equivalent to a 260-character English tweet. Entertainers (led by Hiroiki Ariyoshi with over 6 million followers), enterprises (led by Seven-Eleven Japan with over 2 million followers), and entrepreneurs (led by Masayoshi Son with over 2.5 million followers) all use this medium to tell the world what they're up to.
Instagram is taking the world by storm, and Japan is no exception. In June 2015, Instagram users in Japan numbered 8.1 million, and in little over a year that number has swelled to 12 million for a nearly 50% increase in users. It has been avidly adopted by the food and fashion industries in Japan. Even fashion-conscious LINE characters have Instagram accounts, so that tells you something.
Don't leave YouTube out of your calculations
Although definitely skewed towards the visual, YouTube has social media status in Japan.
| | | | |
| --- | --- | --- | --- |
| Service | Japan's MAU | Global MAU | Japan's % of Total |
| YouTube | 51,000,000 (estimate) | 1,000,000,000+ (as of Feb 2016) | 5% |
Source: SMMLab analysis
In fact, based on these figures, YouTube would be the second-largest social media platform in Japan.
Besides watching PPAP, people rely on YouTube as a source of information as well as entertainment. YouTube serves as a stage where firms like Suntory, Coca-Cola, Shiseido, and Toyota promote their campaigns, upload event reports, share web-exclusive content, and showcase their products.
If you have lots of legacy video content that can be localized for the Japanese market, or if the old saying "a picture is worth a thousand words" is especially true for your product or service, choosing YouTube to drive your marketing efforts might be a wise decision.
Toyota showcases their latest models, technologies, and events on YouTube toyotajpchannel.
Is the preferred search engine Yahoo!?
This is something that people eyeing Japan often ask. And the answer is, not really. According to Nielsen NetView, the 2015 access figures for Yahoo were 38.92 million from PC and 44.46 million from mobile, for a total of 83.38 million visitors. Compare this to Google's 24.91 million from PC and 47.35 million from mobile — that only adds up to 72.26 million. Yahoo wins, right?
But notice how Google has the upper hand in mobile access? This hints at why you can't take these access figures as an indicator of search engine preference.
The popularity of Yahoo's service in Japan is due to a number of advantages over Google, most of which are not search engine related. Take one look at the front pages of Yahoo and Google in Japan, and the contrast is striking.
Google is essentially just a search engine GUI, and there's nothing wrong with that. Yahoo is different — it gives you tons of content including news, weather, topics, deals, and related services that span the spectrum. People visiting www.google.co.jp go there to search, but people accessing www.yahoo.co.jp do so for many other reasons as well. Although the Yahoo! Japan screen might look way too busy for the average westerner, Japanese people like crowded layouts. And the content is totally localized for Japan — natively created in most cases.
So how is a global company able to get so local? The not-so-secret secret would be that Yahoo! Japan is a separate entity from the Yahoo! you may know, in every way. Mr. Masayoshi Son (of Softbank fame) owns a controlling interest in Yahoo! Japan, and the company does whatever it thinks will best serve its Japanese customers. Their high access figures reflect that.
But returning our gaze to the search engine landscape in Japan, what we see is that Google is actually the dominant force, accounting for about 60% of the market. And that's not all. Actually, Yahoo! Japan's renegade spirit led them to select Google's search engine algorithm over Bing's (which the rest of Yahoo uses). So, long story short, if you are concerned about SEO complications because you'll have to address both Google and Yahoo in Japan, don't be. Under the surface it's all Google.
Source: StatCounter. Google and Yahoo dominate search engines, and they're both Google-driven in Japan.
Anything else?
LinkedIn is virtually non-existent in Japan. The only Japanese people using it are those who work for non-Japanese companies, or who work at Japanese companies that have extensive dealings with foreign businesses. For the average Japanese office worker, having your LinkedIn profile discovered by a boss would be disastrous. Since LinkedIn is (wrongly) considered a go-to site for job hunting, having an account is like being disloyal to your own company (except for the aforementioned exceptions). To nurture business connections in Japan, Facebook is actually more promising.
Mixi, which pioneered social media in Japan, has abandoned that business model and transformed itself into a mobile gaming company — with the mega-hit Monster Strike to its credit. As for any other social media platform that I did not mention in this article, well, there isn't much action on it for you in Japan as of now.
These are the basics you will need to know in order to navigate your marketing efforts through Japanese social media. Avoid the pitfalls of assuming things are the same as your home market experience. Be sure to communicate to your customers in their native language, not what is convenient for you. And at the end of the day, the same rules apply in Japan as do everywhere else, namely, to understand your target audience, and go to the social media where they gather.
Comments