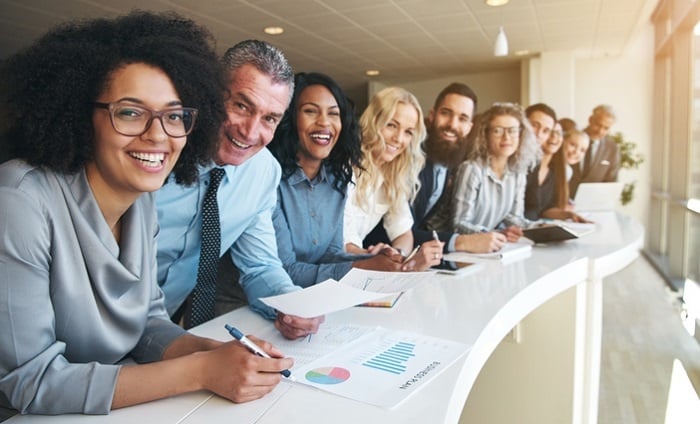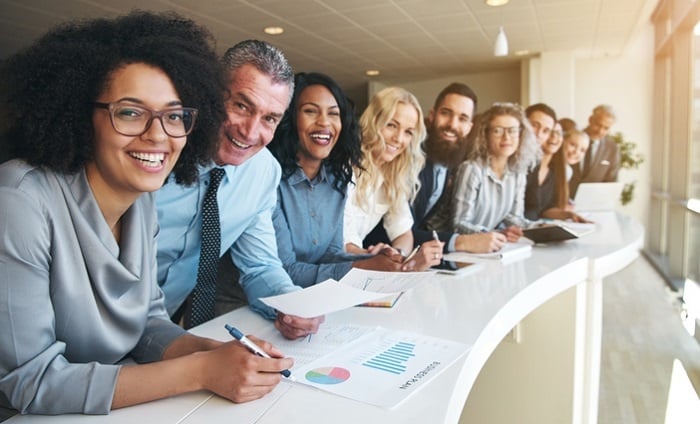 With all the recent talk in our industry of automation, AI, machine learning, and robots taking our jobs, at Moravia we know that people are still the driving force behind all that we do, and the reason for our success. It's no coincidence that being, well, human, is one of our core values.
In fact, with over 1,600 employees worldwide, Moravia has some pretty amazing talent that exemplifies all four of our core values. Libor Šafář, Marketing Director, says "My job essentially is to let the world know about the great people that work at Moravia…so it's very easy, actually."
Moravians Gabriela Borutova, Radovan Rakus, and Jan Mikota worked hard on our Humans of Moravia video series, so we thought it'd be fun to move the spotlight back onto the humans and showcase a few of our many shining stars.
We are human: down to earth, respectful, engaging
This value shines through in how Moravians treat each other, our clients, and our partners. Our global HR and resource teams place a lot of importance on not only ensuring that candidates are a good fit for us (and vice versa), but that they have a positive and enjoyable recruitment experience.
In Rosario, Argentina, Barbara Colombo, an HR specialist, strives to "make each person feel valued, welcome and important," while Anna Rejdová, Talent Acquisition Partner in Brno, Czech Republic, challenges herself to closely collaborate with client account teams to find the best-fit-resources for their needs, and to be a partner to our candidates and to give them a positive impression of Moravia throughout the recruiting process.
Of course, we wouldn't be where we are without our wonderful network of partners either. Take a look at what they think about working with Moravia.
We are reliable: experienced, transparent, steady
Experienced and steady is an understatement—many Moravians have been with the company for more than a decade or two. Take, for instance, General Counsel Nad'a Matušíková who's been with Moravia since 2006. She was named to the GC Legal 500 Powerlist for Central and Eastern Europe for 2017, and is instrumental in customizing client contracts for the unique relationship that we have with each enterprise.
Former CEO and current RWS Board Member Tomáš Kratochvil had an extensive career with Moravia that spanned more than two decades. (RWS is our parent company). Tomáš climbed the ranks from project management to oversee the expansion of our services and global footprint as we grew into one of the industry's major players.
His successor, Paul Danter, is no stranger to corporate management either. Paul co-formed a software company called Mobile IQ that was acquired by Quark Software, and had a 17-year career in the industry before joining Moravia in 2015.
We are creative: proactive, inventive, inspired
Tomáš Franc is one of our top creative minds. As a Solution Architect, he makes it his mission to blend people, process, and technology into every customized solution we create for our prospects and clients.
Tomáš recently proposed new technology that could integrate online CAT tool editors with client- or project-specific rule-based extensions that would eliminate the need for translators to send files between a quality checking tool and their CAT translation environments. Oh, and did we mention that this innovation won the LocWorld 35 Process Innovation Challenge?
Touching on tech for just a bit more, industry veteran and Technology Product Manager Jim Compton is on a mission to help our clients achieve "world domination" by shifting Moravia from a traditional localization services provider to a true globalization partner that offers comprehensive services that address the entire content process. We're all behind you, Jim!
We are determined: focused, passionate, winning
Moravians also invest in each other and our communities. Our internal trainer program is made up of volunteers across the company who want to share their expertise. Employees like Michal Horák are clearly passionate about what they do and enjoy sharing their knowledge with others.
Moravians also love making a difference. In Rosario, our employees helped paint rooms at a local children's hospital, and in the Czech Republic, we've participated in Hackathon and HackerX events to encourage more people to explore software development and engineering.
We are also working closely with Tim Brookes of the Endangered Alphabets Project to preserve dying script systems through teaching them to children.
And lastly, we sponsor Translators without Borders—a non-profit organization offering language and translation support for humanitarian and development agencies on a global scale.
We also just wanna have fun
Of course, we like to play too! Check out our video for Translation Day 2017 featuring Moravians from around the world. We enjoy celebrating both national and international holidays, and held Chinese New Year festivities in several offices. We also enjoy participating in local bike/walk to work initiatives and other fun local traditions.
Finally, did you know that we have among us synchronized swimmers, aerial silks performers, musicians, and artists? You do now!
Check out our entire Humans of Moravia video series to get to know even more Moravians.
Comments