The Lowdown on the Latest Language Tech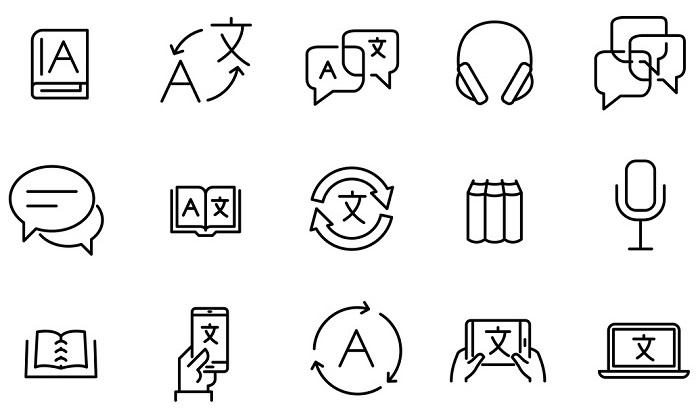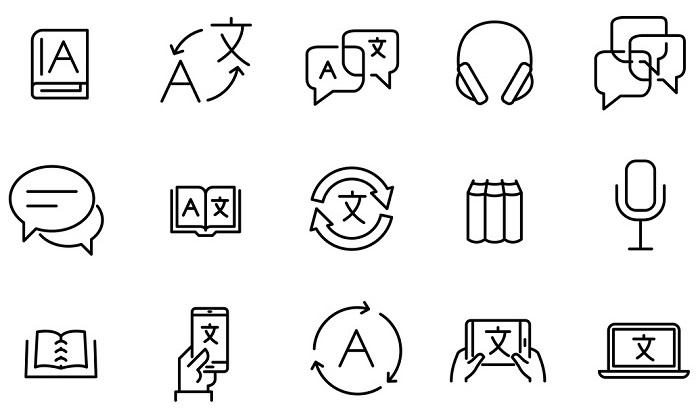 We love sharing the informative, the provocative, and the jaw-dropping from today's ever-evolving language technology landscape. Let's dive in!
This month, Chinese speakers learn 17 new languages (thanks to AI), Google extends its maps (thanks to 39 new languages), Finnish kids play with robots (in English and auf Deutsch), and a centuries-old manuscript keeps its mystery (despite the best efforts of Google Translate).
Buyers flock to new Chinese translation tool
At the Sogou Partner Conference in Beijing in January, CEO Wang Xiaochuan announced two new products targeting Chinese travelers. The Sogou Travel Translator offers real-time speech and image translation for 17 languages, including Chinese, English, German, and Arabic. According to a Sogou press release, the AI-powered portable device sold out on JD.com within hours of its March 19th official launch, exceeding $1.6 million in sales. Its Sogou Translation Recorder, meanwhile, offers instant speech-to-text and translation of recorded text in 17 languages as well.
Sogou, the Tencent-backed Chinese search engine company, had a successful IPO on the New York Stock Exchange in November 2017. Read more at Sogou doubles down on AI with launch of real-time translation and transcription devices on Technode.com from January 26, 2018; and Sogou Travel Translator Sells Out on Launch Day, on Cision PR Newswire from March 22, 2018.
Google adds new languages to Maps, Assistant
In late March, Google announced the addition of 39 new languages to its Google Maps product, including many Eastern European and Western Asian languages such as Albanian, Bosnian, Croatian, Mongolian, and Turkish. According to Google Maps Program Manager Atsuko Yamagami, after 14 years of product development, Maps can now count over 1 billion users.
Google Maps was not the only Google product to see new languages added. In a test launch in January, Google Assistant users whose Android devices were localized into English (India) learned that they could receive some replies in Hindi. "The Google Assistant on Android phones and iPhones is currently available in English in India, built for English input but supporting a few selected Hindi queries," said an unidentified Google spokesperson to Gadgets 360.
The Assistant was already available in eight languages, but now, according to Google President of Product Nick Fox, the rollout that included Hindi, Danish, Dutch, Indonesian, Swedish, and Thai will total more than 30 languages by the end of the year for Android and Apple iOS platforms. "We're also making the Assistant multilingual later this year," reported Fox, "so families or individuals that speak more than one language can speak naturally to the Assistant."
Read more at Google Maps learns 39 new languages and The Google Assistant is going global, on The Keyword from March 27 and February 23, 2018, respectively.
Language robots tested in Finnish school pilot
Four humanoid robots are teaching language skills to primary school students in Tampere, Finland. Guided by human teachers, the multilingual robots named "Elias" are part of a pilot project that includes a mobile app. While the robots are equipped to understand and speak in 23 languages, only Finnish, English, and German are being tested in the Tampere pilot project.
"The main idea is to get the kids involved and get them motivated and make them active," said language teacher Riikka Kolunsarka, speaking to Reuters news service. "I see Elias as one of the tools to get different kinds of practice and different kinds of activities into the classroom."
The Japanese multinational SoftBank Robotics first designed the robot upon which these are based back in 2006; Elias models have been enhanced with language software by Utelias, a developer of educational software based in Helsinki. Read more at Techno teachers: Finnish school trials robot educators, Reuters, March 27, 2018.
AI cracks an old language code (maybe)
Bradley Hauer and Grzegorz Kondrak, researchers in the computing science department at the University of Alberta in Edmonton, Canada, announced earlier this year that they had solved the language mystery of a fifteenth century manuscript with the aid of Google Translate.
The so-called Voynich manuscript is 240 pages of an inconclusively determined script, a cypher that even Alan Turing and the famed Nazi-code-breaking team of Britain's Bletchley Park could not crack. The Canadian natural language processing scientists sampled nearly 400 different languages from the UN's Universal Declaration of Human Rights to train their AI for the task, and concluded that the text most closely resembled Hebrew.
Did they get it right? The research paper on their discovery—published by the journal Transactions of the Association for Computational Linguistics—is being hotly debated by language and medieval studies scholars alike. In a Verge article published in March, Lisa Fagin Davis, the executive director of the Medieval Academy of America and a keen Voynich scholar, declared it bunk. "Any time you have to resort to Google Translate over someone who has actually studied the language, you're going to lose some credibility."
Read more at AI didn't decode the cryptic Voynich manuscript — it just added to the mystery, The Verge, February 1, 2018.
Do you have more tech news? Share it here!
Comments