The Why and How of Product Design Localization
Design and translation have this in common: the return on investment for both is somewhat hard to measure. Because success has many fathers, when a product does well in international markets, you cannot pin it down to a particular factor. But design that doesn't quite get the local markets and translation that is flawed can easily push a product to the brink of failure. Design and translation can often make or break your global marketing.
In this post, we look at some examples of how companies localized or tweaked product design for global markets and the rationale behind it.
Design to conquer
Apple's minimalist design pretty much works everywhere in the world to convey the cool quotient and premium product feel. But in China — a market that Apple was aggressive about — the company decided that it must do more. A couple of years ago, it launched the iPhone in gold color for China to roaring success. Since then, the iPhone's numbers have only grown in China, to the extent that more units were sold in China than in the United States for the first time in Q1 of this year.
The gold iPhone was Apple's signal to China that the company was serious about the market and intended to make something special for it. Of course, it didn't hurt that gold is very popular in China, and the gold version has sold way more units there than it has anywhere else in the world.
However, gold has not been the only localization for China. Third-party keyboards introduced in iOS 8 were also the result of requests from Chinese consumers. So was the iPhone 6 Plus, which was Apple's way of countering Samsung's growing phablet sales.
For Adidas's Eric Liedtke, design will be the German shoemaker's main weapon in its offensive against Nike on Nike's home turf this year. Adidas has even hired senior Nike design staff for its North America operations.
Adidas recognized that it wasn't gaining as much ground in the United States as it was in Europe, compared with Nike. Serious design localization would be necessary to cater to the American sport shoe market, it recognized, and hence the move.
This is quite similar to McDonald's full-on product localization (read: McAloo Tikki in India, the Katsu Burger in Japan and so on) for global markets that most of us are familiar with.
Design to test the waters
Design changes don't always aim to capture new markets. As in the case of Coca-Cola, sometimes companies choose a smaller market — it doesn't matter if it happens to be an international one — to test the waters before rolling out the design changes in larger markets.
Coca-Cola introduced its new horizontal design in Spain and some other European markets earlier this year, while retaining the old design in its home country, the United States.
Coca-Cola's traditional cans. Source: Advertising Age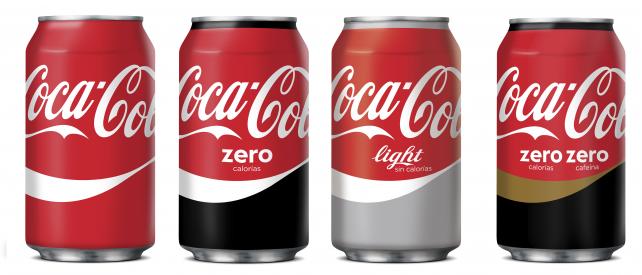 Coca-Cola's cans for Spain. Source: Advertising Age
Coca-Cola's "monocolor" cans for some northwestern European markets. Source: Advertising Age
Design to adapt to local realities
Facebook Lite, launched some months ago for Android users, was especially targeted at countries with slower Internet connections. However, I remember using a similar version for feature phones until around 2013, when I made the switch to a smartphone (yeah, dinosaur-like behavior, I know). It was this version that helped Facebook with its India growth in the initial years when smartphones were still seen as a somewhat premium device and hadn't caught on widely.
Facebook Lite: Less than 1MB so it is fast to install and quick to load. Source: Facebook
Gmail's html version, too, serves a similar purpose.
Both of these product tweaks show a keen understanding of the gaps in the Internet infrastructure in several emerging economies. I remember how happy I was to use Gmail's http version at times when other mail solutions provided no such workaround and it took ages for me to open and compose email. Gestures such as these make the user loyal to a product and establish the company's market share at the critical initial phase.
Design to reclaim market share
Dropping sales numbers forced Evian Natural Spring Water to re-think its design, which had not changed since 1999. Of course, the jury is out on whether or not the design tweak will help with actual numbers on the ground. That the company thought it to be important enough to succeed in a foreign market emphasizes how non-negotiable it is to cater to local preferences.
Design to kill two birds with one stone
A McKinsey article quotes a case study of how an automotive parts manufacturer listened to its customers in Asia to make a major design change in its wheels and, in turn, ended up saving money. Customers had complained that the wheels were heavy, hence the company switched to a higher grade of steel. Though the steel itself was more expensive than the earlier version, the company ended up using a lot less steel in the new design.
The reasons to localize design are many, but the end result always needs to be the same: resonance with the target audience. Again, this is another trait that design shares with translation.
Design and translation are part and parcel of product localization, and one without the other may not work too well.
Comments