Localization Metrics? It's About Time.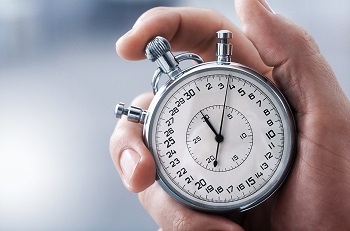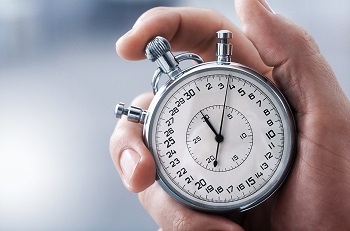 Metrics are the way to evaluate two fundamental aspects of your language services program:
How well you are satisfying global buyers in their unquenchable thirst for multilingual content — and more specifically, how well your brand is perceived in foreign markets.
How well your language services provider is delivering on the ROI front — are you getting what you pay for? Are you getting all that you can hope for?
Of the three key variables — time, cost, and quality — it's no wonder that the Internet age has driven time-to-market turnarounds to the forefront of practically every conversation about metrics. Trends like Agile Localization and Information Orchestration require LSPs to deliver translation, transcreation, and original copywriting in pace with the high-volume production of global players targeting diverse language markets.
What Should You Measure?
Time-driven metrics are fairly straightforward. When you are evaluating the performance of your language services provider regarding time, you want to know three key things:
How often does your vendor make on-time deliveries? How does that look over time (for example monthly or quarterly)? And how different are those on-time deliveries per each language market?

How often does your vendor cause project delays or require extensions? And how competently are these communicated, tracked, and handled?

What is the average turnaround time for assignments? How does this break down by language or type of content?
What Challenges Should You Expect?
Effectively benchmarking vendor turnaround and agility requires a fundamental understanding of key factors affecting time-to-market results of any professional translation and localization services provider.
Factors such as the type and number of languages and the subject specialization of the project will influence everything from the number of available translators and reviewers to the rate of translation processing. (See, for example, our recent piece 3 Reasons Why Japanese Localization Is … Different.)
Centralization versus decentralization of translation management will dramatically affect production scheduling. In a 2010 study, Common Sense Advisory, a localization industry think tank, found that centralized translation management shaved some 20 percent off the delivery times when compared with decentralized translation efforts.
Tested and certified production standards is usually the evidence of experience and expertise in high-volume translation management processes, as well as established teams. When time is money, well-designed processes and scalable teams means less time wasted on recruiting, training, and building up systems.
Established language assets in the form of glossaries, terminology databases, style guides, and the like will serve to reduce the likelihood of translation errors, a contributing factor in project delivery delays. These tools are especially effective when combined with translation management automation and long-term partnerships that are focused on creating well-functioning project workflows.
Budgets for high-volume translation projects are tight, but, no surprise, faster turnarounds that usually call for more personnel will demand even more. That same Common Sense Advisory report stated that, even accounting for automation, shorter time-to-market results were demanding upwards of an additional 62 percent in costs.
An evaluation may seem an intense commitment, but there is no shortcut that can deliver the same value in business metrics. If you want to objectively document the performance of your language services partner and to qualitatively identify areas for process efficiency improvements, then collecting business metrics will be critical to your success.
About time? Absolutely!
Comments