Translation Tech Roundup, May 2015 Edition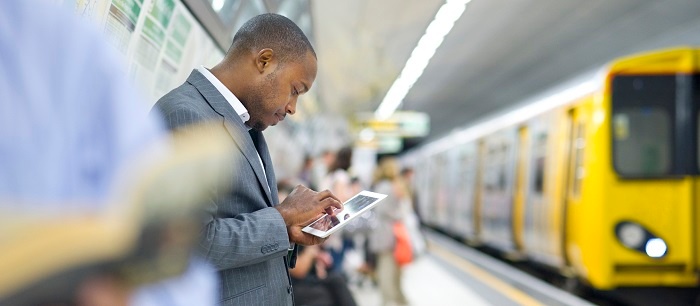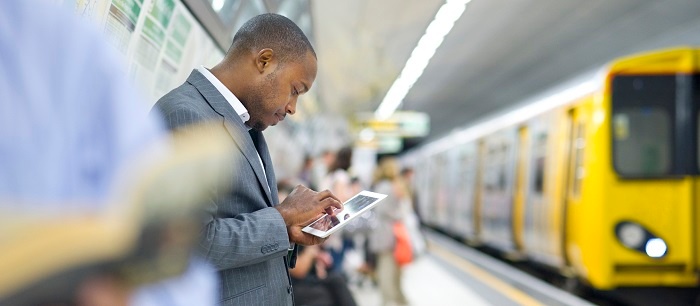 Welcome to this month's translation technology roundup, in which we enjoy the joys of the world's firsts — ooh, a multilingual robot! — alongside news of exciting language developments in the tools we already know and love.
Read on …
Google Drive Gets Multilingual OCR Boost
Android Headlines: "If you use Google Drive as a main source for storing all of your files, documents, spreadsheets etc, things just a got a little bit easier for those of you who primarily have another language as your first language. Today Google has announced some improvements to the optical character recognition technology within Google Drive to support all of the world's major languages which totals over 200 in all spanned across 25 different writing styles. This is a pretty big advancement for something that so many people use ever day, especially for anyone that tends to scan in documents or other files on a consistent basis where the optical character recognition is needed." – Google Adds Support For Over 200 Languages To The OCR Tech Within Google Drive, 6 May 2015
Social Translation App Comes to iOS
CNet: "Linqapp, a social translation app that connects translators and native speakers with people in need of a quick translation, is making its debut this week for Apple's iOS. The app aims to match users in need of translation with Linqapp users who speak the language to provide a variety of answers. The app sends a push notification to native speakers when translation is needed, after which users can expect a reply to their translation questions in three minutes, the app's creators say." – Linqapp brings crowd-sourced language translation to iOS, 7 May 2015
Emoji Machine Translation Engine Seeks Funds via Kickstarter
Washington Post: "On Kickstarter, the platform where Benenson first launched his Moby Dick translation — and where he now works, as the site's data lead — the unlikely linguistic visionary is raising funds for an online tool that could translate even complex English sentences into emoji. Unlike other efforts in this vein, Benenson's "Emoji Translation Project" won't just match keywords to their equivalent symbols and sub the symbols in. Instead, it will work much like Google's high-powered translation engine: first gathering texts in English and emoji, produced by human translators; then running those texts through a machine-learning algorithm, which searches the two data sets for patterns; then waiting and watching as the algorithm spits out a synthesized, codified grammar." – Meet the guy trying to turn emoji into a legitimate, usable language, 30 April 2015
Microsoft's Project Oxford Beta Includes Speech API
TechCrunch: "Microsoft quietly launched a set of new machine-learning APIs in beta under the 'Project Oxford' moniker yesterday … The Speech API, as the name implies, offers speech-recognition services for speech-to-text conversion, as well as a text-to-speech service that turns written text into audio. More interestingly, though, it also features intent recognition. The idea here is to allow application to understand the speaker's intent (order a burrito, cancel a flight, etc.). This is driven by the project's Language Understanding Intelligent Service." – Microsoft's Project Oxford Gives Developers Access To Facial, Image And Speech-Recognition APIs, 30 April 2015

Baidu Unveils Translation Robot
ValueWalk: "Chinese search engine giant Baidu has started showing its innovation capabilities. The company has unveiled the world's first multilingual translation robot. Baidu's robot can speak multiple languages, conduct interviews, and do translation work with utmost precision, reports China News Service. The Beijing-based company showcased it at the 10th annual meeting of China's electronic and information technology industry. Named 'Xiaodu,' the robot helped the host interview international guests. Attendees at the event were surprised by its fast, accurate and fluent translation." – Baidu Inc (BIDU) Unveils Multilingual Translation Robot, 24 April 2015
Office 365 Updated for Message Translation
Windows Central: "Microsoft launched a major 2.0 update in March for its Office 365 Admin Windows Phone app, adding in a bunch of new features. Since then, it has released smaller updates for the app, and this week that continues with a new 2.4 version of the IT admin-based app. The change notes show that, along with some bug fixes and improvements, the update adds the option to translate texts from its message center for non-English users." – Office 365 Admin Windows Phone app adds message translation in latest update, 9 May 2015
Have your own translation tech news to share? Add it in the comments below!