Translation Technology Roundup, November 2014 Edition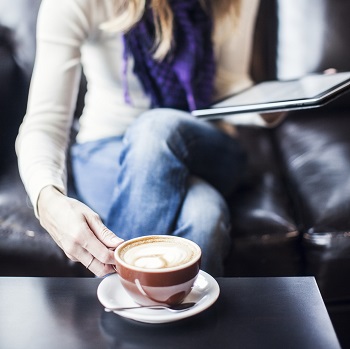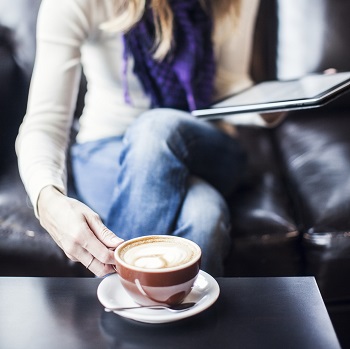 Translation technology can be framed as friend or foe. Here, on the one side, is Deutsche Welle stating that all translations will be accomplished by machine translation engines by 2027, sending all translation professionals to the unemployment line. Here, on the other, is a report of a machine translation error, in which a major retailer published, in Welsh, that it was offering "free erections" at its cash machines. (How do you say "oh my!" in Welsh?)
Of course, there is plenty more of interest in the translation and localization technology space. Read on, language friends!
Translate Watson? Elementary!
Bloomberg: "Hola, me llamo Watson. That's the introduction IBM's Spanish-speaking customers will soon be able to receive from the company's Watson analytics service — a big-data tool that crunches vast amounts of information and answers questions in a conversational tone. To help commercialize the technology famous for beating humans on the 'Jeopardy!' game show, new languages such as Portuguese and Japanese are being added to the service this year, said Stephen Gold, vice president of the Watson Group business." – Watson Says 'Hola' as Jeopardy Champ Gets Language Skills, 8 October 2014
Chat In More Than Emoticon
TechCrunch: "Wickr, one of the wave of secure messaging apps that have risen to prominence in the last year as people question how private their data and communications really are these days (even among "private" apps), is expanding its sights globally. From today, the app — which has had 'well over 3 million downloads' says CEO and co-founder Nico Sell — is adding language support for 22 languages on top of English, including Arabic, simple and traditional Chinese, and Russian." – Secure Messaging App Wickr Adds 22 Languages To Give More People A Private Voice, 20 October 2014
Talk Blood-Thirsty To Me
The Guardian: "Languages created for TV shows can have a powerful fascination for fans: just look at Star Trek's Klingon language for proof of that. Game of Thrones' Dothraki language also fits into the trend. Now publisher Random House wants to help fans of the HBO drama to learn the language spoken by its fierce horse-mounted warriors, with a mobile app called Dothraki Companion. Released for iPhone and iPad, the app is the work of David J. Peterson, who was responsible for creating the language for Game of Thrones." – Game of Thrones spawns an app to help fans learn to speak Dothraki, 14 October 2014
Cook Indian Curry auf Deutsch
The Journal: "Wireless technology has been embedded into utensils to help students learn new languages as they cook. Experts at Newcastle University have inserted pioneering digital devices into the utensils to create the project — an unique mix of cookery, technology and language teaching. Working in pairs, people are guided step-by-step through a recipe in one of seven different European languages: English, French, Catalan, Finnish, German, Italian and Spanish. The English version has a choice of either scones or chicken curry." – * How multilingual utensils are helping 'Bake Off' languages students*, 14 October 2014
Tag Your IT!
ProgrammableWeb: "Human language technology company LinguaSys is this week launching an API offering that allows developers to use its GlobalNLP natural language processing software in the cloud. Using the GlobalNLP API, developers can access a suite of core natural language processing offerings that include: concept tagging, domain detection, keyword extraction, language detection, lemmatization, morphology, part of speech tagging, relation extraction, sentiment analysis and transliteration. The API supports more than 20 languages, including Asian and Middle Eastern languages, which the company notes are more challenging to deal with." – LinguaSys Launching GlobalNLP API for Natural Language Processing in the Cloud, 20 October 2014
Talk to the Hand
The Washington Post: "Soon, the deaf could use a special tablet to translate their sign language into spoken word. The device, developed by a start-up called MotionSavvy, is currently being crowdfunded with an IndieGoGo campaign. Called UNI, the device itself is actually a tablet case — one that contains a high-speed sensor, capable of sensing hand movements down to fractions of a millimeter. The accompanying software uses gesture recognition to track the hand motion of signers, then translates their signs into text. Words spoken in response are displayed as text onscreen, facilitating a two-way conversation even if the deaf speaker has trouble vocalizing and the hearing speaker doesn't know sign language." – This high-tech tablet could make conversation between the deaf and hearing seamless, 27 October 2014
Automate the Human Machine
Stanford News: "Computer scientists at Stanford have created a language translation system that allows bilingual humans to translate text faster and more accurately than is currently possible. This hybrid approach, which blends human and machine intelligence, is aimed at the $34-billion-a-year worldwide market for professional translation services. The work is the focus of a dissertation by Stanford computer science graduate student Spence Green and is part of a machine translation research effort led by Christopher Manning, a professor of linguistics and of computer science." – Stanford system combines software with human intelligence to improve translation, 29 October 2014
Have your own translation technology news to share? Share it in the comments below!