What Languages Do European Startups and Unicorns Target?
European startups may not enjoy as much publicity buzz as their counterparts based in Silicon Valley — but they are no less exciting. The whole startup scene in Europe is on a mission to catch up with the technology hotspots in the US. Some of the unique features of European companies, such as their multicultural and multilingual backgrounds, act as advantages when it comes to scaling up globally.
(This is an extract from the article Eunicorns: How European Startups Go Global, which was published in MultiLingual magazine #159, with additional data provided on more startup companies than previously published.)
Europe's problem is not so much a lack of innovation or the number of startups; it's a lack of scale-ups — small companies that would grow rapidly to a global scale, to become the European Google or Facebook, and continue growing.
Why is that? There are many reasons, but one is that until recently, European startups would get acquired early in their life span, well before they would become unicorns on their own. Think of Skype, the originally Scandinavian startup sold to eBay back in 2005 for $3.1 billion. Or the Dutch travel site Booking.com sold to America's Priceline in the same year. Zendesk, the provider of a cloud-based customer service platform, was founded in Copenhagen, Denmark, in 2007, before receiving US funding and moving their headquarters to San Francisco.
European startups may be appealing to acquire because they have a built-in advantage. The European Union — the single biggest economic space in the world — is inherently multilingual, unlike the largely "monolingual" US economy. This forces European startups to break through their national barriers and support multiple languages, locations and currencies early on in their development — well before the multilingual need may rise on the horizon of their US competitors.
Localization can enable a startup company to scale up faster, as well as increase valuation and general attractiveness to investors.
Where unicorns tend to be multilingual
The empirical evidence shows that European startups embrace localization relatively early in their development. Figure 1 shows the 50 most-valuable or otherwise interesting startups, some of them unicorns, based in Europe, and the number of languages into which they currently translate their products, websites or apps. There are very few monolingual companies, and if any, they come from the UK, such as Lyst, the fashion e-commerce platform.
Figure 1: Number of languages into which European startups and unicorns localize
Even relatively young companies translate into at least a few languages, and typically those associated with the largest economies in Europe — German, French, Spanish, and in some cases, Dutch. For instance, Deliveroo is a service which lets you order food from nearby restaurants and delivers it to your door with an average delivery time of only 32 minutes. It was founded recently in 2013, but is already available in 6 languages and 12 countries, including Singapore and UAE.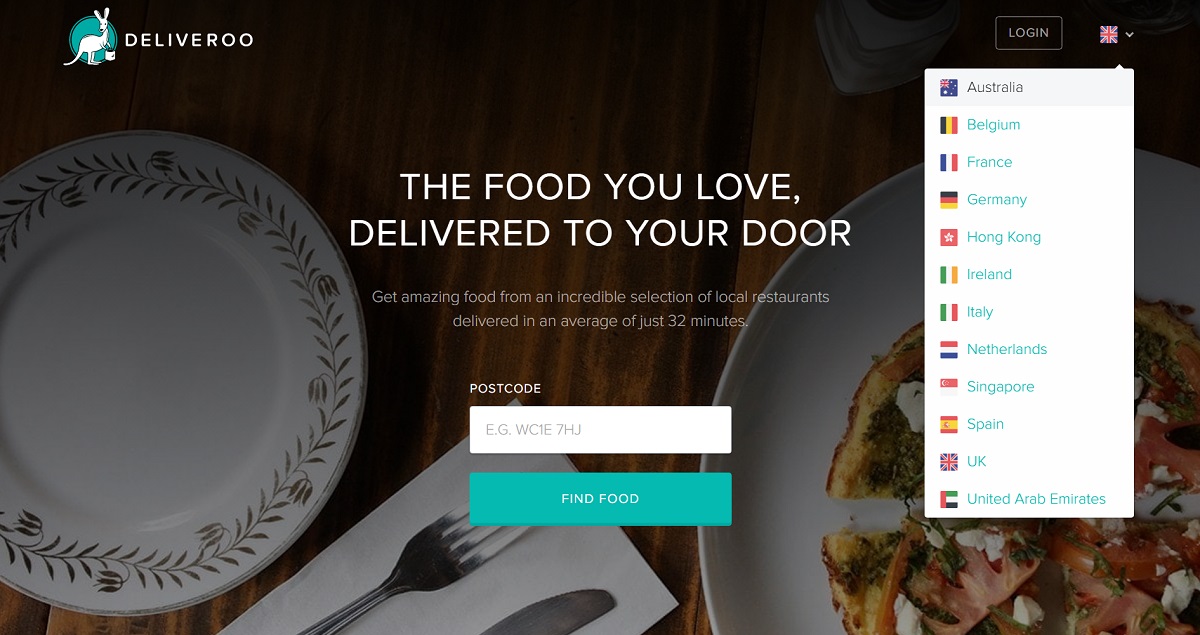 Figure 2: Deliveroo — six languages and 12 countries in less than three years
Not surprisingly, startups in the consumer space localize most extensively. Online travel, online music and e-commerce are the verticals that require localization because of the expectations of their consumers. In contrast, companies in the fintech or enterprise-focused sectors go for smaller scale localization, focusing on just the main markets.
Choice of languages? Few surprises
The European "champions" in this listing are Israel-based Tranzmate, who runs the globally popular public transportation app and mapping service Moovit, and London-based Badoo, who runs a popular dating and social networking service available in more than 190 countries. They boast a 300 million-strong community and more than 60 million active users.
Moovit uses a community of over 20,000 active users in over 100 countries to provide the most up-to-date transit information for 800 cities and over 30 million users, adding a new city every 24 hours. Following in the footsteps of their compatriot startup Waze, which was acquired by Google back in 2013 for $1.1 billion, this crowdsourced system is supported by localization into over 40 languages.
Similarly, Badoo is currently available in 42 languages. As such, it is well ahead of Tinder, who otherwise often tops the list of the most internationalized US unicorns, but is currently localized "only" into 35 languages. Either way, this shows that the more personal a given product or service is, the more pronounced the need for its localization.
Figure 3: Badoo — when things get personal, more localization is needed
English is a "compulsory" language — 49 of the 50 researched startups have their products or website content available in the language. It is clear from these companies' language strategies that European technology startups maintain a focus on the European market plus North America (see Figure 4).
Figure 4: What languages do the 50 European startups and unicorns target?
Relatively few — only 44 % of those included in this research — localize into Asian languages, and when they do, even fewer go beyond Japanese, Chinese or Korean. Only a handful of European startups have African, Latin American or long-tail languages as part of their global strategy.
Startups have little choice: in today's fast-moving, winner-takes-all world, they need to aim for scale. This forces them to think about internationalization and global scalability from the very beginning. Europe now has a working ecosystem in place to support the international growth of its home-grown startups. This means that more European startups have a chance to scale up and become dominant platforms, especially in the current waves of technology innovation. After all, that's how companies such as Google or Amazon started up themselves.
For additional insights, download the full article, which was published in MultiLingual magazine #159.
{{cta('5fbfcdea-b76f-4407-964a-c7e1814ba486')}}
Comments