Why Is Global Branding So Hard? And So Worth It? [Podcast]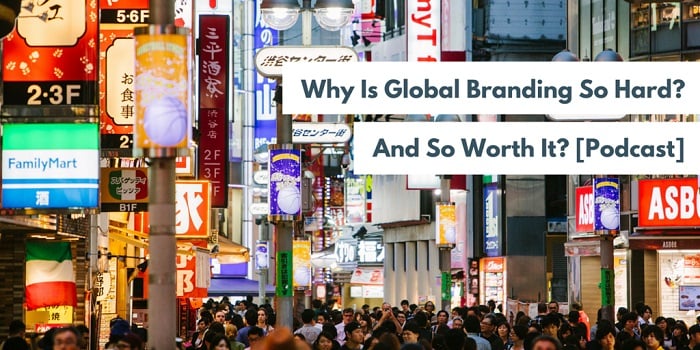 Every marketer understands that brand awareness and reputation are critical, but the irony is that many (maybe even most) marketers have no agreed-upon definition of what a brand actually is, or how to establish a successful brand-building strategy. No single branding model exists. And when you add in all the complexities and issues that come when the word "global" becomes part of the branding process, the marketing challenges (and confusion) can grow exponentially.
But for most of us in the language industry, global branding is a very real issue we must deal with, regardless of how daunting or confusing it may be for LSPs and multinational companies alike. Yet, the paradox — and very real problem every global brand must solve — is that the more the economy becomes globalized, the more the local language, behaviors and culture are seen as priorities for a global brand's target customers — including those who speak non-standard dialects or rarely translated languages.
In our latest episode of the Globally Speaking podcast, our hosts, Renato Beninatto and Michael Stevens discuss branding issues, challenges and priorities from a localization perspective. And why no one in the language industry can afford to take a global brand for granted.
Topics covered include:
Why there is no one right way to approach branding
How a reputable brand can lead to more sales and higher margins
How translation priorities differ for branded and non-branded products
Differences between consumer and B2B branding approaches
The value of original content in driving global branding success
To listen to the episode, click "play" in the player below. You can also listen and subscribe to the podcast on iTunes, Google Play (USA or Canada), Stitcher, or via RSS.
Globally Speaking Radio, sponsored by RWS Moravia and Nimdzi.
Comments