Seven Ways Translation Can Be Easier for Startups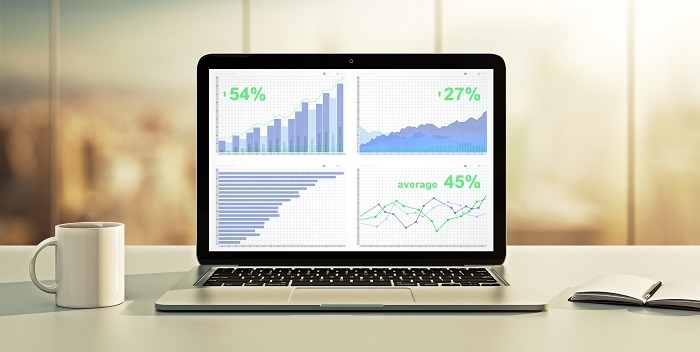 Startups usually don't have to be convinced about the "why" of translation and localization. When you're born in the cloud, you come to terms with the realities of global business much faster than businesses from a decade ago did. However, in our experience, we do see that jumping right into localization can be overwhelming at times.
It doesn't have to be so. Localization doesn't have to be complex—unless, of course, you're getting it done in the eleventh hour. We have put together some do's and don'ts to help make localization a smoother process and to ease your global marketing efforts.
1. Plan to go global; plan to translate
When you have published a website, you have already begun to go global—at least in terms of visibility, if not for actual operations. If I run a search from India for biscuits to go with my tea, that search could well turn up a website from the United Kingdom or even the United States. As a matter of fact, it just did.
If I decide to follow the advice from this Huffington Post article, the question is whether or not these UK biscuit companies are ready to ship to me in India. Although this is an example from traditional business, it's more relevant to startups because their entire existence is more or less online and therefore visible all over the world.
So, plan to go global and, by extension, plan to translate your content.
2. Don't save it for the last minute
There's a huge difference in quality between throw-it-over-the-wall translation and translation that's part of the global content workflow. You won't have to "Fly naked" or "Eat your fingers off" if you take the time to find the right translators, or transcreators as the case may be; answer their queries; give them context; and institute solid review processes. There's no magic wand to any of this.
Even machine translation needs prepping and must be worked on like a project. It's not plug-and-play.
But if you think all of this would cost you the earth, you're wrong. Translation typically costs a fraction of the amount spent on original content creation. It is worth investing in early.
3. Translators are professional writers. Developers aren't
When you have original content written by a nonprofessional and are getting it translated by professionals, things are bound to break somewhere. This is usually the case when developers are also tasked with content creation.
There's one more argument against having developers double up as content writers: They are very involved with the product for obvious reasons, which might rob them of the user perspective. "Good to go!" might sound cryptic to non-Western audiences. "Where are they expected to go?" a user might wonder.
Although it's understandable that you would ask developers to document in the initial days of your company, it's not a scalable model in the long run. Invest in professional content creation as soon as you can afford it. Your translators will thank you.
4. Love your content
You'll find love for translation only where there's love for content in the first place.
Not only should you get professionals to write content, but you also need to invest in their training, as well as in tools for maintaining your style and building a glossary. All content across your company should use a consistent voice and terminology. This will hugely aid the subsequent translation of content.
5.

But don't translate all of it
At least, not all at once. Content that's relevant and necessary for one market may not be so in others. User preferences, tolerance toward the original language, product feature availability, local laws, and business practices all dictate the type and amount of content to translate.
Audit your content. It will be a learning exercise for you and will help you become familiar with all the content created by different departments of your company. After this audit, content selection for translation will become easier.
6.

Know your global customer profile
Knowing who will be using your content will help you determine the style to use. If you already have a global customer profile, share it with your documentation and translation team. If you don't have one, begin today.
Not sure if you have one? Try to describe your customers in different markets in a couple of sentences. Are you ending up with nothing or perhaps the same description? If so, you have work to do.
7. Invest in processes early; tech can wait
I don't mean you shouldn't use any tools. Translation today hardly happens without technology. By advising you to go slow on tech, I'm not talking about computer-aided translation (CAT) tools; I'm talking about bigger investments, such as a translation management system (TMS).
Before you invest in a TMS, become familiar with your own translation and localization needs, expertise, and budget. If you don't know what you need from a TMS, you may wind up with one that isn't relevant to your company. And if you don't have the expertise to run it and tend to it, perhaps you shouldn't be buying one in the first place.
One day you will not be a startup anymore. You will be a truly international company with strong product offerings for different markets. Make sure your multilingual content keeps pace with you. Prepare for translation—prepare for success.
{{cta('96321397-95b5-4ce2-b6e8-659aa9125aa8')}}