Translation Technology Roundup, March/April 2015 Edition
Remember Google Translate for Animals? With April Fool's Day fast approaching, we can be certain that the major machine translation platforms will deliver more than the standard fare of news on developments in the translation and localization technology space. In the meantime, we can nevertheless be tickled by news that Tokyo's menus will speak more languages and that a translation app will be released with the Apple Watch to help you with ordering great Belgian beers worldwide. Read on …
Microsoft Translator Adds Three New Languages
Microsoft Translator Team Blog: "We are happy to announce that [we] have added three new languages– Bosnian, Croatian, and Serbian to our list of supported languages. This brings the total number of languages supported by Microsoft Translator to 50!
Bosnian, Croatian, and Serbian are welcome additions to the list of Microsoft Translator's supported languages. Although similar in form and structure, these languages belong to countries that have a unique histories and cultures." – Microsoft Translator Now Supports 50 Languages with the Additions of Bosnian, Croatian, and Serbian, 19 March 2015
Tokyo Launches Restaurant Translation Portal
VICE: "A poor grasp of English—or for that matter, any language not native to the speaker—can do some serious damage to a menu. … Well in advance of the 2020 Summer Olympics, the Tokyo Metropolitan Government has launched a new online service that helps restaurateurs translate their offerings in up to 12 foreign languages, as well as a restaurant database that will help starry-eyed gaijin figure out where the hell they can eat that's not a vending machine.
While a previous version of the service has existed since 2009, the new Eat Tokyo site has added Taiwanese Mandarin, German, French, Italian, Spanish, Thai, Indonesian, Vietnamese, and Arabic to its previous offerings of English, Korean, and simplified Chinese. According to The Asahi Shimbun, the online translator contains 6,000 culinary terms of both well-known and highly local washoku—or traditional Japanese cuisine—as well as other foods." – Tokyo Doesn't Want Its Menus Lost in Translation, 19 February 2015
Windows 10 Offered in 111 Languages
CNet: "Microsoft plans a global launch this summer of Windows 10, complete with a new biometric authentication process intended to replace traditional passwords.
No specific date was given, but the company is committed to that midyear release for the operating system, Windows chief Terry Myerson said during a speech Tuesday at the Windows Hardware Engineering Community (WinHEC) summit in Shenzhen, China.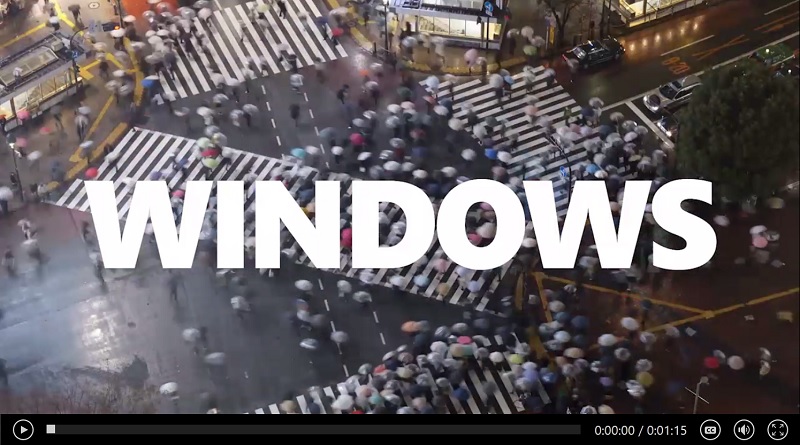 'We continue to make great development progress and shared today that Windows 10 will be available this summer in 190 countries and 111 languages,' Myerson wrote in a blog post. 'Windows has been global with more than 1.5 billion users around the world and here in China hundreds of millions of PCs operate Windows today.'" – Microsoft to launch Windows 10 in 190 countries this summer, 17 March 2015
Hotel Releases Apple Watch Translation App
Mashable: "Intercontinental Hotels Group announced it's launching an app for the Apple Watch that will allow tourists to translate languages around the globe.

The IHG Translator app, which will be released for the global launch of the Apple Watch on April 24, is based off a feature of the company's mobile app that helps users travel like a local in a different country. The new app works by speaking directly into the Apple Watch for translation from English into 13 languages or by choosing from a selection of common phrases such as 'where is the bathroom' or 'I'd like a beer.' – A translator app will let you speak foreign languages with your Apple Watch, 16 March 2015
KeyPoint Technologies Introduces Indic Keyboard
Jagran: "KeyPoint Technologies, world leader in linguistics and user-interface technology, has introduced India's first Indic keyboard, Lipi, on Android devices. Lipi supports 25 major Indic languages and 11 transliterated languages like Hinglish, Marathinglish, Punglish, Banglish, etc., which will empower local audience to communicate in their preferred dialect." – KeyPoint announces soft keyboard for Android devices in 36 languages, 4 March 2015
Perseus Project Contributes Ancient Greek to Language Sector Analysis
Pacific Standard: "Digital technology is making breaking down ancient languages that much easier—and that much more public. It's not hard to see why Google might have an affinity for the project. It's building a kind of online search tool for antiquity rather than the present.
'All of a sudden we have access to thousands of years of stuff,' [Dr. Gregory Crane] says. By packing the entire [Treasury of Greek Language] corpus into a database at the Perseus Project, turning the words into searchable data, it has become possible to find new connections between languages. 'If you have every word in Greek analyzed, you can answer questions like, "What English translation does this Sanskrit word correspond to?"' Crane says. 'You can start to analyze parallel texts and do semantic analysis that you couldn't do before.' – How Technology Is Changing Our View of Ancient Languages, 5 March 2015
Bangladesh Adds 400,000 New Words to Google Translate
IBN Live: "The Bangladesh government will add 400,000 new Bangla/Bengali words to Google Translate on its Independence Day on March 26 in a bid to enrich the language on the Internet, media reported on Friday.
'To put Bangla on top of everything, we're going to create history on the Independence Day,' said State Minister for Information and Communication Technology (ICT) Zunaid Ahmed Palak, according to a bdnews24.com report. 'We'll take Bangla on top by adding 400,000 words to Google Translate on March 26 with participation from everyone from home and abroad,' he said." – Google Translate to get 400,000 new Bangla words, 21 March 2015