Eight of the Most Bizarre Machine Translation Fails of 2018
Remember when, earlier this year, a Google Translate glitch began rendering gibberish into an ominous doomsday prophecy?
If you entered the word "dog" 20 times repeatedly—and translated it from a language like Yoruba—the tool returned this:
[Source]
Since then, thousands of Reddit users have posted similarly weird and wonderful mistranslations in a dedicated thread.
Now, we're not disputing that free machine translation (MT) platforms are useful. Google Translate, for one, now translates into and from more than 100 languages. But technology inevitably messes up—sometimes to hilarious effect, at other times producing translations that are just plain bizarre. Take a look at these eight examples from 2018 and you'll see what we mean.
1. Police officer used Google Translate to ask someone if they could search their car
When it comes to the law, good-enough translations don't cut it, as a judge ruled in a case earlier this year. After pulling over a non-English-speaking man named Omar Cruz-Zamora, Kansas police officers used Google Translate to ask for consent to search his car.
As part of giving consent, the fourth amendment requires civilians to understand they have the right to refuse. Not only did the officers fail to communicate that, but they didn't accurately ask "Can I search the car?" Google's translation, ¿Puedo buscar el auto?, literally means "Can I find the car?"
Since there was no evidence to suggest Cruz-Zamora understood the officer meant to search his car or whether he had a choice, his consent was invalidated and his drug charges suppressed.
2. Business Insider used Google Translate to publish a Chinese government statement
Back in July, for a story on China's response to President Trump's latest tariffs, Business Insider used Google Translate to translate Chinese statements. The result was a little too word-for-word. If you caught the article before the mistake was removed, you would have seen this:
[Source]
Though the mistranslation isn't completely devoid of its intended meaning, "fight the first shot" doesn't ring as true as "fire the first shot." And the Chinese government would be unlikely to refer to themselves as "they." Unfortunately, Business Insider "couldn't be bothered" to have a native speaker check its copy, to quote Slator.
3. Facebook misinterpreted messages of concern after an earthquake hit Indonesia
Have you ever wished someone well via Facebook Messenger? If so, you might have sent balloons flying across the screen. Facebook's Text Delight animations come up when you type "congratulations," for example.
But this went horribly wrong in Indonesia this summer after an earthquake hit its islands. The Indonesian word for congratulations, selamat, can also mean "unhurt" or "safe"—so when Facebook users sent messages expressing concern for others' safety, those messages triggered celebratory animations. Needless to say, they were woefully misplaced.
4. Microsoft Translator mistook Eurovision winner for a "real cow"
When Netta Barzilai won this year's Eurovision Song Contest in Lisbon, Israel's Prime Minister took to Twitter to congratulate her. But Microsoft Translator didn't quite understand the sentiment.
Netanyahu meant to say "Netta, you're a real darling," using the word kapara. In Hebrew, the term is often used as slang for affection or blessing. But it also contains the three Hebrew letters that spell "cow," which, translated without context, could be rendered into "like a cow." The translation didn't go well in Spanish, either: Neta eres una verdara vaca. Holy cow, indeed.
[Source]
5. Norwegian chefs at the Pyeongchang Olympics ordered 13,500 too many eggs for breakfast
How many eggs does it take to feed an Olympic team? Chefs for the Norwegian team seemed to think 15,000 would do the trick.
During the 2018 Winter Olympics in PyeongChang, they used Google Translate to place an order with a local supermarket for 1,500 eggs. Somehow, an extra "0" got added, which might have had something to do with how similar 1,500 and 15,000 look in Korean:
[Source]
The chefs preferred to blame the error on a Google Translate fail. At least they were able to return the 13,500 surplus, according to BBC—but not before taking a photo.
OL-leiren bestilte 1500 egg gjennom å oversette via Google Translate. Men det slo feil. 15.000 ble levert på døra. Vi ønsker lykke til og håper at de norske gullhåpene er glade – veldig glade – i egg: ? pic.twitter.com/qaWVpq1Xgy

— Trønder-Avisa (@tronderavisa) February 3, 2018
6. British government ridiculed for "archaic" German translation of Brexit white paper
In an attempt to step around the European Commission and speak directly to each member state, the British government translated its Brexit paper into 22 European languages, including German.
The German translation got off to a bad start when they misspelled Deutsch for Deutsche. And things only went downhill from there, as The Independent reported. Native speakers noticed not only made-up words ("What does 'Fischergemeinden' even mean? People praying for fish?") but also "mythical" and "needlessly complex" language.
7. British World Cup fans struggled with the language barrier in Samara, Russia
The 2018 World Cup brought together over 3 million people and thousands of languages. The language barrier was particularly difficult to overcome for English fans, however, who speak about 41 dominant dialects. Google Translate tends to struggle with all of them but the Queen's.
As Sputnik News reported, for example: a Bristol-based man accidentally asked for camel ride instead of a coffee, a Wilshire native who meant to compliment a car rendered something a little more R-rated, and worst of all, a conversation between an injured spectator and a nurse rendered "What kind of pizza did you have for dinner?"
8. Tourism Fiji's promotional video translated "church" into "toilet"
Tourism Fiji, the country's tourism authority, drew controversy earlier this year for a promotional video about everyday Fijian words. One term, Vale ni Lotu, which means church or place of worship, was mistranslated as "toilet."
Tourism Fiji quickly pulled the video from its Facebook and Instagram accounts and issued an apology, blaming a graphic design error, but Fijians were already (and understandably) upset that the tourism authority appeared to "ridicule its sanctity," as opposition leader Ro Teimumu Kepa told the Fiji Times.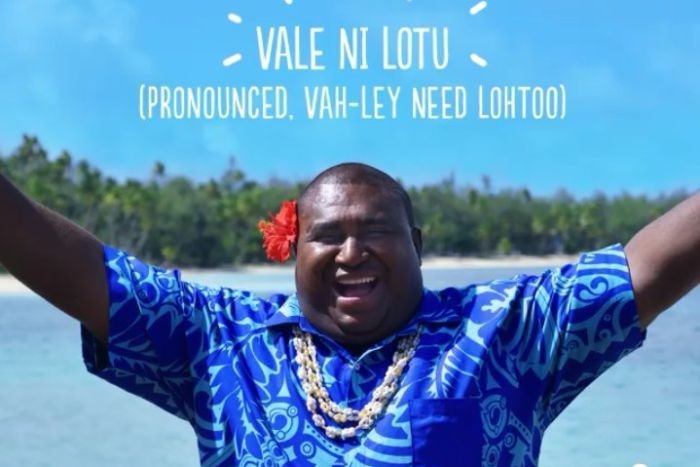 [Source]
Bonus: 4,000 Koreans petitioned to fire the translator of Avengers: Infinity War
Sadly, it's not just machines that make mistakes.
After shattering Korea's opening day record, Avengers: Infinity War dominated the country's box office. But fans weren't impressed with the quality of the subtitles. They were so unhappy, in fact, that they started a petition on the website of the Office of the President of Korea calling for the (human) translator to be fired.
According to the petition, which got nearly 4,000 signatures, "Even for ordinary people who don't speak English fluently, it's easily recognizable that this translator's English doesn't even reach a basic level."
Nick Fury's almost-swear word "mother…," for example, was translated into Korean using the literal word "mother." And when Doctor Strange said "end game," the Korean translation appeared as "there's no hope."
As you can see, AI-powered translation isn't quite there yet. People talk with emotion, context and modern slang, which technology can't always decipher. So here's the bottom line: If you don't want to end up on a list like this, don't rely on machine translation without human oversight, and never skip quality assurance.
For example, a qualified translator or interpreter (preferably local to the region you're targeting) can post-edit your content before it goes live. It's also worth considering pre-editing or using completed translations to train MT engines for an extra quality boost.
Taking that extra step can make all the difference to your credibility. Not sure which you need? A language services provider can help.
Comments