Building a Customer Experience That Works Across Global Markets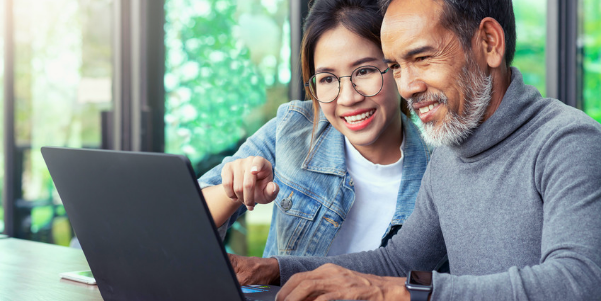 It's old news that customer experience (CX) is one of the biggest differentiators of our times. Ever since the digital revolution opened up international markets to pretty much anyone with a computer, businesses have had to step up their game to win global buyers. As a result, CX has moved to one of the top spots on the priority lists of CMOs everywhere.
But CX isn't any one thing. It's an aggregate of all the experiences a customer has with your brand, your product and your employees. It's what their friends have told them, too. In short: it's your customers' overall perception of how your company treats them.
So, what are all the components to consider on a global scale? Let's explore ideas to improve the customer experience, starting with your content and your brand.
Global buyers demand customized experiences
CX isn't easy to manage. But it's even more difficult when you're selling globally. After all, experiences, expectations, conventions and perceptions are culturally conditioned, and can vary widely from market to market. (Microsoft has a useful report on customer service preferences all over the world.)
But localizing CX for specific markets is a practice any business with global ambitions has to master—revenue and ROI depend on it. The companies most famous for top-notch customer experiences know this and naturally consider the global customer experience as part of the localization remit. Amazon, for example, recently advertised a job for a localization manager with an ad that reads:
"You will raise the bar on the user experience delivered by all Amazon Business teams by focusing on our localization quality across the entire [emphasis is ours] customer experience."
International content is your key to CX
Amazon put their finger on it: at the core of all good global customer experiences is a mature approach to content localization that brings the right customers the right experience in their native language—throughout the entire buyer journey. A framework to make you accessible to any buyer in any region.
But how do you adapt your CX to every market you sell in?
We would argue: start with your content.
Granted, some core elements of CX have nothing to do with content: price, quality, your employees' behavior in-store or your actual product itself (the more digital your business, the more your content is your product, of course).
But when you're dealing with empowered customers who self-direct their online research and purchasing, your digital content is the obvious place to start building a global customer experience for them.
Here are the main CX-defining content elements and touchpoints to consider.
Brand voice
Let's start with your brand. It's the essence of what your company stands for, expressed in the tone of voice you use throughout your website, emails, direct mail, FAQs, social media posts and more. For example, if your brand is aiming to be 'professional' and 'friendly,' the way you communicate that in Japanese will be very different than in Italian. Get it wrong and you'll quickly create that "not for me" feeling.
Customer service
The Microsoft global customer service report mentioned above has loads of stats per country on how your international customers want to get in touch with you post-purchase, and how much waiting and resolution time they're willing to put up with. For instance, did you know that 61% of consumers have switched brands due to poor customer service? Or that 92% of the 18-34 demographic expects brands to offer a self-service portal, but 43% find these portals offer too little information?
Personalized messages
Reminders, updates and customized offers are a great way to show your customers that you know and care about them. But be mindful of the appropriate levels of personalization and how you address your global audience. In some cultures, extreme friendliness from a brand can come across as invasive—or worse, creepy. (Also, you'll need to make sure you comply with local laws protecting data privacy.)
User experience
For products that are mostly digital and based on self-service (as is the case for most SaaS and ecommerce companies), a lot of global customer experience considerations shift to user experience. For example, your website in Arabic, a language that reads from right-to-left, has to look and function quite differently from your English site.
Online conventions such as the names of navigation elements or the color of a shopping cart button differ from market to market. The keys here are knowing what your buyers are expecting and making it easy for them to find what they're looking for. For great global UX, in-market testing is essential. Here's a post about that.
Self-service content
Users are increasingly happy to find solutions to their issues themselves. But simply translating your generic FAQs and tutorials won't give them that warm, fuzzy, "got it" feeling. Adapt your self-service content to each market based on the most frequently asked questions there. Your customer service records can help identify those.
Social media
More and more buyers expect brands to engage with them and deliver customer service on social media. And the visibility of that communication puts businesses under pressure to react quickly. So, how do you keep up? Train local social media teams on the right ways to respond (again, personality and language are central here), define response-time SLAs and help them solve issues quickly by building a culture-specific knowledge base. (In some cases, you may be able to outsource social customer service to a third party.)
E-learning and training content
Last but not least, another major factor in a great global customer experience are employees who are empowered to help their customers. Just think of some of the things online shoe retailer Zappos has become famous for: flying to a customer's home to deliver jewelry shipped to the wrong place and spending a record-breaking 10 hours 51 minutes bonding with a customer over the phone. You don't create experiences like that without training your customer service reps on your brand. Training content that has a consistent message across all your markets helps your teams engage with your customers while staying true to your brand. Empower these employees to deliver your brand's personality in locally relevant ways, and they'll delight your customers.
Ultimately, it's as simple as this: if your product is a poor market fit, CX won't save your global business. But if your challenge is to stand out against your competitors, a branded, well-localized customer experience can produce raving advocates. Your global content plays a huge role in that effort. It's a no-brainer, really: make it specific to who you are and the markets you sell in, and your customers will remember you for it. Just ask Amazon.
Know of other ways content can affect global CX? Tell us in the comments! Or connect with us to take your CX to the next level.
Comments